Roman Ryder Cup could be battleground for future of golf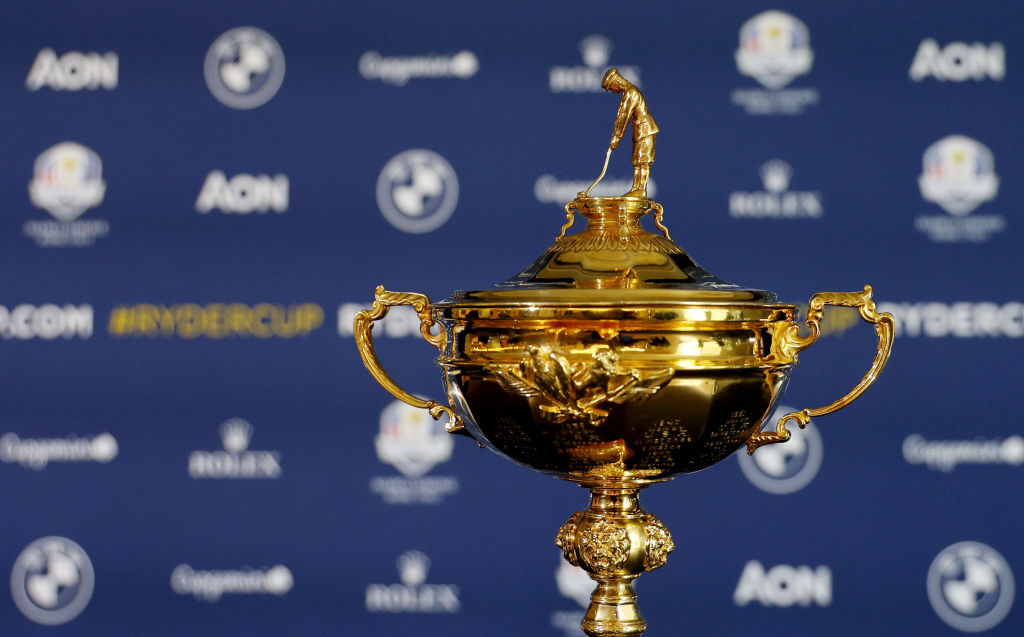 Next Thursday sees the 2023 edition of golf's unironically-sponsored Waste Management Phoenix Open, where last year exuberant beer tossers halted play when celebrating a hole in one. Ever since, it's the golfers not spectators who've been bringing the sport into disrepute.
Tantrums and flung tee pegs, meltdowns about Twitter birthday snubs and playground name-calling have been the order of the day. All against the backdrop of extensive and therefore expensive legal actions.
Cue the start on Monday of a five-day arbitration hearing between LIV Golf and Europe's DP World Tour to decide golfers' freedom to ply their trade across the two rival entities. World ranking points and, by extension, both Ryder Cup places and entry to the majors are at stake. 
Elite golf bubble
The poor behaviours look pathetic from outside golf's elite bubble. That there is so much at stake explains but can't excuse the bad look the sport has gathered. Indeed, in highlighting the sheer scale of the riches on offer – both on the traditional circuit and from the LIV upstart – the angsty players are doing themselves a grave disservice. 
"We've got side-tracked into thinking 20m or 100m is just normal and that's what we should be playing for and that's what we're worth… I just hope it's sustainable," said former Open champion Shane Lowry.
Too often, golf's stars let the sport down with their apparent ambivalence. Spectators might as well not exist for all the acknowledgement the minted athletes show as they swing and putt past us. Contrast that lack of engagement with pretty much any other sport you care to imagine.
Golf cash will keep flowing
I'm no lawyer but I am a free marketeer. The established tours – the PGA and the DP World – appear to me to be trying to defend a duopoly, which will only ultimately be sustainable if the Saudi backers of LIV lose their appetite for the fight to break into it. Let's face it, the Saudis won't run short of cash to pay their lawyers. 
The Ryder Cup is likely to prove this year's focal point in the battle between the two sides for public support. Will the biannual contest between the USA and Europe prove as attractive if some of the best players are absent, and not through injury or lack of form?
Much will depend on the closeness of the contest. With so many viewers simply casual watchers rather than committed golf fans, there is an opportunity for the sport to do the talking. The better it is, the less likely we are to hear commentators bemoaning absentees.
If LIV 'voices off' at the end of September simply sound bitter, then those on the Ryder Cup course outside Rome will have done their job in striking a blow for tradition.
In time, though, there must surely be a way for different formats of the game to co-exist. Consumers can then decide their relative degrees of success. After all, the riches on offer to the squabbling stars must ultimately come from fans' pockets as well as those of the rulers of the Kingdom of Saudi Arabia.
Slipping out of neutral
If you doubted the scale of the impending battle over Russian and Belarusian athletes' participation at Paris 2024, hear this from "neutral" Aryna Sabalenka after winning the Australian Open last week.
"I think everyone still knows that I'm Belarusian. That's it," she said.
Ukraine's National Olympic Committee is holding an EGM tomorrow, 3 February, to address the IOC's desire for athletes such as Sabalenka to compete under a neutral flag next year.
As it happens, Russians won three of the nine tennis medals awarded last time out in Tokyo. They competed under the Russian Olympic Committee logo rather than their national flag – such were the IOC's contortions about state-sponsored doping at the time.
Yes, we all know the newly crowned Australian Open champion hails from Belarus. But it's helpful that her comment has highlighted the IOC's neutrality fudge.
This is one battle Ukraine appears destined to lose. Already the Olympic Council of Asia is exploring the provision of qualification opportunities for Russians and Belarusians.
There is time yet though for Ukraine to secure a moral victory by threatening to withdraw its own athletes in protest. Just how would President Macron feel about an absence of Ukrainians at his jamboree next summer?
Risky red cords hits
English rugby has been battered by its grassroots into consultation over its plans to lower the tackle height.
A shame. Much heard over the past week is opponents' argument that everyone playing the game understands and accepts its risks.
But why then are so many injured players now suing the Union? Did they somehow not know those risks? Will every current uninjured player commit to never suing in future?
One reader, a stalwart amateur player with many years at London Scottish and KCS Old Boys under his belt, gets in touch:
"I'm so angry about the idiots in red cords and Barbours kicking up about this. Science should reign supreme when it comes to safety. The idea that people will stop playing rugby because you have to tackle low is ludicrous.
"I also hate the fact that tackles have become 'hits' in rugby parlance. This switch of terminology helps glorify higher, 'knock them back' tackles. Rugby is meant to be a game of avoiding contact, not glorifying it."
If the consultation takes too long, World Rugby will get there first with a global trial of new tackle regulations slated to start in January. But then, as I argued last week, the global body should have been taking the lead in the first place.
Ed Warner is chair of GB Wheelchair Rugby and writes at sportinc.substack.com