Advertise with
Welcome to the advertising portal for London's most popular business media group.
If you require any further assistance, please do not hesitate to contact our team who will be happy to deal with your enquiry.
About City A.M.
For over 15 years, City A.M. has served London's professionals with the latest business news, markets information and analysis of the financial world.
Cityam.com is serving its audience with the most up to date business and financial news as well as with bespoke lifestyle and sport pieces. The website attracts 2mio monthly users globally. The paper is distributed daily at more than 400 carefully chosen commuter hubs across London and the home counties, as well as 1,600 offices throughout the City, Canary Wharf and other areas of high business concentration, giving it a daily readership in excess of 399,000 professionals.
City. A.M. also follows the most up to date Lifestyle and Sports news and publishes a bi-monthly luxury magazines that includes topics such as Food&Drink, Travel and Watches.
Products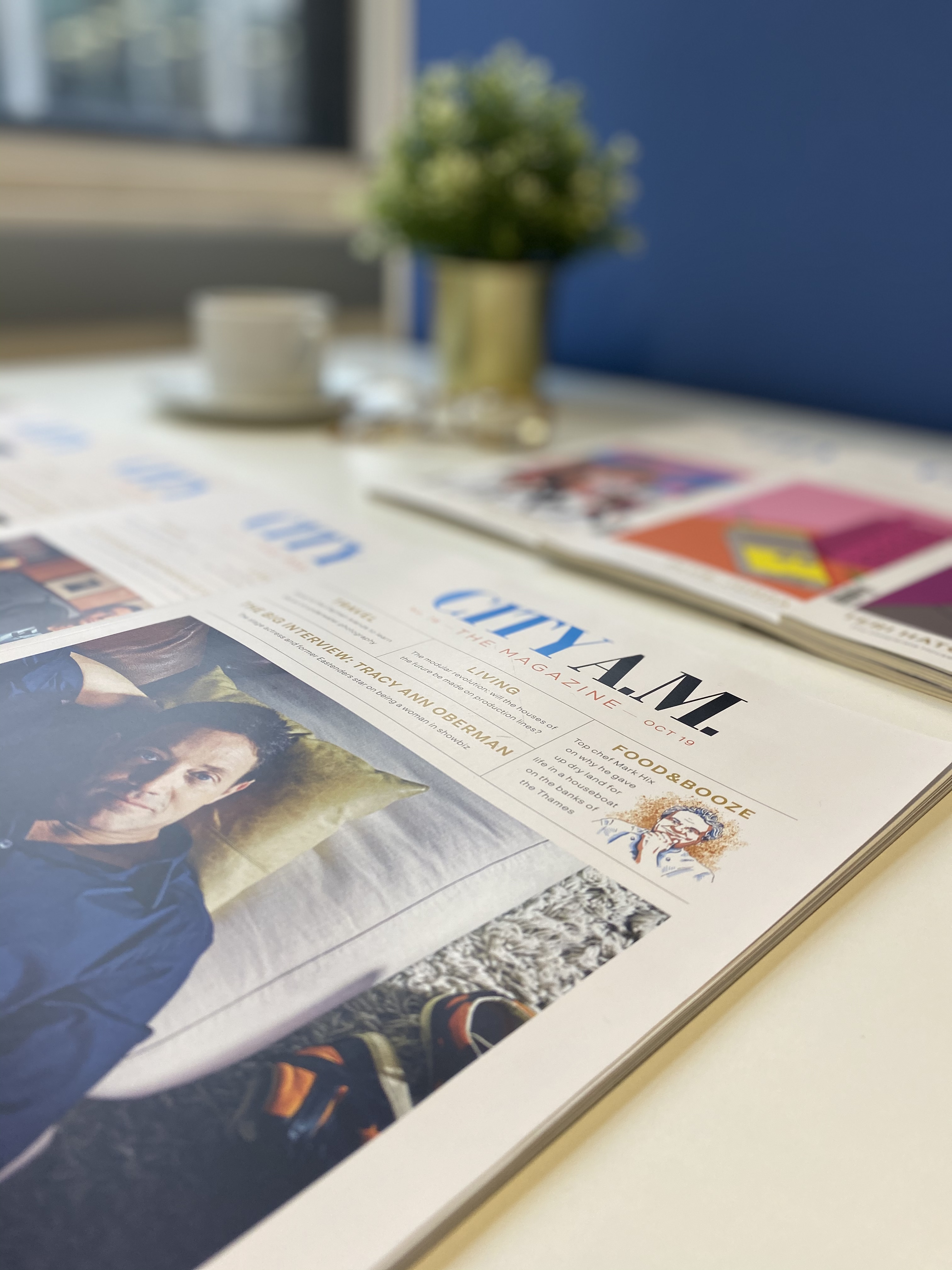 Get in touch
Please get in contact with us to discuss your unique requirements