Fifa threatens England with ban on watching Lionesses at 2023 Women's World Cup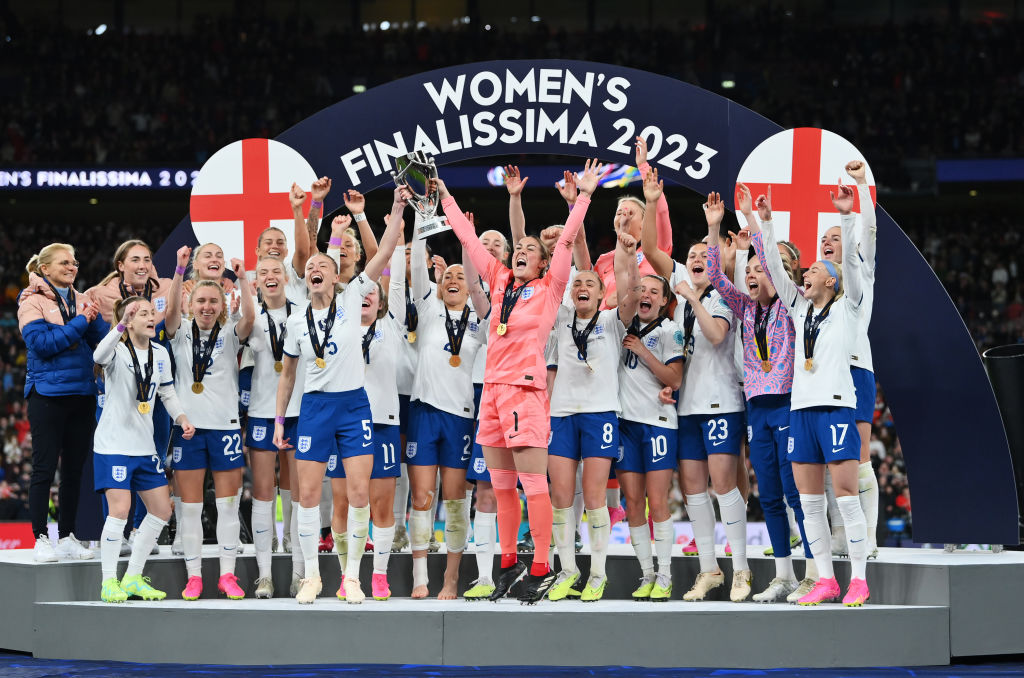 English football fans could be denied the chance to watch the Lionesses bid to win this year's Women's World Cup after Fifa president Gianni Infantino threatened a broadcasting blackout.
Infantino said the biggest tournament in women's football would not be shown in Europe's "big five" markets unless media companies serving Britain, France, Germany, Italy and Spain offered more money for the rights.
"To be very clear, it is our moral and legal obligation not to undersell the Fifa Women's World Cup," Infantino told a World Trade Organization meeting in Geneva.
"Therefore, should the offers continue not to be fair, we will be forced not to broadcast the Fifa Women's World Cup into the 'big five' European countries."
Infantino said media had bid just $1m-$10m (£800,000-£8m) for the rights, compared with $100m-$200m for the men's World Cup.
He called the sums a "slap in the face" of the players and "all women worldwide".
England are among the favourites to win the Women's World Cup, having won the European Championships on home soil last summer.
Euro 2022 attracted a record global audience of 365m, with 50m tuning in for the Lionesses' victory over Germany in the final. 
Women's football is enjoying a spectator boom more widely, with Arsenal selling out the 60,000-seater Emirates Stadium for a Women's Champions League match this week.
But kick-off times for the Women's World Cup, which takes place in Australia and New Zealand in July and August, are less appealing to European viewers, which could be affecting the value of the broadcast rights.
"It's not played on prime-time in Europe," Infantino said. "But still it is played at 9am or 10am, so it is quite a reasonable time."