English football wants a piece of the American pie – but it's not MLS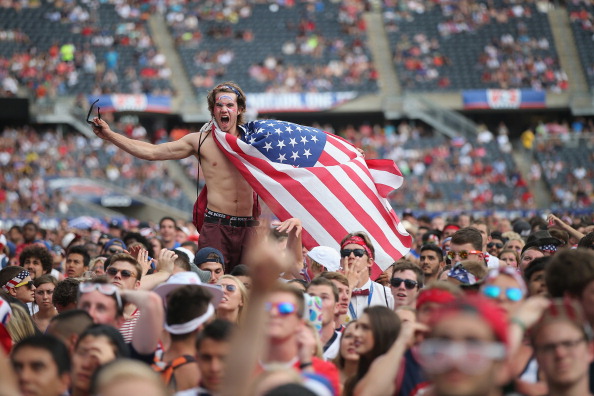 From Todd Boehly's private-equity-backed consortium at Premier League giants Chelsea to former Disney CEO Michael Eisner at Portsmouth in the third tier down to Hollywood stars Ryan Reynolds and Rob McElhenney at non-league Wrexham, the flow of football investment between the United States and Britain is well established. But it is not all one-way.
Increasingly, English football clubs and investors are themselves looking across the pond to make acquisitions and strike partnerships. And their targets are not necessarily the teams of Major League Soccer, such as Wayne Rooney-coached DC United, but those who play in the second tier of football in North America, the USL Championship.
Several Premier League clubs are currently exploring deals with USL Championship teams that range from potential buyouts to minority investments and partnerships, City A.M. understands. In a sign of the growing interest in the division, English second tier club Sunderland will face San Antonio FC and New Mexico United in July during a pre-season tour to the US.
"The partnerships, investments and enhanced relationships which various clubs appear to be engaging in, not only across the USL Championship but various teams and academies throughout the USA, have numerous advantages," says Carlos Hurtado, team leader of sports law at Baker McKenzie's Madrid office.
For those seeking an investment, USL Championship clubs represent a far more affordable alternative to their MLS counterparts, whose rocketing valuations have raised eyebrows in Europe. Industry insiders told City A.M. that $15m to $35m is enough to buy a team in the USL Championship, where former Chelsea striker Didier Drogba is a part-owner of Phoenix Rising. That is peanuts compared to franchises in the top flight of US soccer, where expansion fees exceed $300m and Los Angeles FC have been named the first $1bn MLS outfit.
"It's a very cheap option at the price of a reserve left-back," says Laurie Pinto, seasoned deal-maker and founder of investment company Pinto Capital. "And in the USL you can carve your strategy to be both local and global."
Timing is also important, with now seen as an opportune window for betting on football in the US. The country is set to host most of the next men's World Cup in 2026 and has finally embraced the sport in a big way. Attendances and TV audiences continue to grow significantly, with soccer already more popular than ice hockey and tipped to overtake baseball this decade.
There is no promotion and relegation with MLS so there is limited scope for USL Championship clubs to grow in value but they offer a channel for building a new fanbase, while from an investment standpoint, US sports have other compelling incentives. Americans head to games earlier than their European counterparts and spend big on food and drinks, meaning additional potential revenue.
The US middle class is ready to pay to play as well as watch football, and it is this aspect that may also explain interest from English football in a competition at which they might have once looked down their noses. As the growing number of young American players in European clubs illustrates, the US has become a hotbed of talent, much of it under-exploited.
"It's clear the USA is the last great untapped market for young talent," adds Pinto. "And the value to European clubs has gone up, as can be seen in post-World Cup transfer values."
Says Hurtado: "Football is becoming increasingly popular throughout the country and we are already seeing the fruits of an enhanced framework when it comes to developing talent with fully-fledged internationals now playing for the likes of Chelsea, AC Milan and Borussia Dortmund.
"Where the USL Championship perhaps has the edge over the established player pathways like MLS is an alternate developmental route, where exciting, young talent can transfer to clubs abroad sooner.
"Traditionally, players looking to head to Europe have either relied on European citizenship or had to become established MLS players having signed with one of the clubs competing in the division to get noticed, and as a consequence, agreeing to long-term contracts with a club in the competition.
"Players have realised the USL Championship offers them a different option: clubs with partnerships in Europe can provide a direct route to football on the continent."
Bayern Munich have already benefited from scouting North America through the signing of Canada left-back Alphonso Davies. Last month they increased their presence in the continent by launching a formal partnership with LAFC in MLS. The USL Championship offers an alternative "low-risk entry into investing into the USA talent pool," says Hurtado.
English patronage in US soccer isn't new, of course. David Beckham co-owns MLS side Inter Miami thanks to a deal he struck when joining LA Galaxy in 2007, which gave him the option to buy an expansion franchise for the discounted sum of $25m. For that price you now have to shop in the USL Championship, and indeed some are doing just that.