Why Harry Kane's lifetime contract with Skechers is no average football boot deal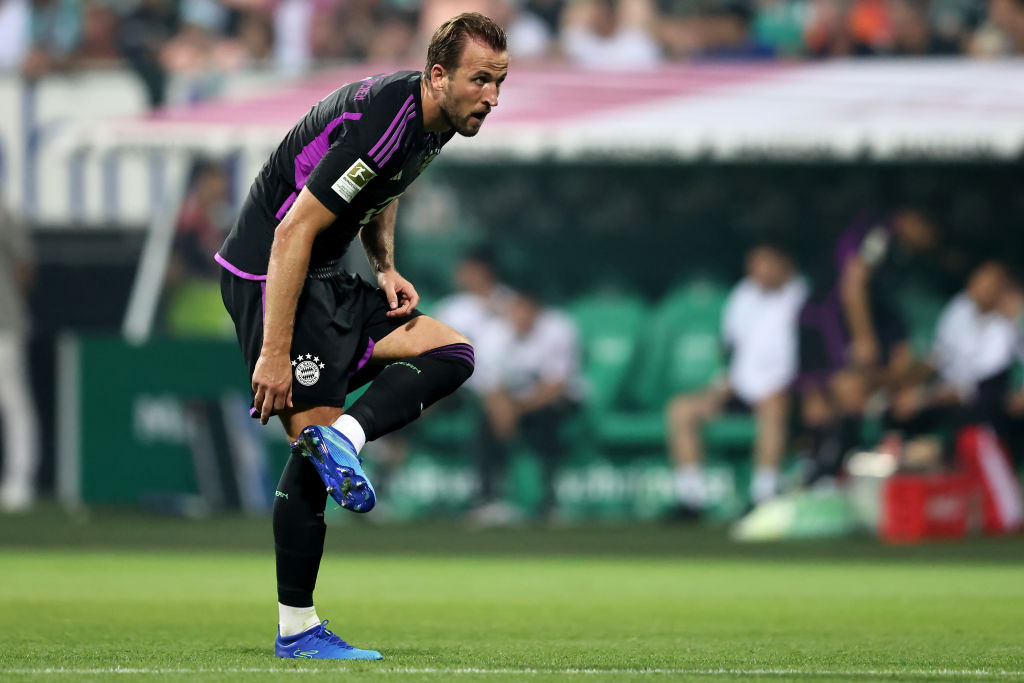 "Own it, own who you are and own what you want to achieve." That was the main message that Harry Kane wanted fans to take when announcing his lifetime partnership with Skechers, as the footwear company joined the likes of Castore as disruptors in a sportswear sector long dominated by Adidas, Nike and Puma.
The record-breaking striker may not just be talking the talk but also walking the walk, as these types of deals – perhaps the most famous of all being Michael Jordan's relationship with Nike – often go beyond simply an exchange of cash for commercial rights and can include royalties, signature lines, part ownership, an advisory role and share options.
Leveraging the commercial pull of Bayern Munich's new No9 for the launch of the American multinational's debut SKX_01 boot – fresh from smashing the German club's merchandise income record for shirts sold – will not have been cheap, although money alone is unlikely to have persuaded England's record goalscorer to agree to a contract with such longevity. 
Andy Murray's involvement with the then three-year-old start-up Castore in 2019 is perhaps a contemporary example, as the tennis star put pen to paper not just as the brand's leading ambassador but also a shareholder and board advisor with his own product line. Fast forward to today and Castore is now valued at more than £750m – proving that it was a calculated risk worth taking for Murray.
To put it simply: the blueprint of a traditional brand ambassador deal is very rarely enough for someone to sign on for life and, as Kane himself stated in his post launching the deal, "there is loads more to come in this partnership".
Skechers' foray into football is timely given that the US will be co-hosting the men's World Cup in 2026, while the brand is no stranger to the nuances of sport and already boasts a presence in golf, baseball and even emerging properties such as pickleball.
Last month the company announced second-quarter sales of $2.01bn (£1.65bn), amounting to a year-over-year increase of 7.7 per cent. With such numbers, you would not be wrong to think that the multinational could look to build on this momentum and secure additional stars as ambassadors. 
New Balance, for example, put its money where its mouth was when it made a push into football during the last decade, signing up leading players like Aaron Ramsey, Samir Nasri and Vincent Kompany as brand ambassadors as well as clinching a kit deal with Liverpool.
There were lessons learnt though, as New Balance first acted under the name of its subsidiary business, Warrior Sports, before rebranding based on the global reach of its parent brand in 2015.
Skechers is leading from the front with a strong entrance, but that in itself provides a challenge. There will not be an immediate transition from the company's perception as a day-to-day footwear brand to a leading sportswear provider for football fans.
Challenger brands have found it tough in the past to truly assert themselves as a market leader in a sector as saturated as football, so it will be interesting to see how things develop for Kane and Skechers from both a business and sponsorship perspective.
Ben Peppi is head of sports services at JMW Solicitors.