Virus threatens Arsenal's bid to clinch progress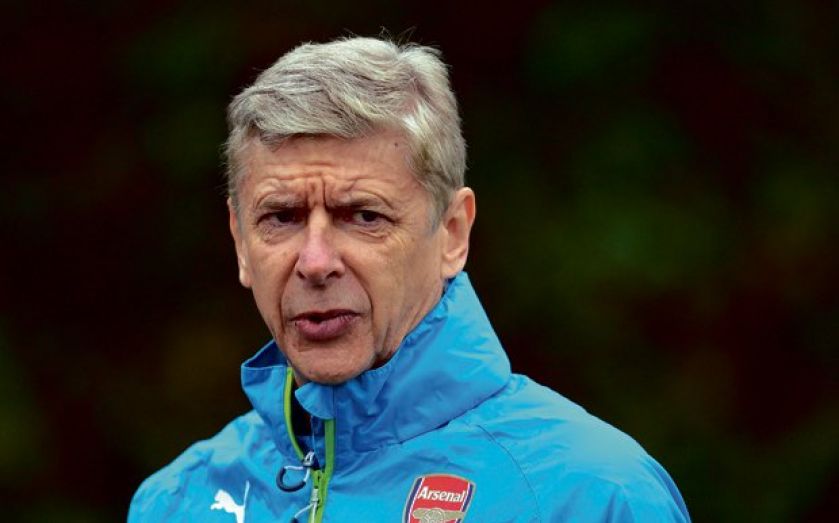 ARSENAL have been hit by a virus on the eve of their Champions League fixture against Anderlecht, but manager Arsene Wenger believes their chronic injury problems are finally easing.
Midfielder Jack Wilshere will miss tonight's visit of the Belgian title-winners due to sickness, while team-mate Aaron Ramsey also fell victim to the bug last week.
The Gunners were hit by a similar problem almost exactly a year ago just before a trip to Manchester United, a match that ended their nine-match unbeaten run in the Premier League.
"Apparently yes," Wenger said, confirming the virus. "We had nobody else sick. Ramsey last week, and Wilshere as well. He [Wilshere] has been sick and will not be involved tomorrow. Everybody else is exactly the same who played against Burnley [on Saturday]."
Wilshere's short-term absence is offset by the return of Theo Walcott, who became the first of a handful of long-term absentees to resume playing when he came off the bench at the weekend. It was Walcott's first senior appearance since early January, following a serious knee injury, and came as striker Olivier Giroud prepares to make his comeback from a three-month lay-off in the next few weeks.
Playmaker Mesut Ozil, full-back Mathieu Debuchy and goalkeeper David Ospina all remain sidelined.
"We had a lot of long-term injuries, but they are slowly all getting better," Wenger added. "Theo is the first to come back, but I believe we are now at the end of the tunnel."
Arsenal can guarantee their progress to the knockout stages for the 15th successive season if they repeat lastmonth's defeat of Anderlecht and Group D leaders Borussia Dortmund beat Galatasaray,