TV leaders' debate 2015: Who won, what happened, what will be the impact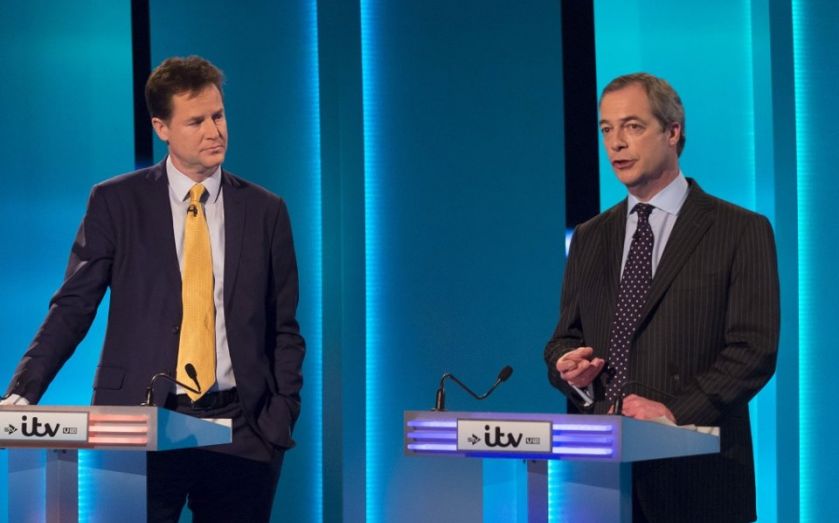 After months of haggling, the seven party leaders finally faced each other at the same time, in the same place. With such a large field it was always going to be hard for one of them to stand out from the crowd, and so it transpired. However, it may just be the Liberal Democrats who left the the happiest.
Nick Clegg returned to the debates, having put in a famously strong performance last time around. He looked relaxed last night, and interestingly attacked his coalition partner David Cameron from the outset. On the critical issue of the NHS, he demanded both David Cameron and Ed Miliband "put your money where your heart is", claiming only his party had financed the £8mn extra that the NHS says it needs.
Clegg's only real problem came when David Cameron accused him of a "pick 'n' mix' approach to coalition, by trying to distance himself from some of the government's policies.
Nicola Sturgeon certainly announced herself on the national stage last night, and a snap YouGov poll after the exchanges declared her the winner. She also provided one of the evenings few memorable moments, in her powerful answer on intergenerational inequality.
The contenders for Number 10, will both be happy with their performances too. David Cameron largely managed to stay away from any scraps, and looked Prime Ministerial defending both his economic record and plan for the future. Of Ed Miliband he said:
"Never mind zero hours, with Ed there'd be zero jobs."
Cameron also attacked Ukip as "a backdoor to a Labour government", in an attempt to win back wavering Tories considering voting Ukip. An average of all the post debate polls put the PM as the nights winner, just.
Ed Miliband, having survived trial by Jeremy Paxman last week, put in another expectation exceeding performance. He was though attacked from the anti-austerity left by Natalie Bennett of the Greens, as well as Leanne Wood of Plaid Cymru, and Sturgeon, which distracted him from landing any reals blows on David Cameron.
Wood had a punchy exchange with Ukip leader Nigel Farage over his position that migrants with HIV should not be allowed into the UK. However, her focus was too narrowly on Wales to really make an impact. A clearly nervous Bennett did not do much better.
Nigel Farage attacked the coalition over its missed deficit reduction targets, and got in all his anti-EU and anti-immigration soundbites, declaring that immigration "isn't about benefits [for migrants], it's about numbers". The clash with Wood may ultimately cost him, revealing a nasty streak, but polls showed a lot of support for his performance as a whole.
Overall though, it's the Lib Dems who should be the happiest. Clegg put in a strong performance in potentially difficult circumstances, including tackling the issue of tuition fees head on. People have stopped agreeing with Nick since the heady days of 2010, but after last night, they may just remember why they wanted him in government.