Super sub Son scores off bench as Spurs move into top four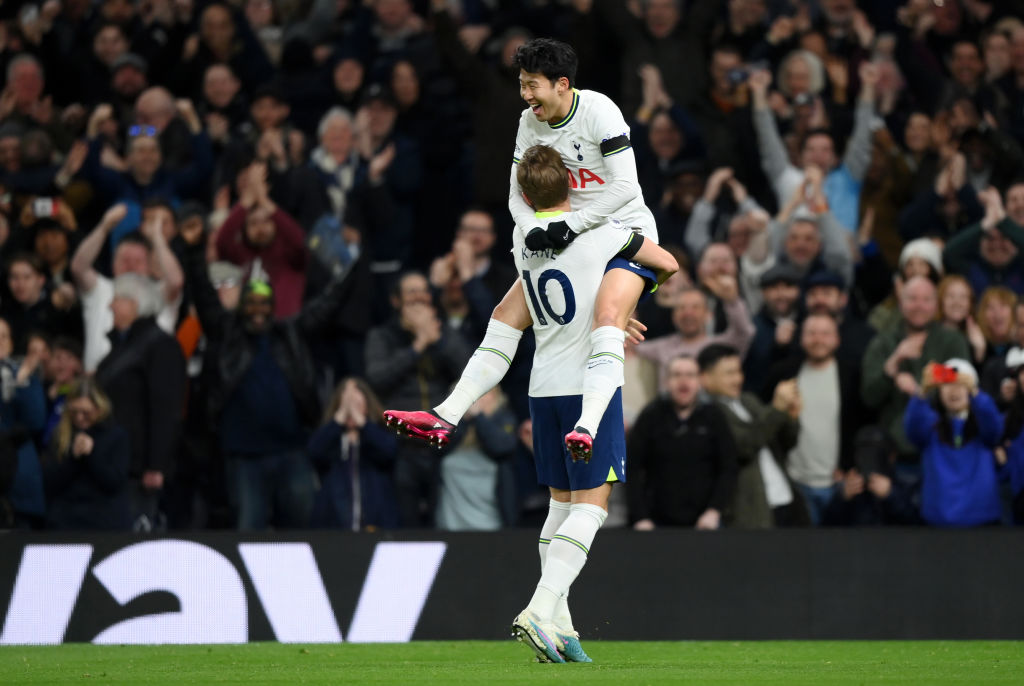 Heung-Min Son responded to being dropped by coming off the bench to score the clinching goal as Tottenham Hotspur beat struggling West Ham United 2-0 on Sunday.
Full-back Emerson Royal also registered as Spurs climbed to fourth in the Premier League and nudged Newcastle United out of the Champions League qualification spots.
Son was left out for only the second time this season, with assistant manager Christian Stellini citing a need for more energy in the team following back-to-back defeats to Leicester City and AC Milan.
Son on the ball
The South Korea forward, who shared the top flight's Golden Boot last season, scored for only the third Premier League game this term when put through by Harry Kane just four minutes after coming on.
"It's not what you want, sitting on the bench, to be honest," Son told Sky Sports when asked about being a substitute.
"But it's a decision you have to accept and football can also change from the bench. When I'm sitting on the bench obviously I'm not happy, but if I come on, I try my best and try to help the team. The result was not perfect and then we had the chance and I was very, very happy to score and help the team."
Emerson Royal broke the deadlock early in the second half when he found himself in the centre-forward position and slotted past Lukasz Fabianski.
West Ham, who managed just one shot on target, slipped into the relegation zone at the weekend after Bournemouth and Everton both won.