Everton investment blow as MSP Sports Capital switches focus to £3.1bn Tottenham Hotspur takeover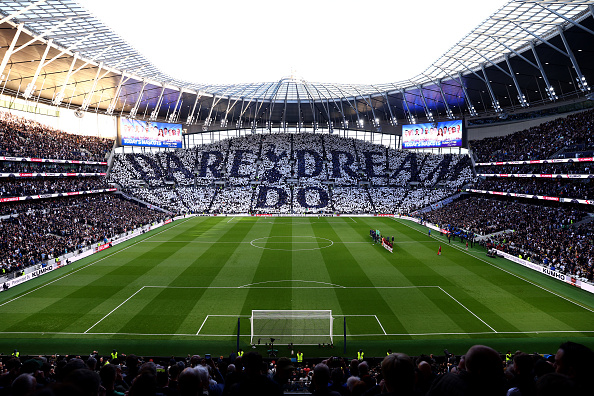 Everton's hopes of securing investment have suffered a blow after US private equity fund MSP Sports Capital reportedly turned its attention to a takeover of Tottenham Hotspur.
MSP held talks about buying a minority stake from Everton majority shareholder Farhad Moshiri, who is seeking investment to help the cash-strapped club fund its new stadium build.
But the private equity house, led by Iranian-American billionaire Jahm Najafi, is now working on a £3.1bn full takeover of fellow Premier League club Spurs, according to the FT.
A bid for Tottenham would be 70 per cent funded by MSP, which has stakes in McLaren Racing and several European football clubs, and 30 per cent from Middle Eastern investors, mainly from Abu Dhabi, the report said.
The MSP offer values Spurs at £2.5bn, the same figure paid for Chelsea by Todd Boehly's private equity-backed consortium last year, plus an additional £600m for the club's debt.
Like Everton, Tottenham are burdened by their outlay on constructing a modern new stadium, which was projected to cost £400m but ended up costing £1bn.
Qatar Sports Investments considered purchasing a minority stake in Spurs but did not pursue a deal after holding exploratory talks with the club's chairman Daniel Levy.
Qatari money is instead being aimed at Manchester United, who are the subject of a four-way tussle involving Saudi Arabian investors, British billionaire Sir Jim Ratcliffe and US funds.
MSP already owns stakes in German top-flight side Augsburg, Portuguese club Estoril, Belgium's Beveren and Alcorcon in Spain.
In October it bought a majority stake in X Games, the action sports competition, from US media company ESPN Productions.
MSP has the stated aim of pursuing "influential positions in mature sports companies and focuses on creating value and driving differentiated returns".
Tottenham currently sit fifth in the Premier League, two points behind Newcastle United in the race to qualify for next season's Champions League.
The north London club has been majority-owned by ENIC, the investment vehicle belonging to British billionaire Joe Lewis, since 2001.
Spurs have been linked with numerous takeover attempts in the two decades since but, despite being unofficially on the market, ENIC has held onto its asset.
Everton, meanwhile, are 18th in the Premier League and in danger of relegation from the top division of English football for the first time in more than 70 years.
The Merseyside club have committed £500m to building a new 53,000-seater stadium in Liverpool's Bramley Moore Dock due to open next year.
But Everton's income has been dented by the sanctioning of Russian oligarch Alisher Usmanov, whose company USM Holdings had sponsorship deals with the club.