So you want to go to Super Bowl LVII 2023? Here's how you can get there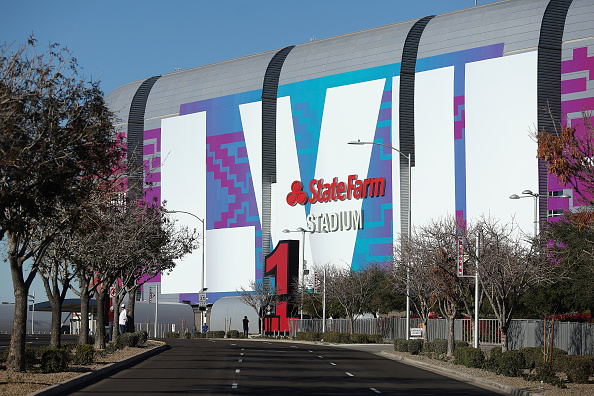 Sunday's Super Bowl is set to be watched by more than 250m people globally, but imagine being in the State Farm Stadium.
The Philadelphia Eagles and Kansas City Chiefs clash this weekend in the annual game, held this time at the 63,400-capacity venue in Glendale, Phoenix, Arizona.
So just how can you get there, and how many thousands will it cost?
Super Bowl visa
First, you need an ESTA visa to enter the United States. This gives you the right to stay for 90 days and costs $21 (£17).
But be quick, because it can take upwards of 72 hours to process. Applying will also tell you whether you need to do anything else to enter the country, such as visit the visa office.
Flights
Based on a trip that sees you fly out to the Super Bowl on Saturday and flying back two days later, Finnair offers the best deal. For £652 you'll leave London Heathrow at 11:15am and arrive in Phoenix at 6:58pm, after a stop in Los Angeles. The return flight sees you take off on Monday evening and land at Heathrow on Tuesday morning after a nine hour, 45 minute direct flight.
The fastest trip currently costs £1,000 and involves direct flights between Heathrow and Phoenix. The return flight is the same as the above journey.
The cheapest trip takes more than 22 hours and is only £70 cheaper than the best value trip, so hardly worth it. This leaves Heathrow on Saturday at 12:35pm and arrives in Phoenix on Sunday lunchtime after a 19-hour stop in San Francisco. You could drive that bit for less.
Tickets
One advantage to the Super Bowl is that there tends to be tickets right up until the weekend of the event – they're just very, very expensive.
The cheapest ticket available on the NFL ticket exchange at the moment is around $4,500 but some have been seen for upwards of $18,000 (£14,985).
This is the major sticking point, but you do get to watch Rihanna, who is set to feature in the famed half-time show.
A bed for the night
Based on a Saturday to Monday stay, a hotel can be secured at the "HomeTown Studios by Red Roof Phoenix – West" for just over £250.
Hotels increase to the thousands if you want something fancier, with a four-bedroom ranch house available for rent for £33,000. Ouch.
So there you have it. If you want to go to the Super Bowl it's going to cost you a fortune but it can be done. And if you do go, let us know.