PGMOL release VAR audio of disallowed Liverpool goal v Spurs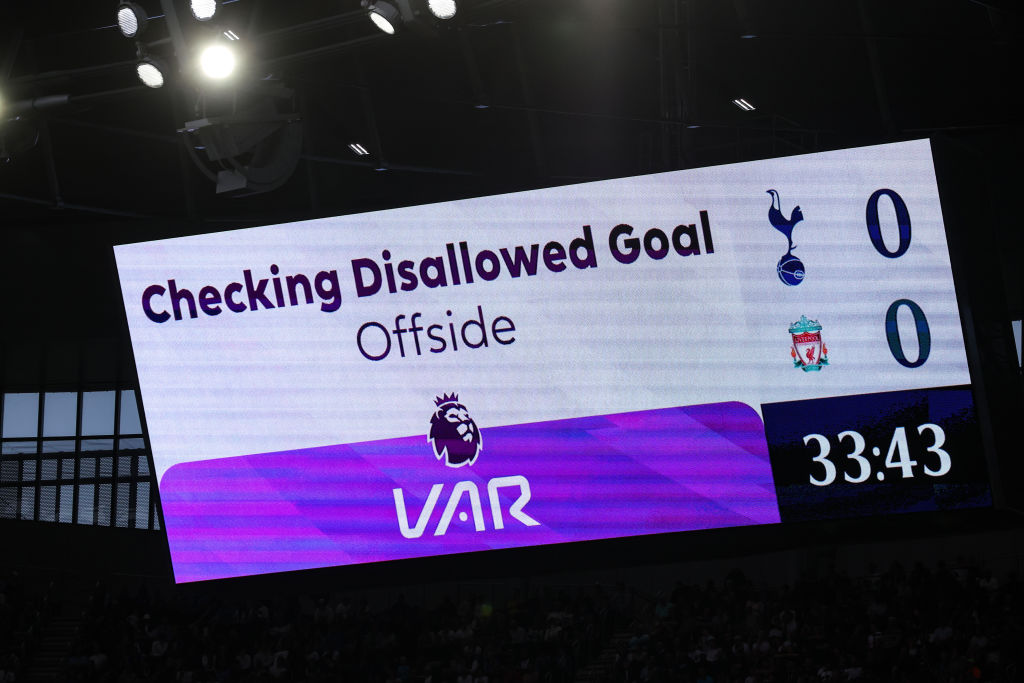 The Professional Game Match Officials Limited (PGMOL) have said they will implement changes to VAR processes after last night releasing the audio surrounding Luis Diaz's disallowed goal for Liverpool against Tottenham Hotspur.
Listen to the audio here.
The VAR team – made up of Darren England and Dan Cook – had wrongly thought that the goal had been given by referee Simon Hooper, so upon checking the footage and seeing Diaz was onside, did not overrule.
Liverpool went on to lose the match 2-1 while the video assistant referees involved have been stood down.
Audio from the match shows there was confusion after the match restarted – by which time it was too late to stop the game.
The assistant VAR can be heard saying, "that's wrong, Daz", before the replay operator added, "the on-field decision was offside. It's onside."
A PGMOL statement read: "PGMOL can confirm that we have carried out a review into the circumstances which led to the Luis Diaz goal being incorrectly disallowed for offside in the Premier League match between Tottenham Hotspur FC and Liverpool FC.
"We recognise standards fell short of expectations and acknowledged the error to Liverpool immediately after the conclusion of the fixture.
"A detailed report, including the key learnings and immediate actions taken, alongside the audio between the on-field officials and VAR team has been submitted to the Premier League, who have shared it with Liverpool FC and subsequently all other Premier League Clubs.
"The review of the on-field and VAR decision-making processes and application of the decision-making principles has identified key learnings to mitigate against the risk of a future error."
Those learnings will include new guidance for efficiency but not at the expense of accuracy, and a new communication protocol. VARs and Assistant VARs will now need to confirm decisions before handing back to on-field officials.