Football regulator WILL have more powers to investigate club owners but WON'T block takeovers linked to Saudi Arabia or Qatar, says sport minister Stuart Andrew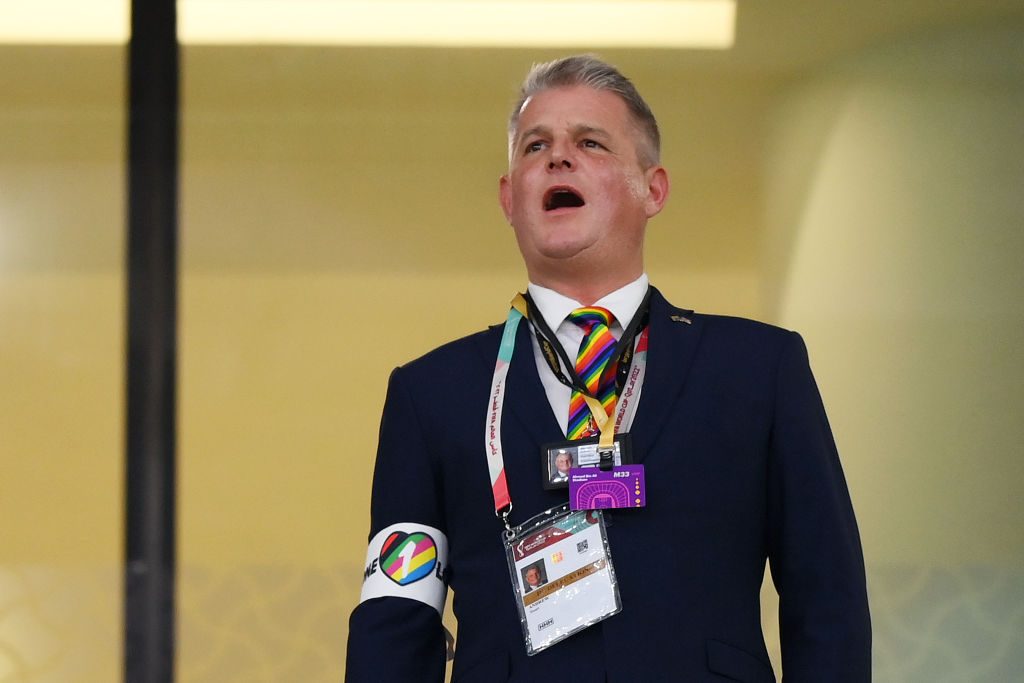 The incoming independent football regulator will be given wider powers to investigate prospective owners – but will not block takeovers by Saudi Arabia or Qatar.
A regulator will have more scope to look into the backgrounds of would-be buyers of English teams, similar to the checks in place in financial services.
"We are looking at other regulatory bodies to see what mechanisms they're using," said sport minister Stuart Andrew.
"What are the agencies they use? What are the levels of interest they take? But we're clear we want the regulator to have tools at its disposal and all that information."
The football regulator will seek to determine clubs' ultimate beneficial owner – or prospective owner, in the event of a possible takeover – in order to ensure they pass a fit and proper person's test.
And provided that they pass the test, the regulator will not intervene on human rights grounds if the owner or buyer is linked to states such as Saudi Arabia, owner of Newcastle United, and Qatar, a member of whose royal family has bid for Manchester United.
"We're not venturing into foreign policy," Andrew said. "This will be looking at the individuals who are looking to buy or run clubs. On the state side, that is a matter for the foreign office."
Following the publication of its white paper on football governance reform today, the government will now begin a "short targeted consultation" to flesh out the proposals, Andrew said.
But he warned that the regulator would definitely be implemented even if, as hoped, the Premier League and English Football Club can strike a new cash distribution deal.
"We're determined to get on with this. The time has passed; football has been given the chance to do it," said Andrew.
"A regulator is coming but in other areas they have an opportunity to do some of that work themselves.
"Clubs have the choice to sort out this deal. If they don't, the independent regulator will have to step in. The ball's in their court."
Andrew said he couldn't provide detail on when the regulator would be established or what it would cost to implement.
But he said the costs of establishing and running it would fall on football clubs in the form of a levy, whose size would be relative to each club and their league position.
A relaxing of visa rules for overseas footballers is also on the cards, amid concerns that post-Brexit regulations could harm English football.
"We have listened to the Premier League and the Football Association and are working with colleagues in the Home Office," said Andrew. "A review is going on".