Fifa Women's World Cup already breaking ticket records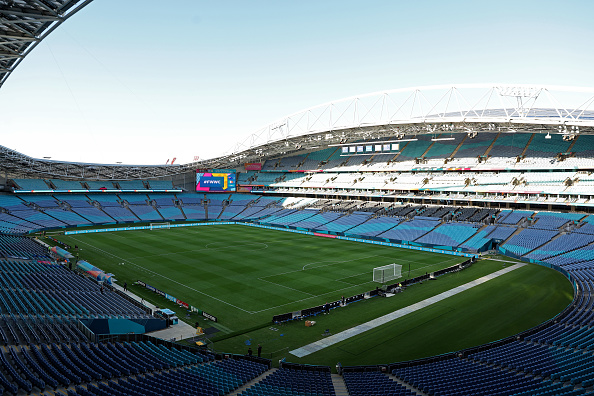 The ninth Women's World Cup is set to kick-off today in Australia and New Zealand having already set a new record for tickets sales.
Organisers have sold 1.4m seats for the tournament, eclipsing the previous benchmark of 1.35m tickets bought at the 2015 edition in Canada.
Co-hosts Australia have sold out of regular seats at all three of their group games, including their tournament opener this morning against Ireland at the 75,000-seater Stadium Australia.
Tickets for England games have also proven among the most popular, with few seats remaining for their group fixtures against Haiti, China and Denmark.
New Zealand get the tournament underway against Norway today at Eden Park in Auckland, while European champions England open their campaign against Haiti on Saturday. World Cup holders the USA begin on Saturday when they face Vietnam. Ticket sales are also reported to be strong for the Americans' matches.
This is the biggest edition of the Women's World Cup to date, increasing from 24 to 32 teams and raising the number of games from 52 to 64.
World Cup groups
Group A: New Zealand, Norway, Philippines, Switzerland
Group B: Australia, Republic of Ireland, Nigeria, Canada
Group C: Spain, Costa Rica, Zambia, Japan
Group D: England, Haiti, Denmark, China
Group E: United States, Vietnam, Netherlands, Portugal
Group F: France, Jamaica, Brazil, Panama
Group G: Sweden, South Africa, Italy, Argentina
Group H: Germany, Morocco, Colombia, South Korea
This weekend's games
Thursday 20 July
Group A: New Zealand vs Norway (08:00 BST, Auckland)
Group B: Australia vs Republic of Ireland (11:00, Sydney)
Friday 21 July
Group B: Nigeria vs Canada (03:30, Melbourne)
Group A: Philippines vs Switzerland (06:00, Dunedin)
Group C: Spain vs Costa Rica (08:30, Wellington)
Saturday 22 July
Group E: USA vs Vietnam (02:00, Auckland)
Group C: Zambia vs Japan (08:00 Hamilton)
Group D: England vs Haiti (10:30, Brisbane)
Group D: Denmark vs China (13:00, Perth)
Sunday 23 July
Group G: Sweden vs South Africa (06:00, Wellington)
Group E: Netherlands vs Portugal (08:30, Dunedin)
Group F: France vs Jamaica (11:00, Sydney)