Trevor Steven: Declan Rice should choose Manchester City over Arsenal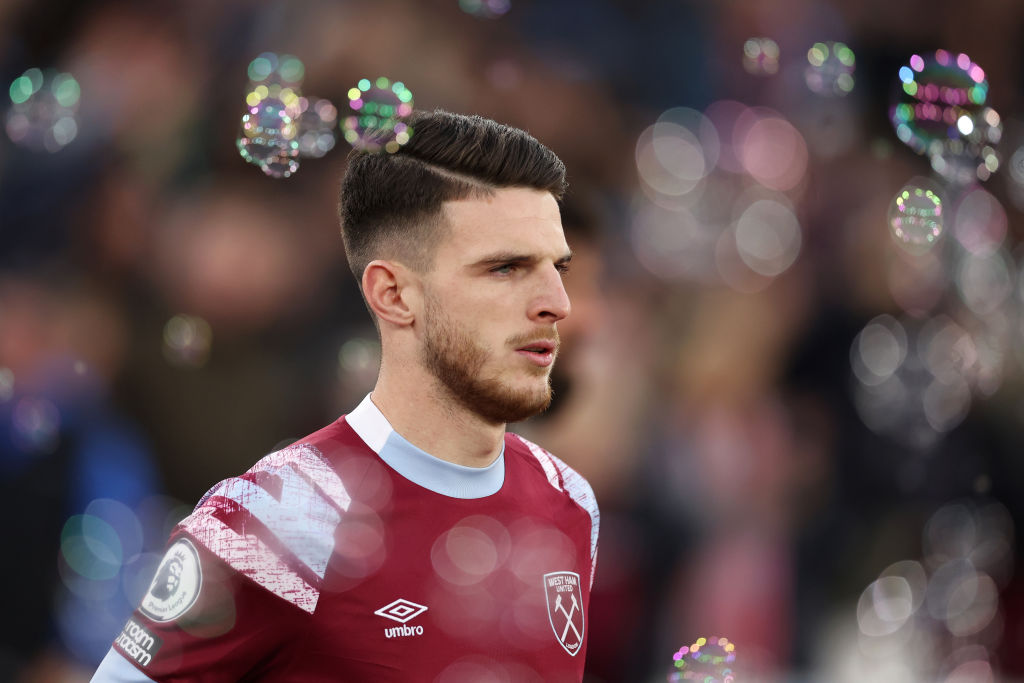 There is no question that this is the right time for Declan Rice to leave West Ham United. Firmly established in the Premier League at 24, now is a natural juncture for him to move on and he can depart on good terms after helping the Hammers win a European trophy.
I also don't think there's any doubt that Rice is worth the £100m or so that West Ham are asking. He has one year left on his contract but the club have an option for a further year, and in today's transfer market that's what top players, especially English ones, cost.
West Ham manager David Moyes says there is lots more to come from the midfielder and I'm inclined to believe him. He has shown for England that he is at home in international football, and moving to a stronger side will allow him to dominate games even more.
The question, then, is where he goes, and it appears to be either Arsenal or Treble winners Manchester City. It may come down to what Rice himself prefers, presenting him with a dilemma.
If he goes to City he is more or less guaranteed to win more trophies. Arsenal can offer an excellent manager who seems to have a clear vision for the team but some of the sheen has been taken off by the way they ran aground in the Premier League title race last year.
Arsenal stumbled because their squad wasn't deep enough. Can they bridge the gap to City? I think it will be difficult, and they will need to sign several players and ensure that they all fit into Arteta's way of playing. There is more certainty about what City's season will look like.
Playing time may be a concern. While Arsenal can probably guarantee that Rice plays every game, no one enjoys that status at City and he might have to make do with appearing in 60 per cent or, if he's lucky, 80 per cent of matches.
He may also look at the experience of two of his England team-mates. Kalvin Phillips moved to City last summer but ended up playing fewer than 300 Premier League minutes. And even someone as gifted as Phil Foden has to accept he isn't an automatic selection.
The fact is, though, that City's policy of rotating within a very strong squad is the way forward and, if it were me, I'd pick them over Arsenal.
Pep Guardiola has the winning formula and they don't look to me like a team that is running out of steam. Far from it; I think they remain a work in progress and that he and City won't be happy until they have reached Real Madrid and AC Milan levels of European pedigree.
Wages shouldn't be an issue – City can match whatever Arsenal offer – but location might come into it if Rice prefers to stay in London. But if he wants the best chance of winning more medals, there is really only one choice.
Trevor Steven is a former England footballer who played at two World Cups and two European Championships. @TrevorSteven63.