General Election 2015: Row over tax on business erupts between Labour and the Tories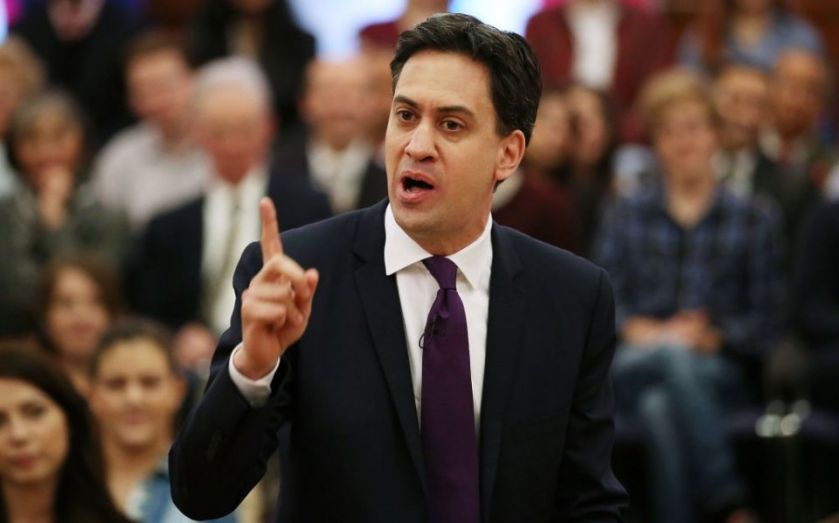 Labour and the Conservatives will today lock horns over the levels of tax imposed on companies, as business takes centre stage in the fiercely contested General Election campaign.
Labour will announce today that, if elected, the party's first Budget will cut business rates, in a move they say will be worth an average of £400 for 1.5m small businesses.
Shadow chancellor Ed Balls will also announce that his party will not cut the level of corporation tax.
During a visit to a small business, Balls will say: "Under the Tories, higher business rates have cost firms an average of £1,500 a year and are an ever bigger part of their tax burden. So instead of another corporation tax cut for large comp­anies which helps fewer than one in 10 firms, we will cut and then freeze business rates for small firms instead."
Yet the Tories argue that such a move would equate to a one per cent rise in corporation tax, as it would mean reversing a cut from 21 per cent to 20 per cent that will come into force tomorrow.
Treasury minister David Gauke said: "You have it now in black and white – Ed Miliband and Ed Balls will whack up corporation tax in their first budget. This would be the first time corporation tax has risen in over 40 years."
Labour says a business rates cut will benefit 17 businesses for every one business helped by a corporation tax cut.
Tory sources pointed out that the party's policy is to have the lowest corporation tax rate in the G20, which is 20 per cent in Russia, while Labour has committed to having the lowest rate in the G7, which is 26.5 per cent in Canada.
Responding to the row, a Liberal Democrat spokesperson said: "The Liberal Democrats' fiscal plans have no increase in headline rates of corporation tax, income tax, VAT or National Insurance."
ELECTION CAMPAIGN KICKS OFF
David Cameron visited the Queen, officially starting the election campaign (far left), while Nick Clegg hopes his party can stay above water. Demonstrators greeted Ed Miliband, while Nigel Farage faced the cameras. Meanwhile, the Common Cryer and Sergeant at Arms for London (left) read out a proclamation of the election outside the Royal Exchange in the City.