Record year for charity lottery fundraising
Christmas is traditionally a time of charity giving, but happily the latest official figures on charity funding from lotteries, show a year on year growth on funding for good causes. The figures were published by the Gambling Commission at the end of November, and cover the year to March 2018.
They show that it was a record year of fundraising by charity lotteries – a sector which includes People's Postcode Lottery but also hundreds of other charity lotteries across the country which support charities including hospices, air ambulances and also sports clubs. An impressive £296 million was raised – an increase of 15% on the year before despite problems resulting from the fundraising limits set in the legislation governing the sector.
It was also encouraging to see the National Lottery good cause funding on the increase again. This follows a drop in funding reported in the previous year, which was brought about by commercial changes
The figures for the year also show a growth trend in the percentage of ticket prices going to good causes from both charity lotteries and the National Lottery, at 43.8% and 21.7% respectively.
At a challenging time in fundraising for charities, a strong and growing charity lottery sector and an increase in funding from the National Lottery creates a "win-win" for charities and communities. The figures also further strengthen what we know already: that both types of lottery can grow together and, indeed, are growing together. This view is backed up by recent Gambling Commission modelling which found that charity lottery sales do not impact the National Lottery.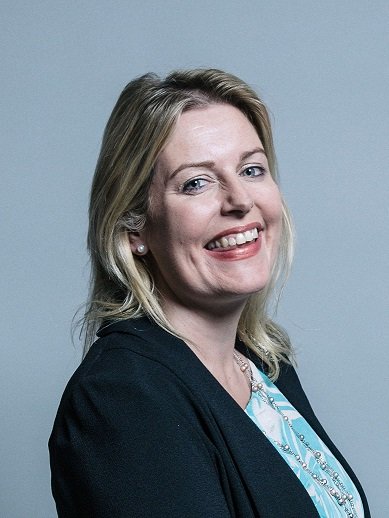 As Minister's pack away their Ministerial red boxes for Christmas, the charity lottery sector hopes that the issue of charity lottery reform is at last making progress and will be brought forward in the new year by new Civil Society Minister, Mims Davies MP.
Charity lotteries raise vital funds for good causes and yet are the only type of charity fundraising which has limits imposed on it by law. People's Postcode Lottery has been working with partners in a move to change this. We want to ensure that charities can get the maximum amount of funding possible, which in turn will benefit people, places and charities throughout the country.
This can be achieved with a straightforward change to the current legislation and at no cost to the taxpayer. Following calls on the UK Government for reforms to the legislation, their public consultation earlier this year set out their preferred option of a £100 million annual fundraising limit and a £5 million draw limit.
While the proposed annual limit signals a significant benefit to the sector and charities alike, meaning even more can be raised for good causes, the £1 million increase to the draw limit does not go far enough in future proofing the legislation for what is a growing sector.
A new £100 million annual sales limit and a £10 million per draw limit are top of charity lotteries Christmas list. Especially as these changes will help even more charity funding to be raised this way in the year ahead.