BBC and ITV to show Fifa Women's World Cup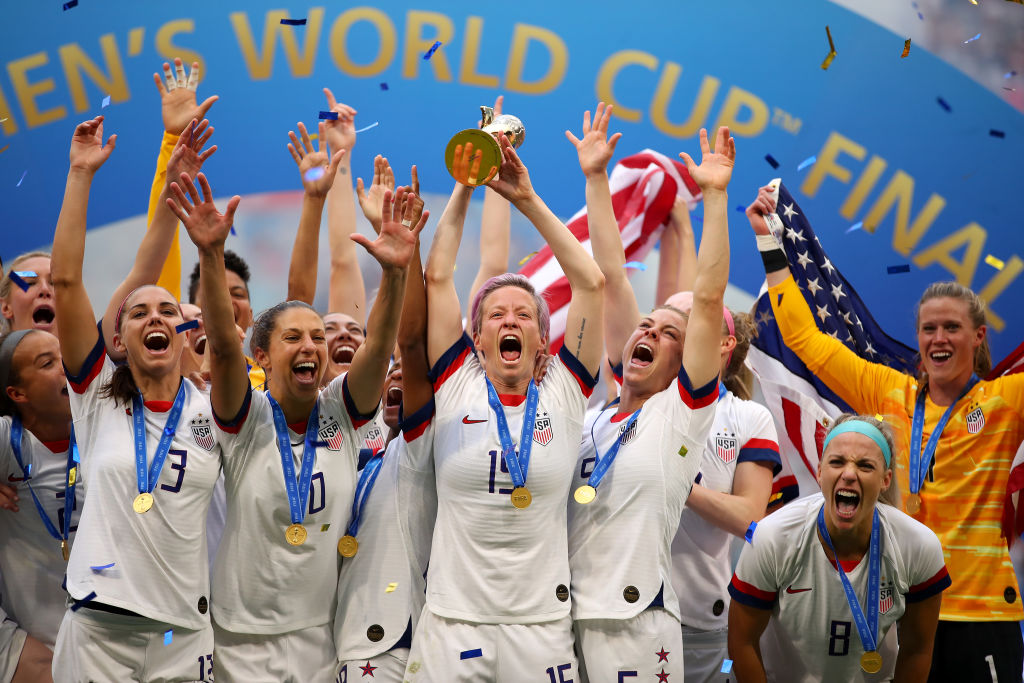 Broadcasting duo the BBC and ITV will show the Fifa Women's World Cup this year after concerns over whether the tournament would be shown in Europe at all.
Fifa had threatened a European blackout if broadcasters were not willing to stump up a desired amount to show the tournament, which kicks off on 20 July and will be held in Australia and New Zealand.
Barbara Slater, director of BBC Sport, said: "We have shown every Women's World Cup on the BBC since 1999 and we are happy to extend our partnership with Fifa for the upcoming tournament.
"The growth of the women's game is extraordinary, demonstrated by the 28 million who watched BBC coverage of the 2019 Women's World Cup and the huge audience of 17.4 million who watched our coverage of the Euro 2022 final last summer on TV.
"In partnership with ITV, we are delighted to make this World Cup available to the widest possible audience and free to air."
Niall Sloane, ITV director of sport, added: "We're delighted to be able to bring comprehensive coverage of the Women's World Cup, free to air to our audiences with both live and highlights broadcasts across ITV and ITVX.
"This tournament promises to provide memorable moments with the popularity of women's football continuing to grow."
"Fifa is delighted to widen the deal with the European Broadcasting Union for the transmission of the upcoming Women's World Cup to include the five major markets within their existing networks, namely France, Germany, Italy, Spain and the United Kingdom, as well as Ukraine, thus ensuring maximum exposure for the tournament," Fifa president Gianni Infantino said.
"As part of this agreement, the EBU has committed to working towards broadcasting at least one hour of weekly content dedicated to women's football on its own digital platform and broadcaster network."