Could Ebola come to the UK? Woman patient tests negative at south London hospital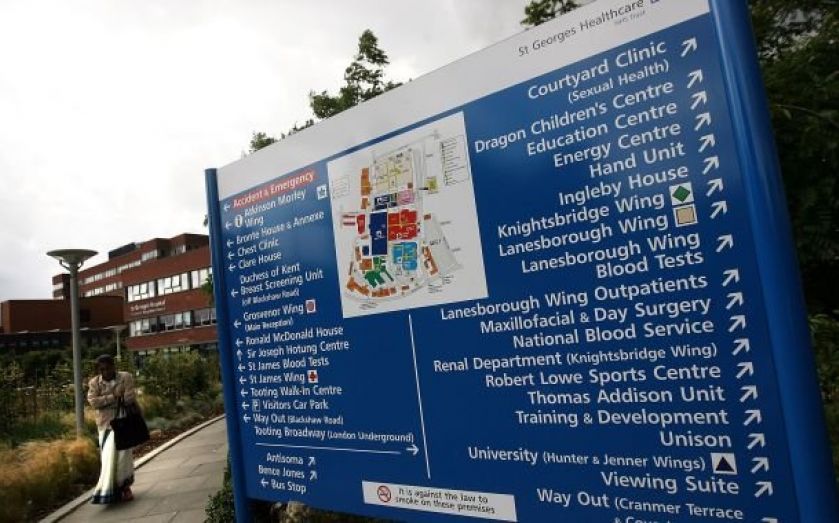 A woman who was being tested for Ebola in a London hospital after returning from West Africa feeling unwell is free from the disease, the hospital has confirmed.
The patient was admitted to St George's Healthcare NHS Trust in Tooting, south London, yesterday, triggering a series of protocols that have been put in place to protect staff and other patients from the contagious disease.
She was admitted to the hospital's clinical infections unit and underwent "a series of tests, as a precaution". Although the spokesperson did not disclose the nature of the disease, they said she had tested negative for Ebola.
The unnamed patient will remain at St George's for the time being.
A PHE spokesman said in a statement: "It is important to remember that as yet, there has not been a case of Ebola diagnosed in the UK and the infection can only be transmitted through contact with the body fluids, such as blood, vomit or faeces, of an infected person.
"We have advised all frontline medical practitioners and NHS call handlers to be alert to signs and symptoms of Ebola in those returning from affected areas, and following such advice we would expect to see an increase in testing."
This is not the first time a suspected case has reached the UK, although so far all have turned out to be false alarms.
In Bristol's Southmead hospital last month Adam Griffiths, who had been travelling in Africa, arrived in the accident and emergency unit where he was met with doctors wearing protective suits, before being put in isolation, but tests also proved negative.
William Pooley was the first Brit to contract Ebola while he was working in West Africa, and was treated at the Royal Free hospital in London. He has since returned to Sierra Leona to continue treating people affected by the virus.
Ebola is spread through bodily fluid such as blood and semen, and contagion begins from when symptoms emerge – usually two to 21 days after infection. Corpses remain contagious after death.