West Ham fans clash with police after historic European win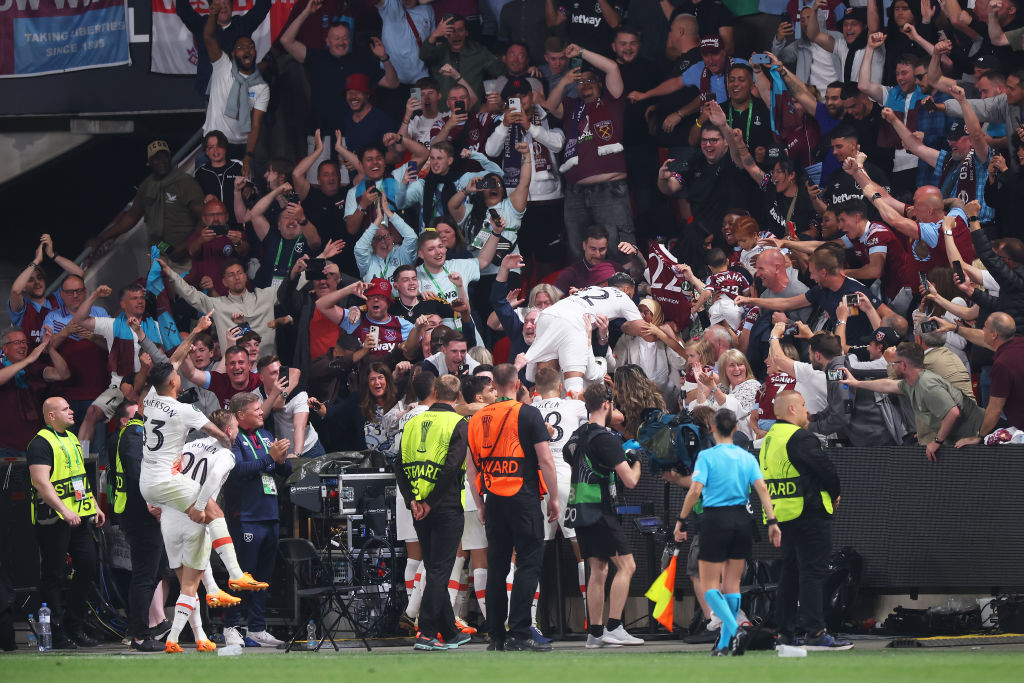 West Ham fans clashed with Czech riot police following their victory in the Europa Conference League final last night.
The Hammers beat Fiorentina 2-1 in Prague to lift their first major trophy in 43 years.
But scuffles broke out after the final, PA report this morning, after police "tried to confiscate a lit flare".
Fans reportedly threw bottles and missiles at riot police.
This came after Fiorentina captain Cristiano Biraghi was left bleeding after a cup thrown by a fan hit him in the first half of the final.
Said Benrahma put the Hammers ahead in the 62nd minute after converting a penalty given to the London club for a handball.
Giacomo Bonaventura equalised for the Serie A outfit five minutes later before Jarrod Bowen struck the winner in the 90th minute.
The win secures West Ham Europa League football next season, making them the eighth side to confirm European football next season.
There remain questions over manager David Moyes' future, however, though the boss said he was focused on building upon the win.
"When we moved to the new ground, we dreamed of moments like this," Moyes said after the historic win.
"Our task now is to build on this triumph, and the double-winning feats of our Under-18 Academy team, ensuring that every time our men and women start a new season in West Ham United colours, they are competing for more success.
"When I think of the progress West Ham have made in the last three years, sixth, seventh, a European semi-final and now a European trophy, if I had said that would happen three years ago, you would have said 'he's lost his marbles'.
"I am really fortunate at this club. They have been incredibly supportive, when it could have been different."
West Ham join Manchester City, Arsenal, Newcastle United, Manchester United, Brighton and Hove Albion, Liverpool and Aston Villa in Europe next year.