Trevor Steven: David Moyes deserves to stay at West Ham whatever happens this week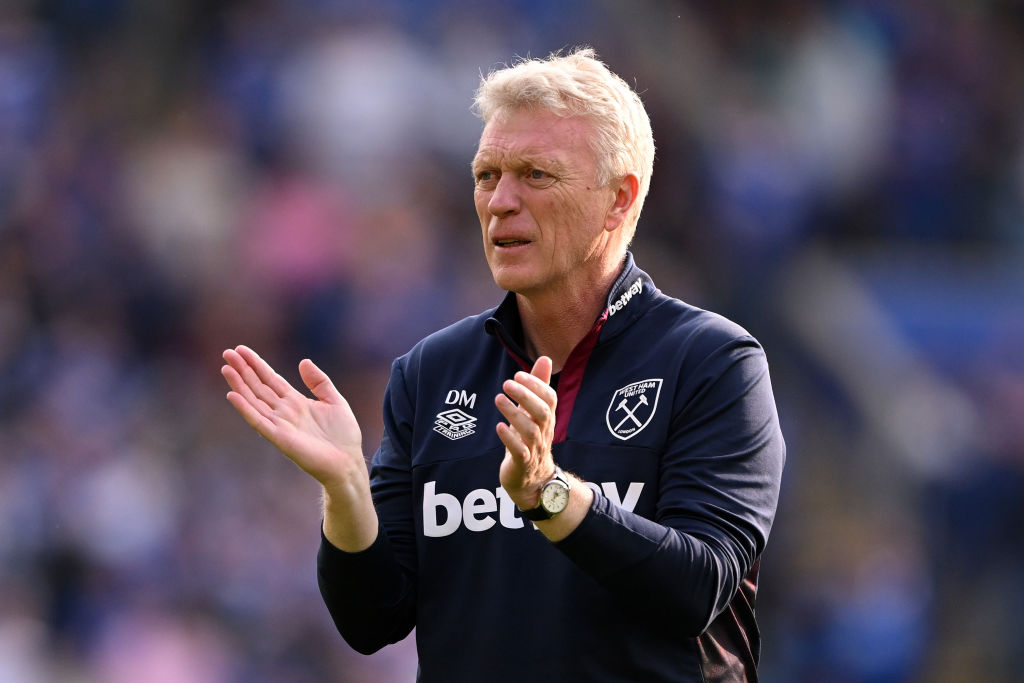 This week's Europa Conference League final could prove to be a pivotal moment for West Ham United and David Moyes.
Merely reaching a match of this size means that West Ham's name will travel around the world over the next few days, but lifting a first trophy of note since 1981 it can catapult the club to the next level.
But it almost feels as if they have to win it, because defeat to Fiorentina in Prague on Wednesday would end the season on a real downer and could plunge them into a spiral of negativity that costs Moyes his job.
I feel that Moyes deserves great credit for showing that there is life yet in some of the old British managers after his position came under pressure earlier in the season.
It would have been easy to cast him aside and seek the next bright young thing but the West Ham board stuck with him and it has proven to be an inspired move.
He insisted that he never felt that his job was under threat but the Hammers' slide down the Premier League table was always going to be hard to take for supporters.
The players deserve praise too for turning the campaign around, because the squad is not big or deep enough to rotate and rest many players.
It's worth remembering that Moyes oversaw two very good seasons at the London Stadium, finishing sixth and seventh in the Premier League, before this one.
That has been undermined this term by a struggle to match those results domestically, but it is the hardest league in the world and they have paid for a lack of depth.
That should be no surprise – it would have been a minor miracle to keep that run going seamlessly – and while they did spend money last summer, it wasn't extravagant and those players needed time to acclimatise to English football.
Throw in the disruption of a winter World Cup and West Ham have had plenty to contend with in 2022-23.
Why I fear West Ham may sack Moyes if they lose final
The Europa Conference League may be mocked by some football fans but getting to any final shows stamina and resolve, especially amid the ups and downs of a domestic season.
West Ham have come through 14 matches on the way to Prague, each one a challenge – from the artificial pitch at Silkeborg to tough ties against Gent and AZ Alkmaar.
They have won 13 of those and stayed unbeaten. Now they have one more to go, and you have to stand back and applaud Moyes for that.
He has helped foster the team spirit that has carried them through the more difficult moments by protecting players when they have come under fire.
I also think that the Europa Conference League run contributed to their late-season resurgence in the Premier League.
The final is a legacy moment for Moyes. Win it, and he can design and execute a two-year plan with the promise of Europa League football.
Declan Rice might be leaving this summer, but West Ham have finally settled into the London Stadium and they have lots of things going for them.
I hope they do it, and even if they don't I think Moyes has done enough since returning to the club to deserve to see out the final year of his current contract.
Sacking him would be a knee-jerk reaction, but I do think that the club may find it hard to resist calls from fans and the media to call time.
Trevor Steven is a former England footballer who played at two World Cups and two European Championships. @TrevorSteven63.