Survey reveals shocking impact on footballer injuries of Qatar World Cup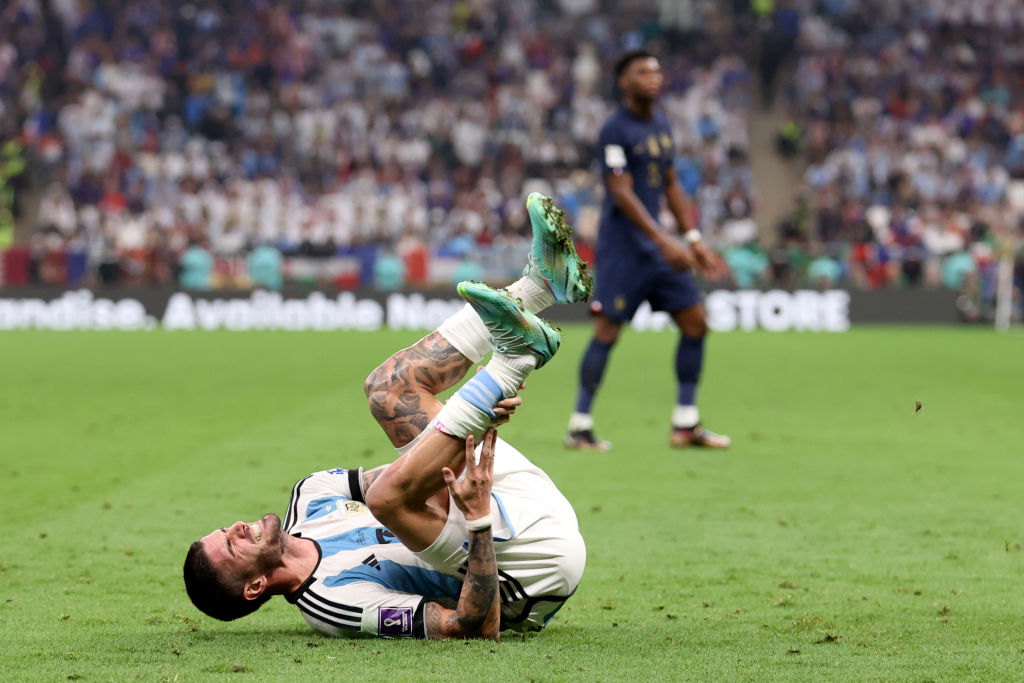 More than half of footballers who took part in a major new study say they were exposed to increased risk of injury by the scheduling of last year's World Cup in Qatar.
Some 54 per cent of players surveyed by professional footballers' union Fifpro in January reported an injury or felt more likely to suffer one this season as a result of the tournament being held in November and December, in the middle of the European season.
"Our ongoing research provides new evidence of the excessive demands on elite players," said Fifpro general secretary Jonas Baer-Hoffmann.
"We are now observing a growing awareness among players about the harmful effects these pressures have on their performance, careers, and personal lives.
"They realize that their match calendar is not sustainable, affects their mental and physical health, and leaves them exposed, and without any protection, to an accelerated cycle of poorly coordinated competitions."
The survey also found that 44 per cent of footballers were experiencing "extreme or increased physical fatigue", while 20 per cent were feeling "extremely high levels of mental and emotional fatigue".
It comes as football's main stakeholders seek agreement on the international calendar for the next four-year cycle, which looks set to see the expansion of the Club World Cup into a 32-team competition.
Baer-Hoffman added: "The current discussions on the match calendar and competition design for the period from 2024 continue to give priority to commercial objectives over the basic health and safety of elite players.
"Expanded competition formats announced by competition organizers for club and national teams underline the growing cannibalisation of the match calendar.
"Those same competition organizers also carry a responsibility as regulators of the game. Despite contrary assurances, we are extremely worried players will continue to be the last consideration in forthcoming decisions."