Trevor Steven: Nagelsmann would be a better fit as Tottenham manager than Conte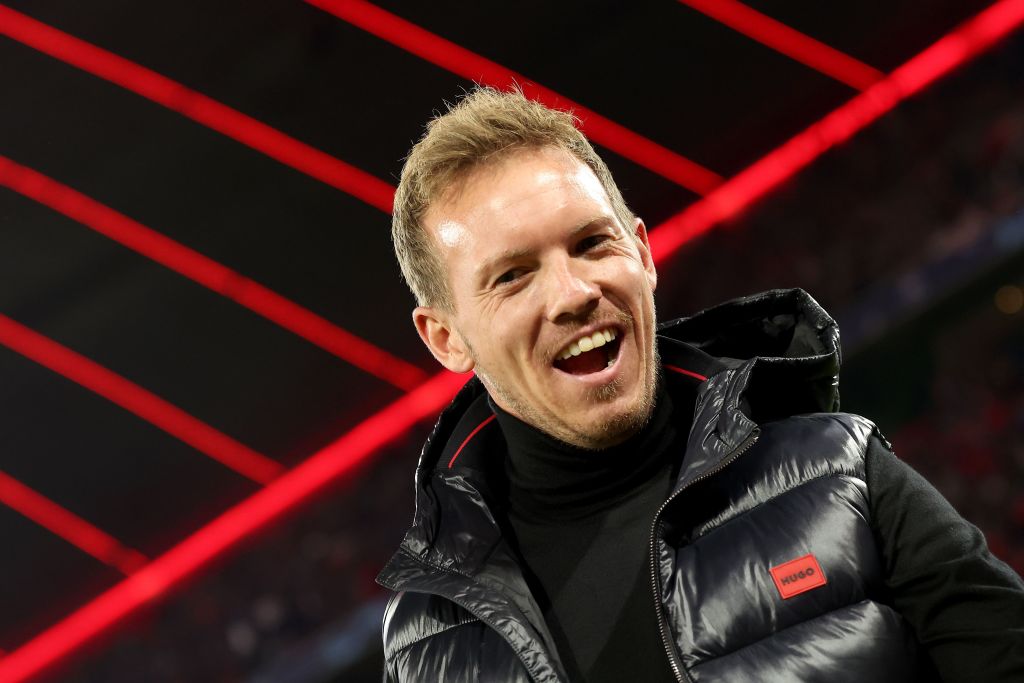 I'm astonished that Antonio Conte didn't get the job done at Tottenham Hotspur and am disappointed that he has left the Premier League. But the Italian has to take his fair share of the blame that his time at the club ended prematurely.
In his defence, he only had 16 months in charge and the facts are that he got them into the Champions League and left them in fourth place. There is also no question about his passion for winning.
But Spurs did not look like a team playing well, they never became guaranteed Champions League qualifiers and Conte's approach was undermined by poor performances. 
At times it felt like he was trying to hammer square pegs into round holes. He tried to use the 3-4-3 system that won him the title at Chelsea, only without the same quality of player. And when results have faltered Conte has often wanted to buy, which is only going to work so often with Spurs chairman Daniel Levy.
It will be an indication of Conte's tactical stubbornness if his assistant Christian Stellini changes formation in his spell as caretaker.
The other test of a manager's success is whether they are making players better, and in that respect Spurs had started to go backwards.
Richarlison has been a headless chicken, Eric Dier has regressed again, and Heung-Min Son looks utterly lost. Everyone has been affected, so when Tottenham play badly they can be woeful. 
Manager-player relationships are important; teams have to buy into those leading them if they are to have that winning quality of picking up points even when playing poorly. Conte seemed to feel that being tough was the way to instil that mentality, and then became exasperated that too many weren't hurting enough.
The game that leaps out is the FA Cup fifth round defeat at Sheffield United. Conte rotated his team, assuming his squad would be good enough to topple a decent Championship side. They weren't, and it wasn't long before he was publicly criticising his players' mentality. 
Uncertainty over Conte's future didn't help. Players probably sensed that his reluctance to commit stemmed from their performances, which won't have helped the dressing room mood.
But I go back to that Sheffield United game. Win it and Tottenham are one game from Wembley, two from a cup final but his team selection showed a lack of appreciation for the value of a trophy to Spurs. Conte rolled the dice and lost.
Levy is once again searching for a new Tottenham manager and three men stand out: Julian Nagelsmann, Roberto De Zerbi, and Mauricio Pochettino. De Zerbi is an outside bet, while Pochettino would be returning to work for a chairman who sacked him last time, which is never positive. 
I'd go for Nagelsmann. His dismissal by Bayern Munich has presented Spurs with an unexpected opportunity to hire a manager full of youth and ideas. I think he'd be interested in moving to England and, unlike Conte, he is unlikely to publicly put pressure on Levy.
Trevor Steven is a former England footballer who played at two World Cups and two European Championships. @TrevorSteven63.