'Top man Sergio Parisse deserves Challenge Cup title to retire with'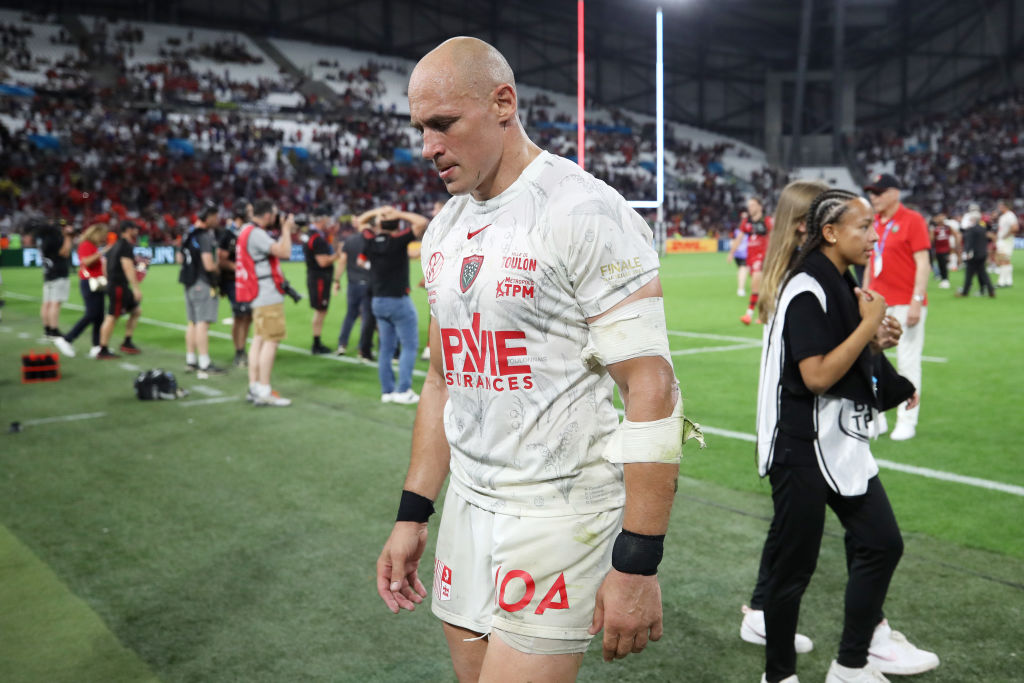 I really love Champions cup and Challenge Cup finals weekend. It doesn't matter how each team got there, what's important is that they're in with a shout of winning one of club rugby's big prizes.
That said, I think both matches this weekend in Dublin will see wins for the traditional European powerhouses, Leinster and Toulon, rather than the recent challengers, Glasgow and La Rochelle.
Ronan O'Gara's La Rochelle are the reigning European champions but they're up against a well rested Leinster playing at their second ground, the Aviva Stadium, in Dublin.
As for the Challenge Cup final on Friday between Glasgow and Toulon in the same stadium, I cannot see past the pedigree side from the south of France.
So, let me justify why. And let's start with Friday's clash.
Challenge Cup: Glasgow v Toulon
I played with Sergio Parisse – a great of club, Italian and world rugby for decades – for three years at Stade Francais and what a man he is.
He is retiring this season, so Friday's clash in the Irish capital will be his last European venture.
He changed Italian rugby, and he will always have a legacy, so it's almost written in the stars that he and Toulon – who have not won a trophy since their third Champions Cup title in 2015 – will triumph against Glasgow.
The Scots look physically superior and as if they're the ones to beat in this final, but they crumbled at home in a close game to Munster in their domestic league and I fear the same could happen against Toulon.
If Scotland is set to claim a European title, Glasgow could be the first to do so this weekend, but they must nullify the galacticos of Toulon.
These clubs have never met in this competition so there's some anticipation there, but Glasgow top the tables for average tries per game, points per game and a multitude of other attacking stats.
It would be a cracking coup for Scotland to win a trophy through Glasgow but there's so much emotion involved in Toulon reclaiming their status as European leaders and it being the last game for such a legend of the game that I think Toulon will edge it.
Champions Cup: Leinster v La Rochelle
Brian O'Driscoll did a pretty good job this week in City A.M. at looking at how Ronan O'Gara and La Rochelle can topple Leinster on Saturday and I am with the Irish great – I just don't see how the province loses this year.
Leinster's loss to close rivals Munster last week could be the spark for the Dubliners to turn around last week's defeat into a fifth European title. Or it could be the catalyst for the downfall of their season and another demonstration that they cannot win the biggest games when they matter.
The fact is, however, that La Rochelle need to be perfect and Leinster do not. With their full force back in action on Saturday, Leinster can afford to make the odd mistake. I just don't think La Rochelle can.
The Dubliners in Dublin simply must be the fancied prospect, even without the likes of Johnny Sexton. I'd be loath to go against Leinster so they're my bet on Saturday. 
On the whole
This year's European action has seen awful matches and absolute thrillers too. But it is a reminder of how good these competitions can be when teams take it seriously.
One thing I would like us to consider? The inclusion of the winners of the Italian domestic Top10 in the Challenge Cup in place of the Cheetahs, who snuck in this season without merit.
It is not a slight on the South African sides from the URC – they've been fantastic – but I do think it is about time the European leaders start thinking about European expansion.
And if they're open to it at a club level, it might defer a similar debate at international level, where Georgia are calling for inclusion in the Six Nations Championship.
​​Former England Sevens captain Ollie Phillips is the founder of Optimist Performance, experts in leadership development and behavioural change. Follow Ollie on Twitter and on LinkedIn