Richards and Dean bring home British one-two at aquatics worlds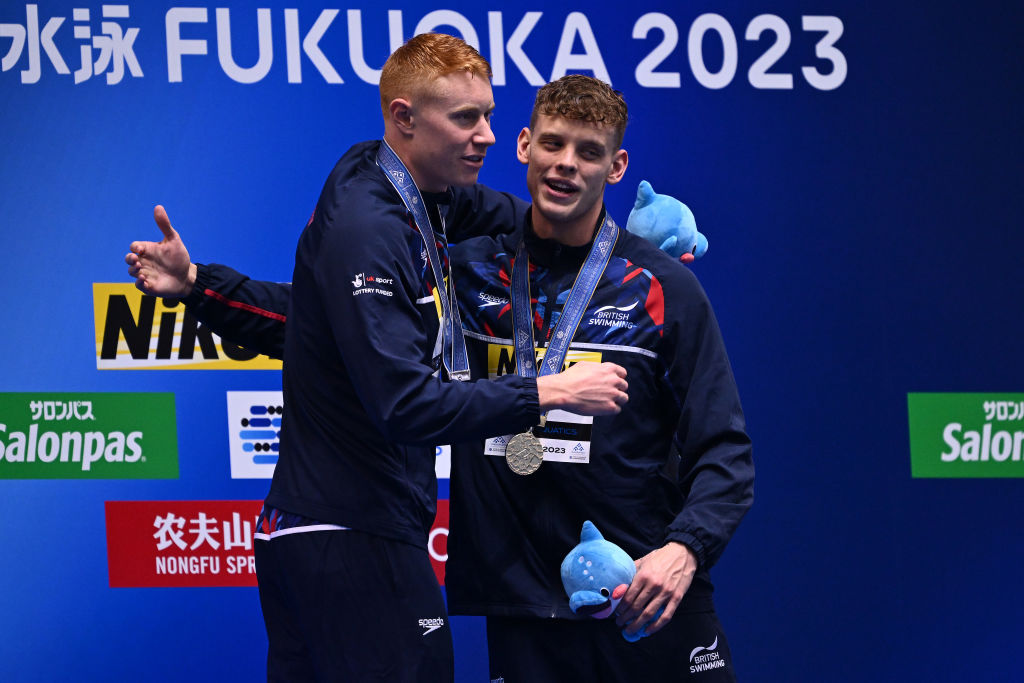 Britain took home a gold and silver in the 200m freestyle yesterday at the World Aquatics Championships in Japan as Matt Richards toppled Olympic champion Tom Dean.
The 20-year-old was outstanding in the four-length race and beat Dean to the gold medal by 0.02 – South Korea's Hwang Sun-woo took the bronze with defending world champion David Popovici in fourth.
"I am pretty tired but over the moon. It was a stacked field," said Richards.
"It's amazing to come away with the GB 1-2 again.
"People thought Popovici was going to walk away with the gold so my coach and I had to plan our race and swim sensibly.
"But some of those guys have very long arms so I knew I needed to get the finish right.
"It all comes down to not being afraid and trusting in your ability and the work you put in."
The duo will join Duncan Scott – who finished behind Dean at the Tokyo Olympics in 2021 – on Friday in the 4x200m freestyle relay.
"The 4×200 is our specialty, we are Olympic champions and we want to continue the GB reign," Dean, 23, said.
"No other country can put the team together that we can."