Manchester United to let Mason Greenwood leave after backlash over possible return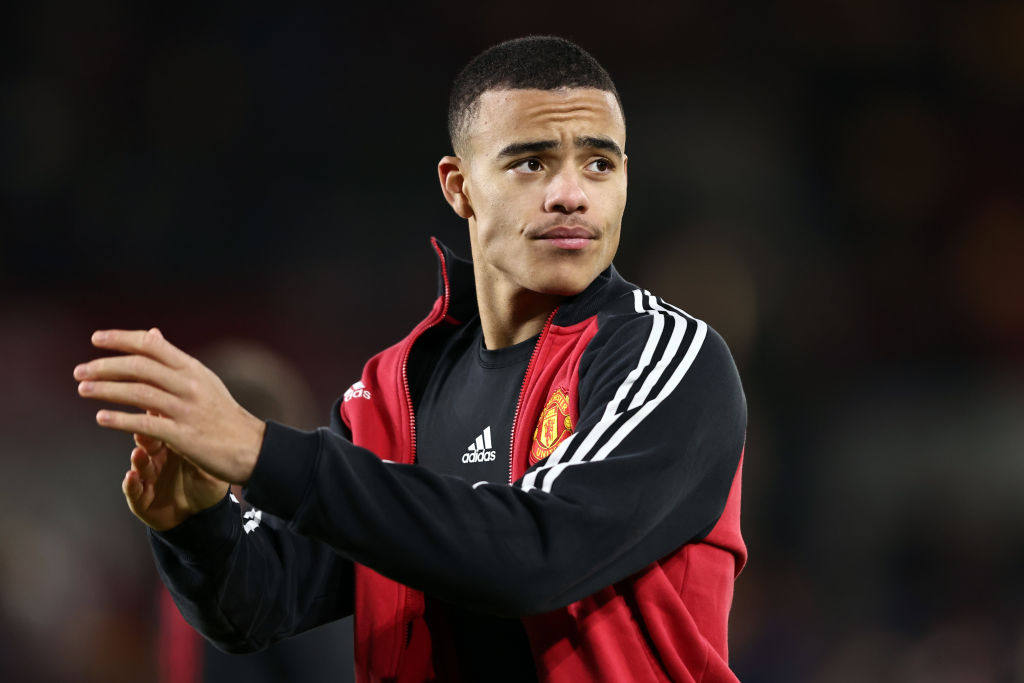 Manchester United have reached agreement with Mason Greenwood to leave the club after concluding an investigation into claims of attempted rape and assault.
England striker Greenwood was suspended by the Premier League club in January 2022 after images and video relating to the alleged victim emerged online.
Prosecutors dropped the case earlier this year after key witnesses withdrew from the process, and United said their own probe had left them satisfied that he did not commit the crimes.
But reports last week that the club was planning to reintegrate Greenwood into the first team provoked a backlash, and the 21-year-old is now set to leave by mutual consent.
"All those involved, including Mason, recognise the difficulties with him recommencing his career at Manchester United," the club said.
"It has therefore been mutually agreed that it would be most appropriate for him to do so away from Old Trafford, and we will now work with Mason to achieve that outcome."
United have not clarified whether Greenwood would be sold, loaned out or have his contract terminated as part of a settlement with the player.
Greenwood added: "Today's decision has been part of a collaborative process between Manchester United, my family and me.
"The best decision for us all, is for me to continue my football career away from Old Trafford, where my presence will not be a distraction for the club. I thank the club for their support since I joined aged seven. There will always be a part of me which is United."
Discussions are believed to be ongoing over the remainder of Greenwood's contract, which is worth £75,000 per week and runs until 2025. 
After making his debut as an 18-year-old, he scored 35 goals in 129 matches for the club, earning an England call-up and a single cap under Gareth Southgate.
In an open letter to United supporters, chief executive Richard Arnold said the club had planned for Greenwood's reintegration but insisted it was only one of several possible outcomes.
"While I am satisfied that Mason did not commit the acts he was charged with, Mason's accepted that he has made mistakes which he takes responsibility for," Arnold added.
"I am also mindful of the challenge that Mason would face rebuilding his career and raising a baby together with his partner in the harsh spotlight of Manchester United.
"Further, this case has provoked strong opinions, and it is my responsibility to minimise any distraction to the unity we are seeking within the club.
"Although we have decided that Mason will seek to rebuild his career away from Manchester United, that does not signal the end of this matter.
"The club will continue to offer its support both to the alleged victim and Mason to help them rebuild and move forward positively with their lives."
A United fans' group criticised the club's handling of the episode but said it was relieved at the outcome.
"Since the deeply distressing initial allegations surfaced, this episode has been allowed to drag out for far too long as the club has carried out an investigative process," said the manchester United Supporters Trust.
"Moreover, the complete lack of consultation with fans even with respect to process added fuel to the fire.
"Whilst the speculation and discussion in the last couple of weeks has been profoundly unhelpful and reflected very poorly on the club, it is clear that they have in the end reached the right decision.
"We are relieved that this matter can now be put behind us and will be working with the club to ensure lessons have been learned from this very troubling episode."