Luis Rubiales: Prosecutors look into 'sexual assault' as mother goes on hunger strike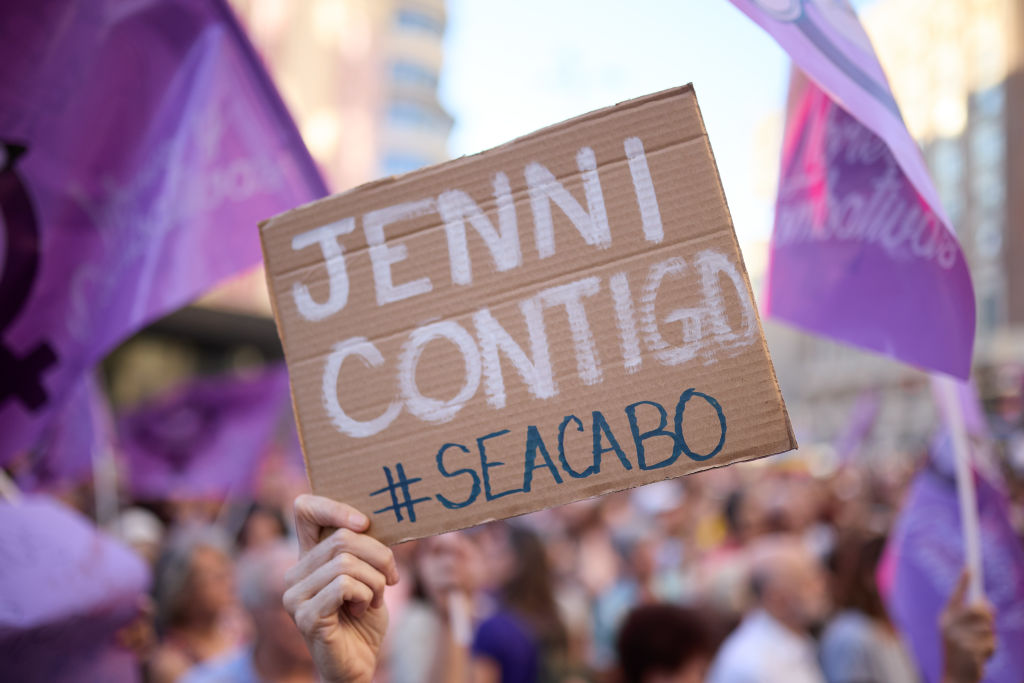 Spanish prosecutors began enquiries on Monday into whether Luis Rubiales committed sexual assault by kissing Women's World Cup winner Jenni Hermoso – as the football chief's mother went on hunger strike over the storm surrounding her son.
Rubiales appeared to grab Hermoso before kissing her on the lips at the medal ceremony for last week's World Cup final, an act that the player has said was not consensual.
The approach from prosecutors means that she now has 15 days to decide whether to file a formal complaint against the president of the Spanish football federation (RFEF) at the country's High Court.
Rubiales has refused to stand down despite widespread condemnation, forcing world governing body Fifa to take matters into its own hands and hand him a 90-day ban while the incident is investigated. 
Earlier on Sunday his mother Angeles Bejar locked herself in a church in the southern town of Motril, where Rubiales was raised, in protest at what she called the "inhuman and bloody hunt that they are doing with my son".
Rubiales' cousin Vanessa Ruiz, speaking on behalf of the family, said: "We are suffering a lot for him. He has been judged before his time."
Dozens of footballers, male and female, have called for Rubiales to resign, while all 23 of the Spain team who won the Women's World Cup have refused to represent the country again until he has left his post.
Sevilla players sported T-shirts declaring "Se acabo" – "It's over" – the slogan which has become synonymous with support for Hermoso before their match against Girona on Saturday.