Liverpool manager Klopp slapped with two-match ban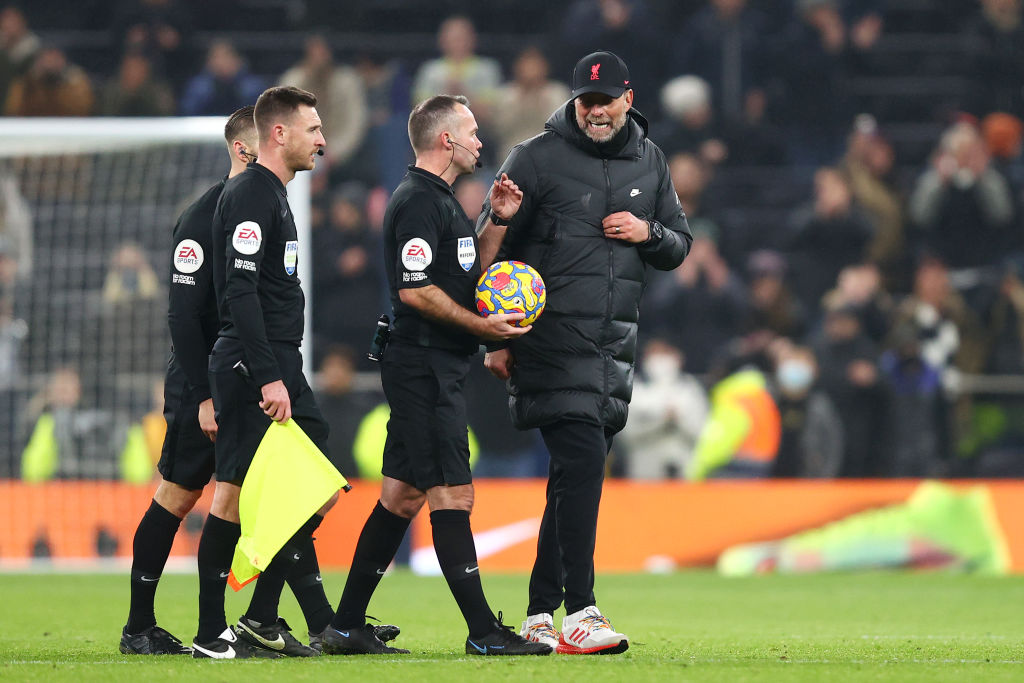 Liverpool manager Jurgen Klopp will not be allowed on the touchline this weekend in the Premier League after being slapped with a two-match ban for comments he made following a match in April.
The German has been banned for two matches – one of which is suspended until the end of next season – and hit with a £75,000 fine.
The comments were made after his side's 4-3 win over Tottenham Hotspur.
Klopp will miss this weekend's Premier League clash with Aston Villa at Anfield but the second match will be suspended for a year.
That means he will be back on the touchline for Liverpool's final Premier League match of the season, away to relegated Southampton.
The comments were made in relation to referee Paul Tierney.
At the time, he said: "How they can give a foul on Mohamed Salah?
"We have history with Tierney, I really don't know what he has against us, he has said there is no problems but that cannot be true.
"How he looks at me, I don't understand it. In England nobody has to clarify these situations, it's tricky and hard to understand.
"My celebration was unnecessary, which is fair but he said to me what he gave me the yellow card is not ok."
Klopp shouted at the fourth official during the match, which instigated the yellow card being dished out by the referee, in which Tierney told Klopp that he could have been handed a red for his conduct.
Liverpool are currently fifth in the Premier League table, just one point off third and fourth – and the Champions League places.
Six points from Liverpool's final two games should be enough to get them into the top flight European competition but it would depend on results from both Manchester United and Newcastle.