Lewis Hamilton: 'Nothing will stop me speaking my mind in F1'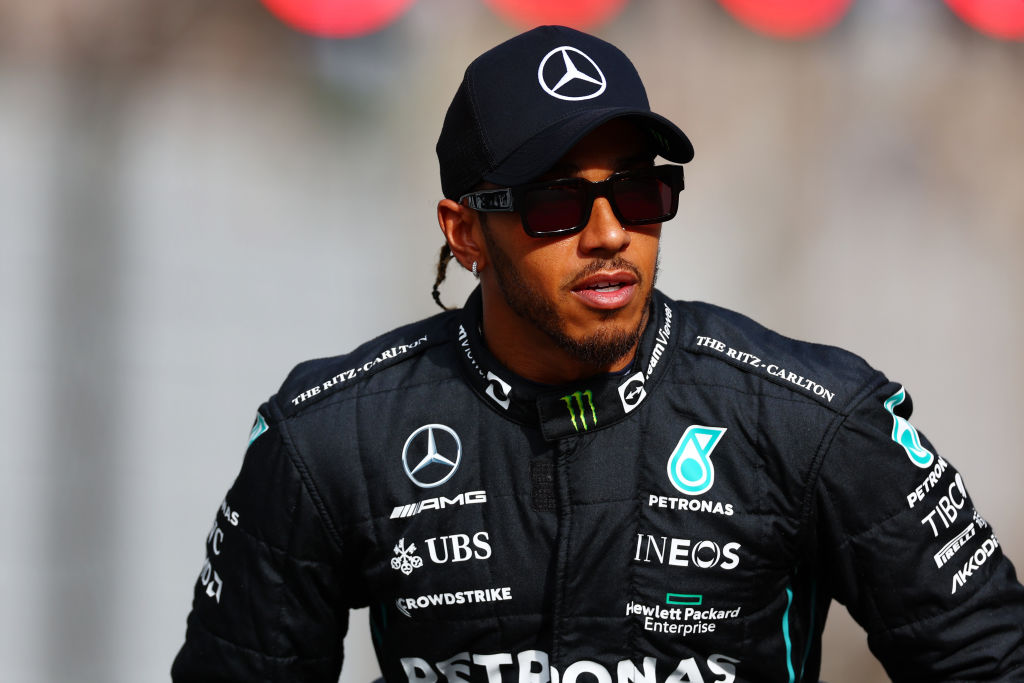 Lewis Hamilton has said he will continue to speak his mind despite a ban on Formula 1 drivers' free speech in the upcoming season.
Formula 1 governing body the FIA have said that they will clarify the rule but it currently prohibits "personal, religious and political statements" without written consent.
Hamilton has been at the forefront of the Formula 1 grid speaking up for issues they feel passionate about.
The seven-time world champion has been a leader on tackling racism and protecting the environment while now retired Sebastian Vettel has been outspoken on LGBTQ+ rights.
"Nothing will stop me from speaking on the things I am passionate about," said Hamilton.
"The sport has a responsibility to speak out and create awareness on important topics, particularly as we are travelling to different places. So nothing changes."
Hamilton will partner George Russell in their second year as a pairing following a disappointing season last year where the team could muster just one win.
"We are not going to limit our thoughts because of some silly regulation. We are all going to share whatever views we have," added Russell, who is the director of the drivers' union.
"I am not sure why the FIA has taken a stance like this. It is totally unnecessary in the sport and the world we live in.
"Naturally we are seeking clarification and I trust it will be resolved. I would like to think it has been some sort of misunderstanding."
The season gets underway in Bahrain next month but the teams will head to the island nation three days of pre-season testing.
China have been booted from the calendar for 2023.