The Ladies European Tour (LET) has announced a stellar line-up for the London leg of the inaugural, big-money Aramco Team Series.
Major winners Georgia Hall, Lexi Thompson, Anna Nordqvist and order of merit champion Emily Kristine Pedersen have all signed up to play at Centurion Club in St Albans from 8 July.
Each of the four legs of the Aramco Team Series is worth $1m in prize money – a vital cash injection for women's golf following the pandemic.
"It's hugely important," LET chief executive Alexandra Armas told City A.M.
"To have the tournament at this level of prize fund, there's a lot of interest in promoting these events.
"But also having live television is critical at this time to get out there and be seen and for people not to forget.
"I think that was the challenge for a lot of women's sports last year. If they weren't competing they quickly got forgotten."
Aramco Team Series: how it works
The series, which will also visit New York, Spain's Costa del Sol and Jeddah, follows the same innovative format debuted at Saudi Ladies Team International in November.
Captains will lead teams of four comprised of one US-style draft pick, one randomly allocated player and one amateur.
It is thought to be the only event in world golf at which an amateur can hole a winning putt and bank prize money for a professional.
"I just felt this was too good to let go. It really worked," Armas said.
"I was surprised how much the players embraced it, how much the amateurs enjoyed it. It exceeded everyone's expectations and I said 'we have to have this event again'.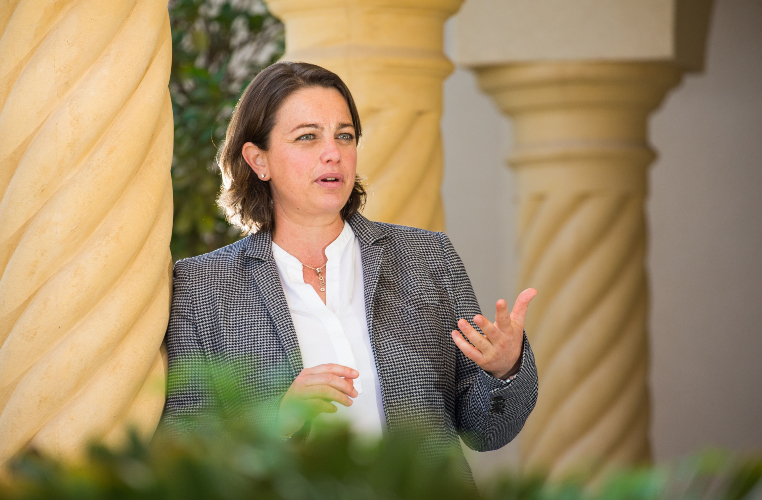 "We want to make these events a window to women's professional golf. The athletes don't get recognised as much as they should for what great golfers that they are.
"As part of that, to have the amateurs really close, inside the ropes, was part of what we were trying to achieve with this event."
Covid-19 continues to cast a shadow over the women's tour even as lockdown restrictions ease.
While the LET is hopeful that spectators will be permitted at Centurion Club, it is far from certain.
The original line-up of Aramco Team Series, meanwhile, has also been affected, with Spain replacing Singapore on the itinerary in August.
LET consulted players over Saudi partnership
In exchange for bankrolling the $4m series, Golf Saudi has been granted a say in many aspects of the series, including host venues.
While London, New York – the penultimate stop in October before the November finale in Jeddah – and Spain are attractive destinations in their own right, Armas says they are also key markets for Aramco.
Golf Saudi's backing of women's golf comes as it liberalises more widely, although the country remains accused of imprisoning women's rights activists.
Armas says the LET canvassed the views of its players before agreeing to play events in Saudi Arabia last year.
"We did spend a lot of time before, we went to the players, about whether we would go to Saudi initially.
"We spoke to Golf Saudi and looked into their plans, their vision for 2030, what they're doing with golf, and their genuine interest in growing the game.
"Our perspective is to give players playing opportunities, to grow the game of golf, and this partnership was going to meet all of those expectations.
"One of the things our players said to us was 'if we are going to go to Saudi we want to make sure that we do grow the game, that we do do clinics'.
"Unfortunately because of Covid we couldn't do a lot of activities [last year], but that is something we are definitely integrating very much now in our partnership with Golf Saudi."
For more information, visit aramcoteamseries.com.