Jos Buttler: Ben Stokes one-day U-turn is 'incredible boost' for World Cup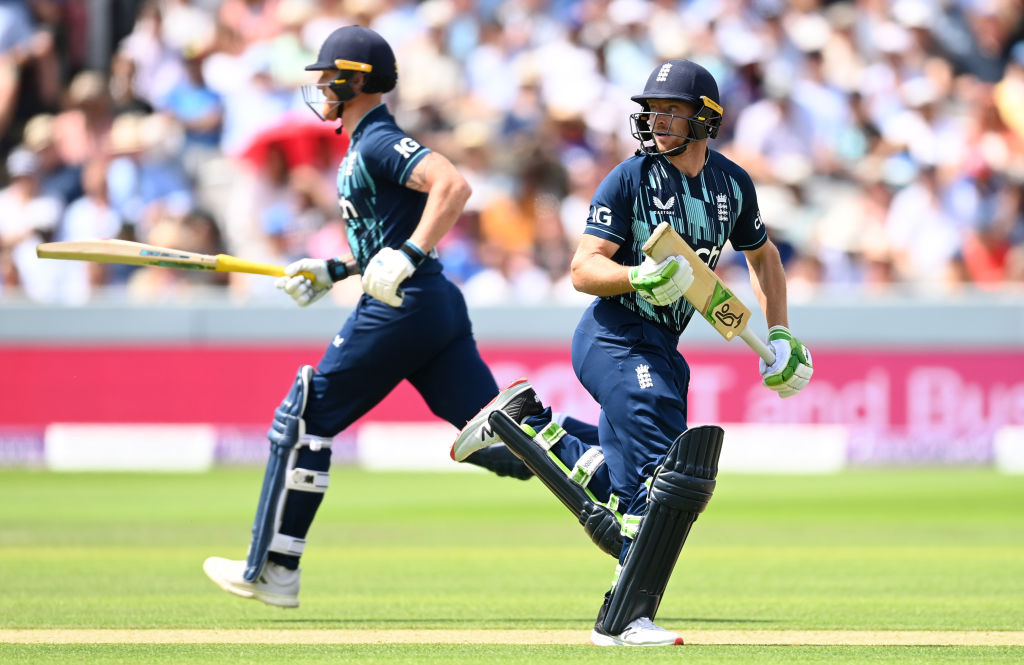 England captain Jos Buttler has hailed the return of Ben Stokes to the one-day international set-up as an "incredible boost" for the team's looming World Cup defence.
Test skipper Stokes came out of his self-imposed ODI exile last week, a year after deciding he could no longer play in all three formats of cricket.
He has been named in the squad for next month's 50-over series with New Zealand, against whom he inspired England to victory in the 2019 World Cup final at Lord's.
In an interview with City A.M. published today, Buttler welcomed Stokes's U-turn and backed the all-rounder to reprise his role as England's talisman.
"It's an incredible boost for us. I think what Ben can bring to things needs no introduction," Buttler said.
"He will add so much to the whole group. Look at Ben's history in the last couple of World Cups – he is the man in the middle at the end, in the crunch moments, and always seeks to find those big moments. So I'm sure once we get to India, he'll be in thick of it again."
Stokes wrote his name into English cricket folklore with his virtuoso performance in the last 50-over World Cup final and repeated that success in the T20 version last year.
Buttler and Stokes, meanwhile, are joining forces off the field as investors in The Players Fund, a venture capital fund aimed at sportspeople.
England team-mate Jofra Archer and former colleague Stuart Broad have also invested, as have footballers Chris Smalling, Hector Bellerin and Serge Gnabry.