Golf's Open chiefs change tack on Saudi sponsorship following LIV-PGA deal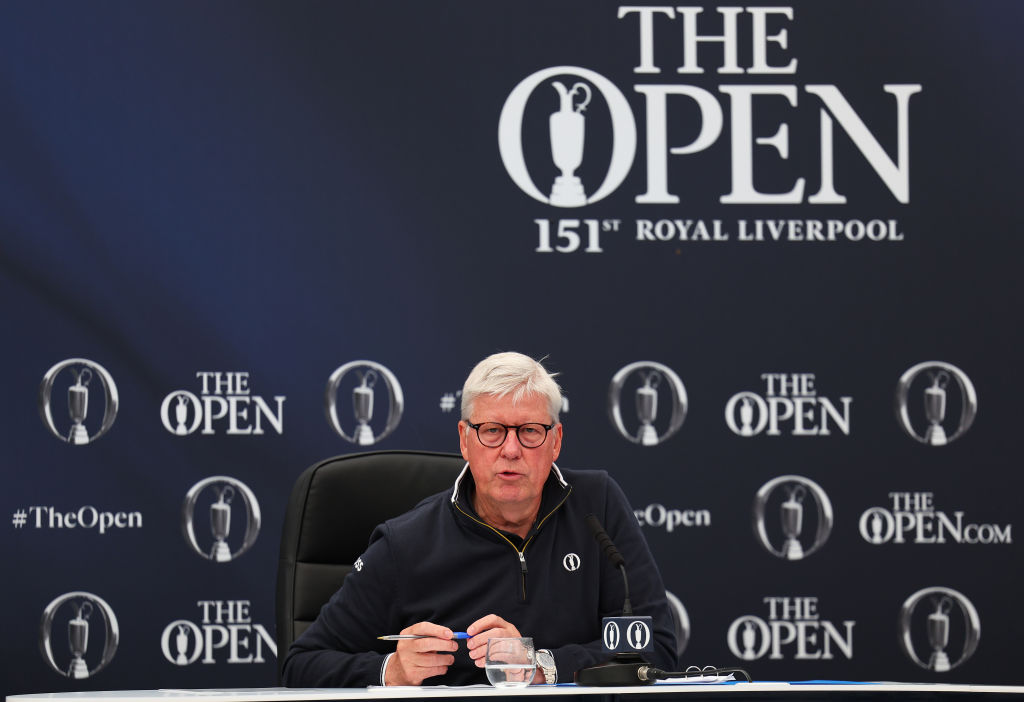 Open Championship chiefs have admitted they would consider sponsorship from Saudi Arabia's Public Investment Fund despite previously criticising its impact on the sport through LIV Golf.
On the eve of last year's tournament Martin Slumbers, chief executive of the R&A, said LIV Golf was "harming the perception of the game" and depicted it as "entirely driven by money".
Since then, however, the PIF has muscled into the establishment by striking a deal to unite LIV Golf with the PGA Tour and its European counterpart, the DP World Tour, under a single entity.
Saudi Arabia has also extended its sporting influence by bankrolling the recruitment of big-name European footballers such as Karim Benzema to its domestic league.
The Open does not have a title sponsor and the R&A, which runs the major, insists it never will, but Slumbers' comments ahead of today's teeing-off nonetheless represent a change in tone.
"We continue to talk to various potential sponsors. We have a number of large corporate partners that help us make this thing happen," he said.
"I think the world has changed in the last year. It's not just golf. You're seeing it in football. You're seeing it in F1. You're seeing it in cricket. I'm sure tennis won't be that far behind.
"The world of sport has changed dramatically in the last 12 months and it is not feasible for the R&A or golf to just ignore what is a societal change on a global basis.
"We will be considering, within all the parameters that we look at, all the options that we have."
Slumbers repeated that LIV Golf's huge prize funds remained a threat to the Open model, which sees profits reinvested in the development of the game.
Whoever lifts the Claret Jug on Sunday will receive £2.3m ($3m) from a prize pot of £12.7m ($16.5m), an 18 per cent uplift on last year but still short of the $20m on offer at each LIV Golf tournament.
"We have a huge responsibility to the game around the world to grow it, to govern it, and to ensure it's thriving, and our one asset which is profitable is this week," Slumbers added.
"I think you're seeing the change in the entire business model of men's professional golf and that's a significant challenge for us when you take into account our desire to keep growing the game and investing all the proceeds we make into the game."
Defending champion Cameron Smith is set to tee off at 9:58am alongside US Open winner Wyndham Clark, while leading British hope Rory McIlroy starts his first round at 2:59pm with Masters champion Jon Rahm and England's Justin Rose.