French Open prize money 2023: Payouts return to pre-Covid levels for first time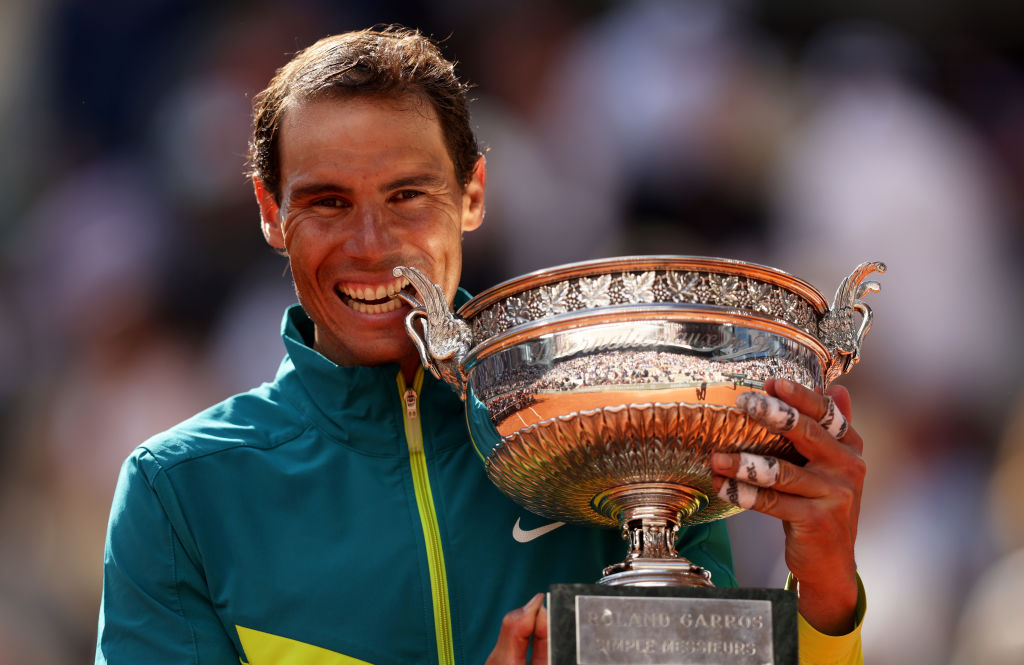 The winners of the French Open will receive as much prize money as they did before the Covid-19 pandemic for the first time this year.
The men's and women's singles champions crowned this weekend in Paris are in line to earn €2.3m (£1.96m / $2.48m) – the same amount paid to the 2019 winners of the tennis Grand Slam, Rafael Nadal and Ashleigh Barty.
Payouts fell in the intervening years by as much as 39 per cent as reduced ticket sales caused by capacity restrictions hit Roland Garros organisers.  
They bottomed out in 2021, when French Open singles champions Novak Djokovic and Barbora Krejcikova received €1.4m for winning the tournament, but bounced back last year and have now caught up with 2019 levels.
Due to the falling value of the euro against the dollar, this year's first prize is not worth as much as four years ago, when €2.3m converted to $2.61m.
2023 French Open prize money in detail
Total prize money for all draws at the tournament, including doubles, wheelchair and junior competitions, has reached a record €49.6m (£42.6m / $53.5m) this year – an increase of 12.3 per cent on 2022.
Singles champions will each pocket €100,000 more than last year, while the losing finalists stand to receive €1.15m (£990,000 / $1.24m), a €50,000 increase.
First-round losers have enjoyed an uplift of almost 13 per cent, meaning Britain's Dan Evans banked prize money of €69,000 (£59,000 / $74,000).
That is 50 per cent more than the pre-pandemic payment of €46,000 as tennis chiefs have responded to the increased financial hardship of players outside the top echelon.
How French Open prize money compares to other Grand Slams
Winning on the clay of Roland Garros tends to be less lucrative than at the US Open and Wimbledon, although comparing like-for-like is complicated by exchange rates.
In US dollar terms, it ranks third for prize money out of the four Grand Slams, ahead of the Australian Open, where this year's singles champions, Djokovic and Aryna Sabalenka, earned $2.05m each.
Prize money for this year's Wimbledon and US Open has not yet been confirmed, but last year they paid their singles champions $2.51m and $2.6m respectively.
All four majors are put in the shade by the ATP Finals, for the eight best players of the year on the men's tour, where Djokovic trousered $4.7m for winning the season-ending tournament last year.
In the women's equivalent, the WTA Finals, Carline Garcia earned $1.57m for winning in 2022.