Exclusive: Women's rugby set for invitational Champions Cup final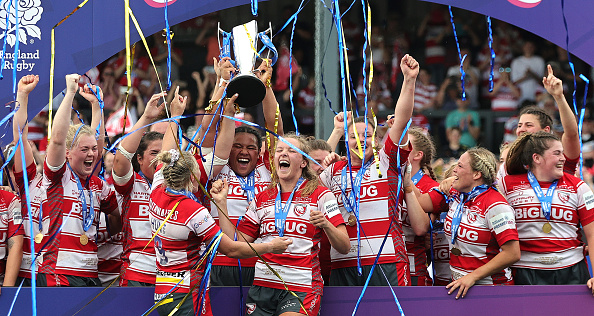 This year's Champions Cup rugby finals weekend is set to include an invitational women's fixture for the first time as European chiefs look to take advantage of the growth in the game, City A.M. can reveal.
Gloucester-Hartpury, champions of England, and Stade Bordelais, champions of France, could play each other under plans proposed by European Professional Club Rugby (EPCR) bosses.
But there are a number of issues, mostly in relation to scheduling, that would need to be ironed out.
Champions Cup invitational
"We are actively exploring [it]," EPCR chief executive Jacques Raynaud told City A.M. "We want to deliver to clubs and unions a turnkey solution.
"So the likely plan is to have an invitational final [this year] and then an eight-team tournament [from next year] and then grow.
"We are now in the feasibility stage in terms of what stadium, what support, what sponsors and what partnerships we want to get on board.
"We are racing against time because of calendar issues, lots of people have calendars fixed in advance.
"We're a bit late compared to the southern hemisphere, to be honest. The women's game is more advanced in the south. So that's another reason for us to speed up.
"We've got the vision, we've got the general push.
"We know it's a request by society, no sponsor will come and invest in a male only sport anymore, I can tell you. We need to find the turnkey solution to clubs and say 'this is the invitational, this is the design, this is the package'. This is where we are."
Making moves
This comes a week after banking giant Investec announced a partnership with EPCR to become the title sponsor of the Champions Cup on a five-year deal.
City A.M. understands that clubs would be receptive to such a proposal this year but there is a round of Allianz Women's Premiership fixtures – including Gloucester-Hartpury versus Saracens – scheduled for that weekend.
And with the contract to host this year's Champions Cup and Challenge Cup finals agreed a number of years back, before the Covid-19 pandemic, it is uncertain as to whether this additional fixture could in fact take place at the Tottenham Hotspur Stadium.
Insiders have suggested that other stadiums in and around London could be considered as potential hosts for the inaugural match.
A Premiership Women's Rugby spokesperson said: "We are excited about the prospect of teams playing in a future European club competition. But there are a number of issues to resolve before it could kick-off."