Elliptic beefs up leadership team with two senior appointments

Crypto asset risk management giant Elliptic has expanded its global leadership team with the appointment of Barry Chubrik as Chief Financial Officer, and Sophie Froment as Chief People Officer.
Chubrik will join Elliptic's growing US team based in New York, while Froment will be at the company's London headquarters.
Chubrik and Froment, both experienced hands at scaling software businesses operating at the cutting edge of technological innovation, bring expertise building world-class teams capable of delivering sustainable customer-focused solutions.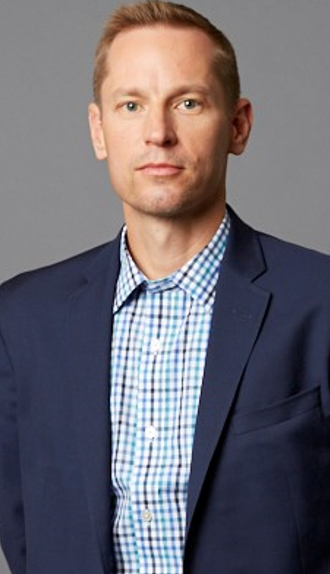 "Elliptic has been consistently delivering on its mission to bring trust, transparency and safety to the world of crypto assets for almost a decade," said Elliptic CEO Simone Maini.
"This is a pivotal moment for the industry and I am delighted to be adding even more firepower to our team.
"We recognise the critical role of blockchain analytics as we collectively emerge from the challenges of 2022, and we're more committed than ever to playing our role to bring confidence and credibility to cryptoassets. Barry and Sophie are not only incredibly skilled at what they do, but they share our passion for building and protecting the next generation of financial services built on crypto."
Taking the lead financially and operationally, Barry Chubrik most recently served as CFO/COO of RangeForce – a SaaS platform focused on cybersecurity skills development – and previously as CFO of White Ops (now HUMAN) – a leader in bot fraud mitigation, with a mission to eliminate the profit incentives for cyber criminal activity.
"I'm excited to join Elliptic – a compliance-centric organisation with a customer-centric culture," he said.
"I believe that here I can help to continue to build a purposeful organization that strives to optimise outcomes for employees, customers, and investors, encouraging trust and integrity in this promising ecosystem."
At the same time, Sophie Froment takes up the role of Chief People Officer.
Froment brings a wealth of expertise from building teams at large and fast-growing software companies, including Electronic Arts, CCP Games, and GraphCore, where she has successfully implemented equity and inclusion-driven strategies in historically male-dominated sectors, to ensure companies are attracting and retaining the best talent out there.
"With over 25 years of HR management experience, I have worked with a wide variety of organisations, from large corporations to start-ups, helping them create positive, productive and resilient workplaces, and I am keen to help Elliptic continue building a positive and fulfilling work environment to support its rapid growth," she said.