General Election 2019: Boris Johnson urges UK to 'let healing begin'
This was a live blog, thank you for following along
Read more: UK stocks and sterling surge as Tories triumph at polls
Read more: Election live: Who were the big MP casualties?
Read more: UK housebuilders rejoice as shares rise after Tory win
04.30pm: Over and out!
That's it for today – we're off to get some much needed sleep! Thank you to everyone who's been following along yesterday and today.
03.11pm: Boris Johnson urges UK to 'let healing begin'
Boris Johnson has urged the UK to "find closure and let healing begin" after his Conservative party secured a thumping majority in the General Election.
Speaking from Downing Street, Johnson vowed to forge a new partnership with the EU that would focus on tackling climate change and terrorism, as well as developing academic partnerships and trade relationships.
The newly re-elected Prime Minister said his government would focus on the NHS, which he said represented the "best of our country".
He added that the country now deserved a "break from wrangling", and pledged to lead a "parliament that works for the people".
02.55pm: Final result confirms Tory majority of 80
The General Election is now officially over, with the final result giving the Conservative party a majority of 80. The final figures come after St Ives declared – with the Tories retaining their seat.
Prime Minister Boris Johnson is now preparing to address the nation from Downing Street.
10.55am: PM makes his way to Buckingham Palace
The Prime Minister has left Number 10 to visit Buckingham Palace where he will meet the Queen, where she will ask him to form a government.

Boris Johnson will inform the Queen of the result of the General Election and tell her he can command a majority in the Commons.

Johnson is also expected to set a timetable for the opening of parliament, which is widely believed to take place on Thursday.

Meanwhile it has emerged that voter turnout was only slightly below that of 2017 despite fears over weather putting people off attending their polling stations.

A total of 31,897,334 people voted, equivalent to 67.23 per cent of the population. That is only down marginally on the 68.7 per cent who took part in Theresa May's disastrous 2017 snap election.

The Tories could command a majority of as much as 82 seats after Jeremy Corbyn's Labour party fell to a catastrophic loss of 59 seats, to leave them with just 203 seats in parliament.

The race is now on to replace Corbyn, who confirmed he would not lead Labour into another election.

You can read all about Johnson's agenda here, and the PM will start by delivering Brexit on 31 January. He said this morning there would be "no ifs, no buts, and… no second referendums".
Read more: Election live: A record number of female MPs will enter parliament

10:30am: Tories to seal 78 or 80-seat majority
With just one final result to come, the Conservative Party are on course to win a resounding majority of 78 or 80 seats.
It means Boris Johnson and the Tories have gained 47 additional seats from the previous election with 364 in total to give them a clear majority in the House of Commons.
Meanwhile, Labour has lost 59 seats to leave them with their lowest total since 1935 on 203.
| | | |
| --- | --- | --- |
| PARTY | SEATS | CHANGES (+/-) |
| Conservative | 364 | +47 |
| Labour | 203 | -57 |
| Liberal Democrats | 11 | -1 |
| Brexit Party | 0 | 0 |
| Scottish National Party | 48 | +15 |
| Other | 23 | 0 |
The Conservatives claimed 43.6 per cent share of the vote with a turnout of 67.3 per cent.
It was just 1 per cent up on the last election, with the real difference affecting Labour who lost almost 8 per cent of the overall share of votes, falling to just 32.2 per cent.
The Liberal Democrats had the biggest increase in vote share, rising by more than 4 per cent to 11.5 per cent, although the party ultimately lost one seat.
9:50am: UK stocks surge on back of Tory victory
The UK stock market has soared this morning following a night in which the Conservatives secured a considerable majority.
It has seen banks, retailers and housebuilders all rally with an end to the uncertainty and stalemate that had engulfed British politics.
The FTSE 100 index climbed over 1.83 per cent in morning trading, but the blue chip index was held back slightly by a strong sterling.
The FTSE 250, however, leapt as much as 4..4 per cent in morning trading as UK stocks rallied. The index is on course for its biggest one-day rise since 2010.
9:25am: Who are the big MP casualties?
A general election always comes with a risk of big names losing their seats in the House of Commons and for a number of MPs this became a reality over night.
As Boris Johnson's Tories claimed an overwhelming majority, winning London seats such as Kensington and Golders Green as well as eradicating Labour's northern stronghold seats, there were a number of high-profile MPs ousted from their constituencies.
From Jo Swinson to Zac Goldsmith, City A.M. has compiled a list of the biggest casualties from this year's election and how they lost their seats on a dramatic night.
8:50am: Trump says UK are free to strike 'massive' trade deal with US
Donald Trump wasted no time in congratulating Boris Johnson on his election win with an early morning tweet.
The US President took to the website to congratulate the Prime Minister on a "great win".
He tweeted: "Britain and the United States will now be free to strike a massive new Trade Deal after BREXIT.
"This deal has the potential to be far bigger and more lucrative than any deal that could be made with the EU."
7.23am: Boris Johnson hails 'new dawn' and vows to get Brexit done
Prime Minister Boris Johnson today hailed his huge General Election victory and promised to deliver Brexit by 31 January "no ifs, no buts, no maybes".
In a speech to Tory loyalists at Conservative party HQ, he said: "We pulled it off didn't we?" he asked. "A new dawn rises on a new day and on a new government.
"I of course want to congratulate absolutely everybody involved in securing the biggest Tory majority since the 1980s."
"With this mandate and this majority we will at last be able to do what?" Johnson added. The audience chanted back: "Get Brexit done!"
Johnson praised traditional Labour supporters who backed the Tories in previous red strongholds.
He said: "You my only have lent us your vote, your hand may have quivered over the ballot paper before you put your cross in the Conservative box and yo may intend to return to Labour next time round and if that is the case I am humbled that you have put your trust in me and put your trust in us and I and we will never take your support for granted."
"I will make it my mission to work nigh and day flat out to prove you right in voting for me this time and to earn your support for the future," Johnson added.
He also voiced Conservative support for the NHS and vowed to deliver Brexit by 31 January, criticising Labour's calls for a second referendum.
"Getting Brexit done is now the irresitable, inarguable decision of the British people," the Prime Minister said.
"This puts an end to all those miserable threats of a second referendum. I say respectfully to our stentorian friend in the blue 12 star hat that's it, time to put a stop in the megaphone and give everybody some peace."

6.29am: Ed Davey steps in as acting Lib Dems leader
Sir Ed Davey has stepped in as acting Liberal Democrat leader along with Baroness Sal Brinton after Jo Swinson lost her seat on election night.
The pair will take the reins at the top of the party, which suffered an upset in the General Election at the hands of the Tories.
In a joint statement they said a leadership election will decide the next Liberal Democrats leader in the new year.
"The Liberal Democrats have this morning confirmed that Ed Davey MP and Baroness Sal Brinton will become the joint acting leaders of the Liberal Democrats," the party said.
"A leadership election will take place in the new year."
Baroness Brinton, president of the Liberal Democrats, added: "I want to thank Jo Swinson for her honest and fearless leadership of the Liberal Democrats."
Swinson called the election result "hugely disappointing", adding: "I am proud that in this campaign, the Liberal Democrats have stood up for openness, generosity and hope. We were honest about what we believe in and what we were trying to achieve.
"This is clearly a setback for liberal values. But there are millions of people across the country who believe in them. By coming together to fight for them, we can create a positive future."

5.26am Gauke gone
Another of the Tory rebels has been kicked out as former cabinet minister David Gauke has lost his bid to win back his South West Hertfordshire.
Gauke, who was running as an independent, won just half the seats of Conservative candidate Gagan Mohindra.
Gauke won 15,919 votes compared to Mohindra's 30,327.
Gauke was running as an independent after having the Conservative whip removed for siding with opposition parties to block a no-deal Brexit.
5.18am Boris Johnson wins his majority to 'get Brexit done'
The Tories have officially won a parliamentary majority and sit on 334 seats.
So far it appears that Johnson's message of "Get Brexit Done" has cut through to voters across the UK, with dozens of red seats turning blue – even in historical Labour strongholds.
Read more: Boris Johnson's Conservatives win general election majority
Labour are on track to win just 199 seats.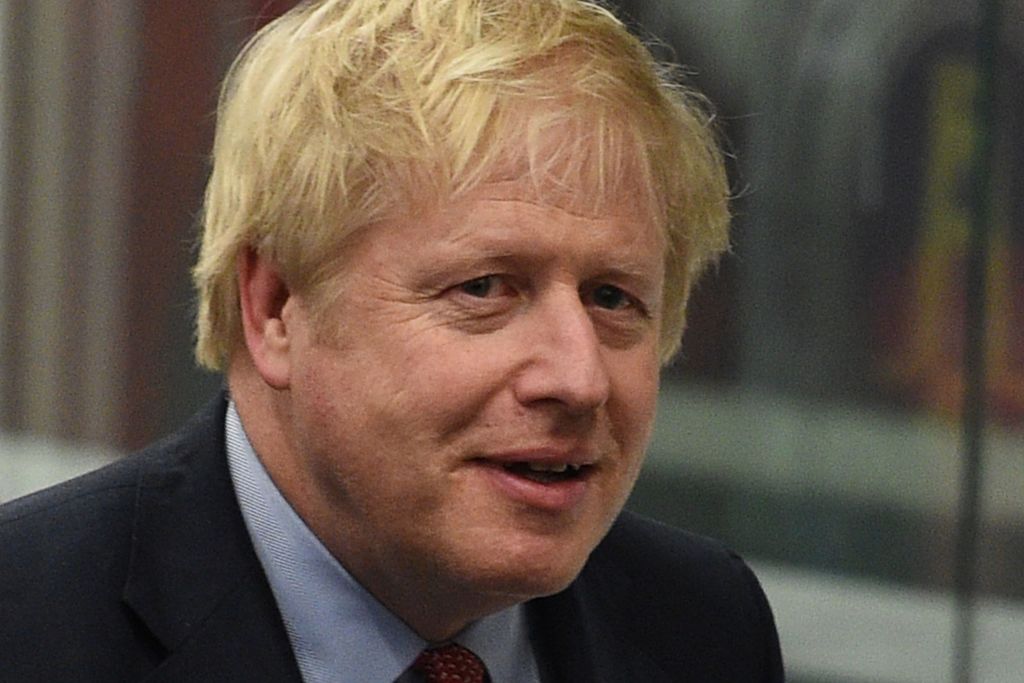 The Prime Minister hailed the results as a "powerful mandate" as voters returned him to his seat of Uxbridge."At this stage it does look as though this one-nation Conservative government has been given a powerful new mandate, to get Brexit done and not just to get Brexit done but to unite this country and to take it forward," he said.
"I think this will turn out to be a historic election that gives us now, in this new government, the chance to respect the democratic will of the British people, to change this country for the better and to unleash the potential of the entire people of this country."
"That is what we will now do, and if we are lucky enough to be returned as the exit poll seems to suggest then that work will begin … today."
Meanwhile US President Donald Trump tweeted: "Looking like a big win for Boris in the U.K.!"
5.13am David Miliband takes aim at Corbyn
David Miliband says Corbynism to blame for Labour lossesDavid Miliband has blasted Jeremy Corbyn's Labour party for failing to provide a proper alternative to the Conservatives.
The former Labour bigwig, who quit British politics after his brother, Ed Miliband, took the party into the 2015 General Election, took to Twitter to lambast Corbyn's approach.
"Betrayal is the cry of the Left against Labour in govt," he tweeted.
"Now we have seen the truth: Betrayal is when an in-credible, sectarian Labour opposition fails to provide a viable alternative to a distrusted Tory party. They get rumbled. The Tories win. The country loses."
5.02am Luciana Berger falls short in Finchley and Golders Green
The Conservatives' Mike Freer has held the London seat of Finchley and Golders Green, defeating Liberal Democrat candidate Luciana Berger.
The 10pm exit poll predicted Berger would pick up the seat, however the former Labour MP has fallen short.
Freer won comfortably in the end, polling 24,612 votes and Berger finished on 17,600.
The result is another blow to the Liberal Democrats in London, after fellow defectors Sam Gyimah and Chuka Umunna also failed to win their seats.
4.56am Bassetlaw votes Tory for first time since 1910
Leave-voting Nottinghamshire constituency Bassetlaw has emphatically voted for the Conservatives for the first time since before World War I.
In what's being described as the largest swing in England, Tory candidate Brendan Clarke-Smith won the seat by 14,000 votes. The party lost the seat by 8,800 votes in 2017.
The seat was previously held by longtime Labour MP John Mann, who stepped down at the election.
Mann, who now sits in the Lords as a Labour peer, became the latest Labour figure to take aim at Corbyn's direction of the party.
Speaking to the BBC, he said: "Don't underestimate the toxicity of Jeremy Corbyn and the cult around him."
4.42am Dominic Grieve loses Beaconsfield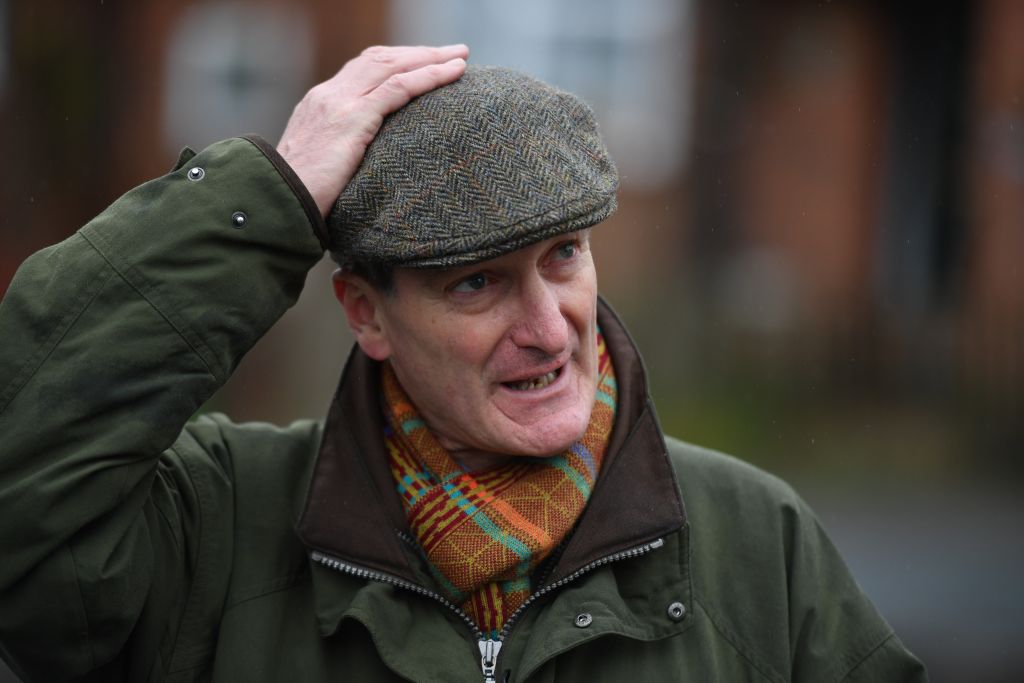 Former Tory attorney general Dominic Grieve has lost his seat in Beaconsfield, after standing as an independent.
Grieve, who had the Conservative whip withdrawn this year, picked up 16,000 votes compared to Tory candidate Joy Morrissey on 32,477.
The arch-remainer lost the Tory whip after voting with opposition parties to block any chance of a no-deal Brexit.
4.27am Latest seat count
As results continue to stream in we can update you on the confirmed count for each party.
Conservatives – 262
Labour – 173
SNP – 41
Lib Dems – 7
Green – 1
4.20am Kensington upset: Labour MP Emma Dent Coad loses seat
Labour MP Emma Dent Coad has lost in Kensington, despite the BBC, ITV and Sky exit poll predicting her to win back her seat.
The margin was very tight – just 150 votes.
Conservative candidate Felicity Buchan Gorg won with 16,768 seats, compared to Dent Coad's 16,618 and Lib Dem Sam Gyimah came a distant third on 9,312.
The race became embroiled in drama after Gyimah, a former Conservative cabinet minister, accused Dent Coad of being partly culpable for the Grenfell Tower fire.
Gyimah said the Labour candidate was on the Kensington council that allowed flammable cladding on the building.
Dent Coad denied the claim and referred him to the police for breaking electoral laws.
It appears that Gyimah's run as a Liberal Democrat has split the Remainer vote and handed the seat to the Conservatives.
Birmginham Northfield has also changed from Labour to Tory for the first time since 1987.
4.15am SNP's commanding night in Scotland has increased calls for a second Scottish independence referendum by party leaders.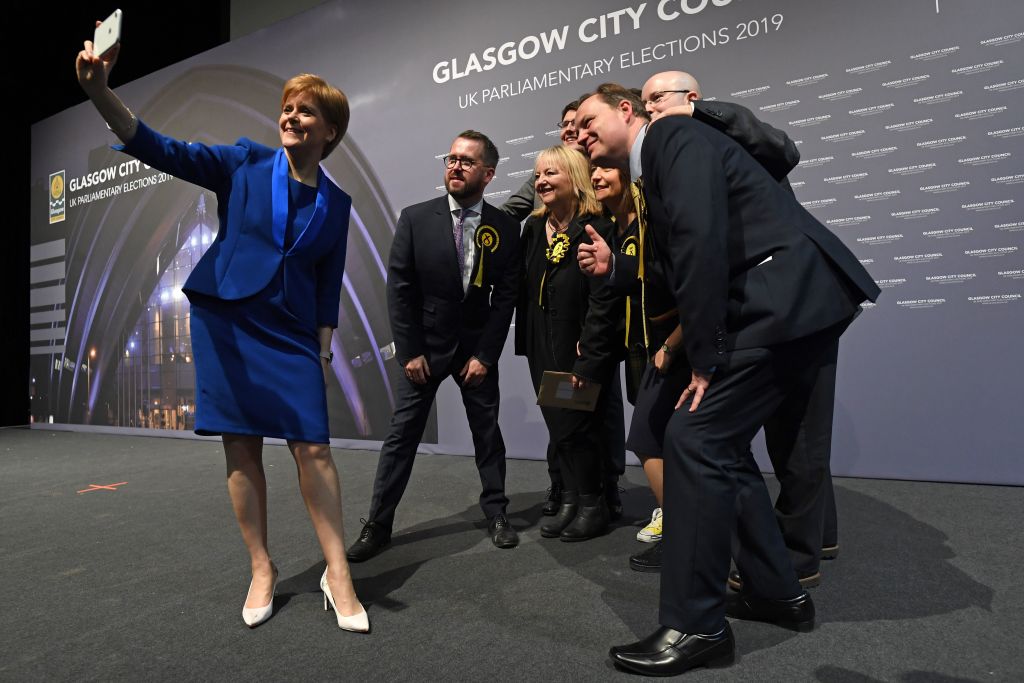 Speaking to the BBC, SNP leader Nicola Sturgeon said: "There is no doubt there is a mandate, I have a mandate to offer that choice.
"Boris Johnson has no right to take Scotland out of the EU and to block the Scottish people from deciding their own future."
4.30am An updated exit poll by ITV now predicts the Tories on 361 seats, Labour up to 199, the SNP on 53 and the Liberal Democrats on 13.
Predictions have gotten slightly better for Labour, after the 10pm poll had the party winning a paltry 191 votes.
However, the improvement to 199 still would be the party's worst result since 1935.
3.55am Betfair has unveiled new odds for the next Labour leader and timing for Corbyn's official exit.
Betfair Exchange – Exit Dates – Jeremy Corbyn
December 2019 – 1/3
Jan 2020 – Mar 2020 – 3/1
Apr 202 – Jun 2020 – 14/2
July 2020 or Later – 10/1

Betfair Exchange – Next Labour Leader
Keir Starmer – 13/5
Rebecca Long-Bailey – 9/2
Angela Rayner – 8/1
Emily Thornberry – 12/1
Yvette Cooper – 15/1
3.47am Laura Pidcock, previously a fancied Labour leadership candidate, has lost her North West Durham seat.
And there falls another brick in Labour's nothern red wall.
3.44am Jo Swinson has lost her seat by less than 150 votes!
The Liberal Democrat leader has been pipped by the SNP in East Dunbartonshire.
It is a stunning fall from grace for Swinson who was saying she could be prime minister at the start of the campaign.
"Some will be celebrating the wave of nationalism sweeping both sides of the border," she said.
"These are significant results of the future of our country.
"Let me say now for millions of people in our country these results will bring dread and dismay, and people are looking for hope."
3.39am Boris Johnson has retained his Uxbridge and South Ruislip seat.
The PM increased his vote share, despite an active campaign by Momentum to unseat him.
Unit this country and take it forward and focus on the priorities of the british people.
He told the crowd: "It is an absolute privlege to do this job and work for you.
"I want to thank the people of this country for turning out and voting in a December election."
3.34am Constituency results are coming hard and fast now as Maidenhead, Clacton and Guildford have all come in for the Tories.
Don Valley in South Yorkshire has voted Conservative for the first ever time.
3:25am Jeremy Corbyn has quit as leader of the Labour party, after a dismal performance at the polls. Although he kept his Islington North seat, Corbyn said he would "not lead the party in any future election campaign" but says he will stay on to lead the party "during period of reflection"
3.19pm Emily Thornberry has retained her seat of Islington South and Finsbury, while also making an apparent early play at the leadership.
Thornberry evoked former Labour leader Neil Kinnock in her speech, who took over from Michael Foot after the disastrous 1983 election result for Labour.
"I was thinking back to the words of Neil Kinnock of the eve of that election warning ordinary, the young, the ill and the old what would happen to them if Thatcher would win," she said.
"We need to sound all the same warnings tonight."
3:17am A fight broke out at John McDonnell's count in West London. The shadow chancellor was called "terrorist" and "liar" before the person was taken away.
3:13am Environment minister Zac Goldsmith has lost his seat in Richmond Park. Although it was widely expected, it's still surprising – not least because the Lib Dems have failed everywhere else.
Not least in Esher and Walton, where Dominic Raab has managed to deflect the LD attack that was backed by Tory grandee Michael Heseltine.
2:59am Nigel Dodds, the Westminster leader for the DUP, has lost his Belfast North seat to Sinn Fein.
2:56am Cities of London has stayed Conservatives – despite the exit poll suggesting it would swing to Labour.
In fact, Labour came third overall, with Lib Dem candidate Chukua Umunna coming second.
2:40am Redcar has gone to the Tories – a huge upset for Labour.
2:39am Conservatives have gained 12 seats from Labour, having snared target seat Scunthorpe.
2:33am A couple of London seats have declared – there are no movements, but they were both heavily targeted so are still interesting, particularly Iain Duncan Smith's seat of Chingford and Wood Green. The former party leader had been under attack from Momentum activists – but he has clung on.
Battersea, which is where Labour launched its campaign, was also a hold with Marsha de Cordova increasing her majority despite a Tory assault. Walthamstow, where Labour's Stella Creasy had been under attack by anti-abortionists, has also stayed red.
Creasy brought her new born baby to the count – and yes there are pictures.
1:55am We have seen our first swing to Labour – and yes it's come in London. Justine Greening's old seat of Putney has gone to Labour candidate Fleur Anderson. The full tally is below
Just before this was announced, Wrexham, traditionally a Labour stronghold, has swung to the Tories.
1:35am Peterborough has swung back to the Tories – after a 14 year hiatus.
The current count tally is as follows
Conservative 13
Labour 18
SNP 1
All other parties, including the Liberal Democrats, have failed to get a seat yet
1:29am Labour's Jenny Chapman has lost her seat in Darlington, with the Conservatives' Peter Gibson winning another key seat.
1:26am Labour has lost Workington, one of the most totemic seats of this election.
The count came in just as it was revealed that Labour party chairman Ian Lavery clung onto his seat after a recount, but the majority has fallen from around 10,000 to just over 800.
1:08am It is looking likely that the Tories will gain their totemic seat of Bishop Auckland, which would be a huge victory on any normal night. But rumours are circulating of an even bigger one – Redcar.
12:36am It's going to be a long night, so here's a video of Count Binface and Lord Buckethead waiting for the count in Boris Johnson's constituency of Uxbridge
12:22am Michael Gove is telling Sky that all of Brexit can be done and dusted this year.
Michel is a tough negotiator… but when Boris Johnson was negotiating the WA people said he can't change a word of it… but the Prime MInister suceeded in doing that, and getting rid of the backstop
It's important for us to recognise that there is a lot of work to be done, but we can do it and we must do it as quickly as possible
12:15am Results from Houghton and Sunderland South show a nearly 11 per cent swing from Labour to Conservative, turning the seat into a Labour marginal of 3,115.
12am – At midnight what do we know? Well, the country appears to have backed Boris Johnson's pledge to get Brexit done by handing him a majority of 86 – the best Conservative result since Thatcher – and Labour's worst showing since 1935.
The first big upset has been a Conservative swing in Blyth Valley, but plenty of others are expected – not least in London, where Tory seats such as Putney and even Cities of London & Westminster could go red.
However, if Boris Johnson returns to the Commons with even close to 368 Conservative MPs things are going to be radically shaken up – and you can expect him to move fast. The Withdrawal Agreement could even be brought back this side of Christmas.
11:36pm The first historic move of the night has just come in the former mining town of Blyth Valley, where the Tories' Ian Levy ousted Labour after incumbent Ronnie Campbell stood down.
11:06pm John McDonnell giving a "wait and see" answer about whether Jeremy Corbyn will stay in place come the morning "and then appropriate decisions will be made, I'm sure"
He adds:
I am not standing for leader of Labour party, either as temporary or as a permanent… I am hoping the seat share will not be as dramatically bad as the poll
10:48pm Tory sources are playing down the suggestion that Labour will win Cities of London and Westminster, and according to the exit poll breakdown it is "too close to call". That seat was one of our ones to watch – and a result is due at 3am.
Other London seats paint a very interesting picture. Kensington and Battersea are set to remain Labour, while Dominic Raab looks to have fended off a Lib Dem assault in Esher & Walton. In north London, Chingford – which was being heavily targeted – is likely to stay with Iain Duncan Smith. If you want to read his thoughts on why "champagne socialists" weren't going to knock him off, click here.
Chelsea, where Greg Hands is the incumbent, also looks likely to stay Tory but Wimbledon, where colleague Stephen Hammond is fighting, is too close to call. Finchley, which is being contested by Luciana Berger, is the same.
Meanwhile in East Dunbartonshire, Liberal Democrat leader Jo Swinson is staring down the barrel of losing her seat.
What to expect when you're expecting an election?
10:32pm Although Boris Johnson will now be able to not only push through the kind of Brexit he wants, but pretty much shape the future of the country on all fronts, the rise of the SNP north of the border will present a certain headache for him.
Michael Gove has told ITV he doesn't believe that's the case – arguing that Scottish seats could yet declare differently. But on the predicted Tory win, he's rather more emphatic.
Jeremy Corbyn's leadership of the Labour party has proved an impediment to moving this country forward and to allow the Labour party to heal and to rebuild.
10:22pm The exit poll is calling Cities of London and Westminster for Labour – which considering the party is on course for its worst election since 1935 is, frankly, incredible.
The constituency is – as polling guru John Curtice told City A.M. recently – "sui generis". But it was always viewed as a two-horse race between Lib Dem Chuka Umunna and Tory Nickie Aiken.
Here's a couple of stories we have run about the Labour candidate Gordon Nardell during the campaign to familiarise yourself with him.
Labour's Two Cities candidate Nardell in parachute row
10:20pm A Labour spokesman has texted to say it's "too early to call the result".
"We, of course, knew this was going to be a challenging election with Brexit at the forefront of many people's minds and our country increasingly polarised. But Labour has changed the debate in British politics."
I've received rather more succinct messages from Tory sources – one says they are "over the moon". Another simply says: "Fucking yes yes yes".
10:13pm Labour frontbencher Barry Gardiner tells Sky News the exit poll, if accurate, would be "devastating result for us, not just for us… this is about all the people who were really needing a Labour victory to really improve their lives".
He seems to be blaming it on the fact that the Tories focused on Brexit, and that if it had been a "normal election" all the issues that Labour campaigned on would have mattered more. He says it's "deeply depressing".
10:10pm Conservative party chairman James Cleverly is stressing that polls don't always get it right, although says "maths is maths".
10:07pm Commentators have dropped their jaws off the floor and are analysing the exit poll.
If accurate, it would be Labour's worst showing since 1935, according to professor Philip Cowley. And it would make Boris Johnson the most successful Conservative leader since Margaret Thatcher.
It also means Johnson is likely to get whatever kind of trade deal he wants by the end of the year.
The pound is up 1.9 per cent now.
10:05pm The pound has jumped more than one per cent against the dollar on the back of the exit poll.
10pm Exit Poll Break: Conservatives on a huge majority of 368, Labour down to 191 seats, SNP on 55, Lib Dems down to 13, Green staying on one, nothing for Brexit Party. Plaid Cymru could lose a seat, taking it to three. "Others" – which includes the Tories' former coalition partners DUP – make up 22 seats.
That would give Boris Johnson an absolutely huge majority of 86 – meaning he can do what he likes with Brexit, and pretty much anything else.
Of course, exit polls aren't always right – famously in 2015 it predicted that the Tories would be 10 seats short of a majority, but they went on to get a majority of 12.
9:48pm Tory sources are telling City A.M. they feel quietly optimistic, with one source forecasting a majority of 20. We will find out how close he is in just over 10 minutes.
9:30pm So, West London is looking interesting, with Labour campaigners apparently splitting the Remain vote and paving the way for Conservatives to hold on. But what about the rest of the country? Yesterday the Tories were feeling quietly confident about places like Bishop Auckland and Great Grimsby, but less so about Workington, home of the much-hyped Workington Man.
Canterbury could be a Labour hold in a county that is entirely Tory – after the Lib Dem implosion meant there was just one Remain candidate.
9:22pm Some rumours are currently circulating and it looks like Labour's efforts in Cities of London and Westminster might have cost Chuka Umunna his chance of coming back to work next week. Read our interview with the star politician here.
Same seems to be the case in Finchley, where his fellow ex-Labour colleague Luciana Berger was standing.
The result however is that the Tories are likely to retain both those seats, which will see one new face come to the Commons – Nickie Aiken. We interviewed her earlier in the campaign.
Here's a round-up of the last set of polls – which helpfully shows anything from a hung parliament to a solid Tory majority.
London seems to have been awash with Labour activists encouraging people to get to the polls today. Quite what that will do in places like Kensington remains to be seen – but here's how Felicity Buchan was trying to persuade people when we caught up last month.
Conversely, Labour might have lost Eltham and Dagenham, both of which have been under the spotlight because of Brexit.
9:08pm The exit poll will be published at 10pm – before then we will be trying to make sense of one of the messiest elections in recent memory – and let's face it, there have been a few.
9:01pm Good evening, and welcome to City A.M.'s election night special live blog. If you haven't voted you've got just under an hour to get it done (to borrow a phrase). I'll be here throughout the night, with help from colleagues (who might be prodding me awake at certain points).
I've got plenty of caffeinated drinks, chocolate and bread sticks to keep me going throughout the night – whatever the results bring.