Drive to Survive review: Is it time Formula 1 docu-series sees red flag?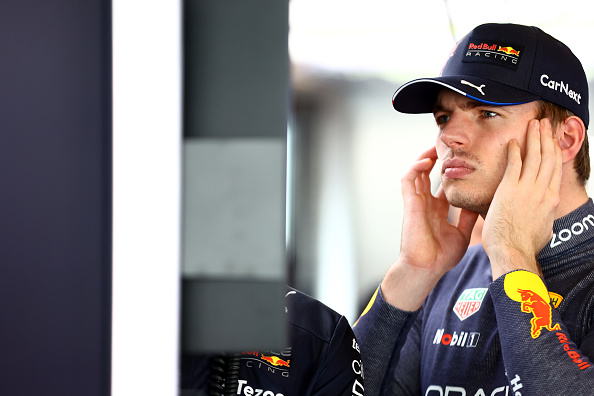 In years gone by, Drive to Survive, Formula 1's fly-on-the-wall series, was added to Netflix viewers' watchlists weeks if not months before hitting the streaming platform.
But a preview of this series, which is released worldwide on Friday, raises the question as to whether it is worth bothering tuning in this year at all.
It is still the best sport docu-series on Netflix, ahead of the likes of Full Swing and Break Point, but its relevance is diminishing. Does it do enough to earn the attention it gets anymore? That is questionable.
Drive round the bend…
The fifth season of the smash hit show following Formula 1, its 10 teams and 20 drivers has turbo-charged the appeal of motor racing and changed the way that other sports approach media marketing.
Professional sports stars have spoken of their new-found interest in F1 thanks to the series and bigwigs in other sports have pointed to Drive to Survive as an example of what can be done to attract new fans.
And they're right. The series has captivated new audiences, enhanced the viewing for traditional followers, and grown way beyond the parameters of sport.
But has it run its course? Well, as with any of these series, it depends on what is being filmed.
Season five covers the likes of Ferrari's recent return to prominence, as well as their drop in standards across the 2022 season. It sees Mick Schumacher trying to live up to his father's impossibly high standards and a driver fallout at the Alpine team.
There's drama, there's content – that's for sure. But as it was in seasons one through three, as well as season five, the title battle is boring and mundane. There's no overwhelming desire to tune in because the drama is predictable.
Last year's season, based on the 2021 calendar, was a must-watch because it was always going to address the Lewis Hamilton-Max Verstappen debacle in Abu Dhabi.
…and up the wall
And while it did, it didn't give fans anything they didn't already know. Fans were desperate to see the meetings in dark rooms of the United Arab Emirates, the fall from grace of ex-race chief Michael Masi and the outrage from Mercedes. It just did not come.
Drive to Survive is at risk of picking an entirely new market over its traditional audience, which is fine. But the growth of the show must outweigh the losses in fans who have followed the sport for years.
It has become a trend-setter, a series many have looked to for inspiration – we are seeing the Six Nations working with Netflix across this year's Guinness Six Nations – but there's a feeling that Drive to Survive has potentially run its time in the current format.
At the beginning teams were cautious, worried about how their reputations would be affected. But now, knowing the guaranteed success the series brings, teams can be reserved and hold back.
Season five follows a number of exciting storylines, sure, but there's a sense of 'been there, done that' with Drive to Survive.
It's watchable, but it's not exactly memorable – despite the occasional lovely moment between drivers.
The safety car has come out on the best sporting docu-series for years and Netflix may consider waving the red flag should the content continue to plateau.