Dazn hits back at MP plans to close free-to-air sport loophole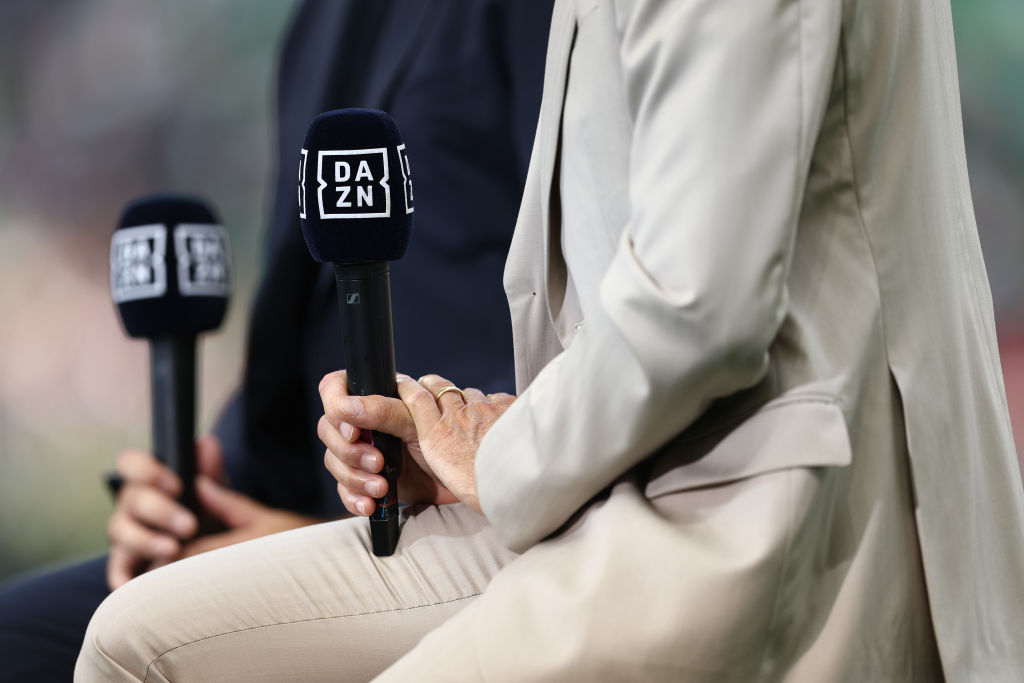 Calls from politicians to stop streaming platforms from bidding to show major sporting events have been slammed as "very narrow-minded and anti-competitive". 
Sports streaming giant Dazn, best known for showing high-profile boxing matches, has hit out at recent recommendations by a group of MPs to stop streaming platforms from bidding for "crown jewel" sporting events. 
Crown jewel events are normally partly, or fully, broadcast on terrestrial television channels, such as the BBC and ITV, and include the likes of the Fifa World Cup, the Olympics and the Grand National. 
Dazn's fighting talk
Streaming giants are currently free to bid for such events, but MPs on the Department of Culture, Media and Sport (DCMS) committee want rules inserted into the draft Media Bill that would prohibit the likes of Dazn, Amazon Prime and Netflix from bidding.
They are concerned that the bill as it stands "allows an unregulated streaming service to buy the rights for a listed event and put them behind a paywall", potentially denying TV licence payers access to live sport, and have called for this "loophole" to be closed.
But a spokesperson for Dazn told City A.M.: "It is very narrow-minded and anti-competitive to preclude streaming services like Dazn, who do offer free-to-view experiences, from showing crown jewel events.
"Streaming platforms offer an enhanced viewing experience with greater functionality and improved accessibility when compared to linear TV channels and should absolutely have the right to bid for crown jewel events."
Expansion
Streaming platforms are gradually starting to expand into showing live sports.
Amazon Prime, for example, now broadcasts international rugby matches while Dazn is continually adding to its domestic and international portfolio of sports offerings.
Next year's Olympic Games will be primarily broadcast on Discovery+ and Eurosport, but live coverage and highlights will also be available on the BBC.
In response to the DCMS committee report, a government spokesperson said: "The upcoming Media Bill will maximise the potential of the UK's public service broadcasters, ensuring they can compete fairly against global streaming giants and continue providing viewers with great British shows for years to come.
"We welcome the Committee's positive report and will consider their recommendations."