Tottenham Hotspur sign 15-year partnership with Formula 1, strengthening US links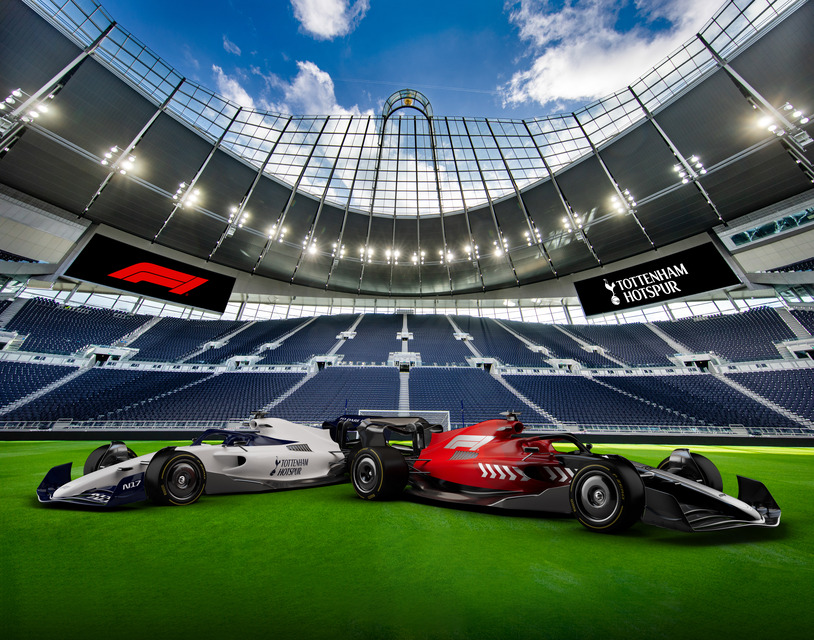 Formula 1 and Tottenham Hotspur chiefs are building an electric karting track under the Premier League club's stadium as part of a new long-term partnership.
The facility, due to open this summer, will be London's longest indoor track and the first electric karting circuit in the world to be housed in a sports stadium.
Tottenham's latest tie-up with a major American sports organisation, following its 10-year agreement with the NFL, is likely to fuel speculation about a possible US takeover of the club.
The track will be part of a licensed F1 experience featuring interactive activities and food and drinks and will be open to the public seven days a week, with plans for special access to be provided to local residents.
It is hoped that it will stage national karting championships and be the centrepiece in a 15-year alliance between F1 and Spurs which will also include educational and diversity initiatives.
"As we continue to grow our sport, partnering with world renowned brands like Tottenham Hotspur allows us to take Formula 1 and motorsport to new and more diverse audiences," said F1 president and CEO Stefano Domenicali.
"The karting experience will be a destination and place that families, friends, and aspiring drivers from all over the world will want to visit and enjoy, engaging new audiences and offering an accessible entry point to the world of motorsport.
"Our two brands have a shared vision to create life-changing career opportunities, promote diversity and inclusion, such as through the recently announced F1 Academy, and driving environmental sustainability – our innovative partnership will bring all of this to life."
The move continues Tottenham's staging of other sports at their £1bn home, following its deal to stage annual NFL games, hosting of world championship boxing fights and Premiership rugby union.
And the tie up with F1, owned by US company Liberty Media, is only likely to increase takeover interest in the north London club from would-be buyers across the Atlantic. Last week it was reported that MSP Sports Capital could make a £3bn bid.
"Since building this stadium our ambition has always been to see how far we can push the boundaries in delivering world-class experiences that will attract people from around the world all year round," said Tottenham chairman Daniel Levy.
"We have been able to bring the biggest names in sport and entertainment to London N17. We are extremely excited about what this long-term partnership with F1 will bring for our global, national, and local communities."