Del Potro out to spring a surprise at the O2 Arena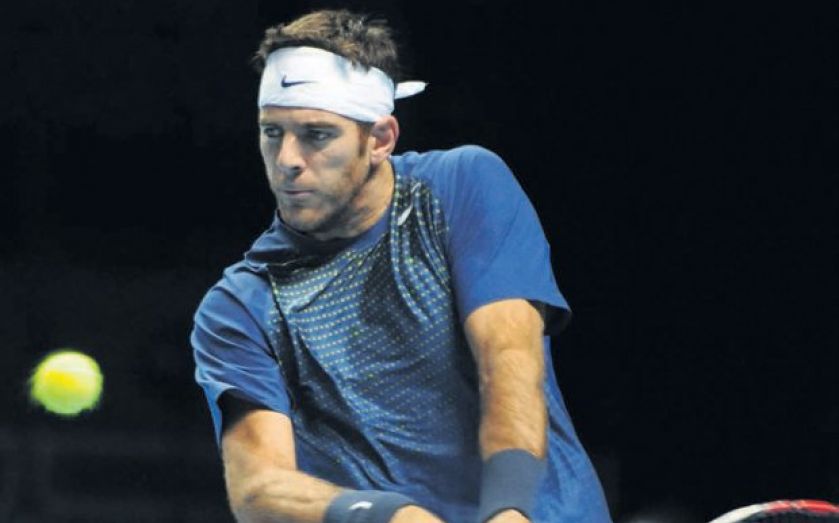 FORMER US Open champion Juan Martin del Potro hopes a fearless approach to the remainder of the ATP World Tour Finals group stage in London can ensure his progress to Sunday's semi-finals.
The Argentine made a winning start at the O2 Arena, defeating France's Richard Gasquet 6-7, 6-3,
7-5 in two hours 23 minutes last night.
Former world No1's Novak Djokovic and Roger Federer – who meet today – have been drawn in the same group.
And with only the top two able to advance to the last four Del Potro will play as though he has nothing to lose.
"I've played against them [Djokovic and Federer] in London before and had fantastic battles," said the world No5.
"Hopefully I can beat them but it will be really tough for me. But I have nothing to lose against them and will try to play my best tennis.
"I'm so happy to have qualified. I have fantastic memories from Wimbledon and the Olympics and always play well in London. This tournament means a lot to me."
Earlier in the day, Tour finals debutant Stanislas Wawrinka beat Tomas Berdych of the Czech Republic 6-3, 6-7, 6-3.
An impressive display of serving helped the Swiss take the opening set. But Berdych ruthlessly capitalised on Wawrinka's errors in the second set tie-break to win 7-0 and level the match.
But Wawrinka broke in the third, snapping up a break point chance after a Berdych double fault, before serving out the match.
"It was a dream come true to win on my debut here," said Wawrinka.
"I have watched many times on TV and now I was here on court.
"I'm happy to get the win. It's never easy on your first time here but I'm happy with the way I played.
"I know how I can play and now I'll get ready for the next one."