Chelsea and Arsenal overtake Man Utd as top producers of Premier League players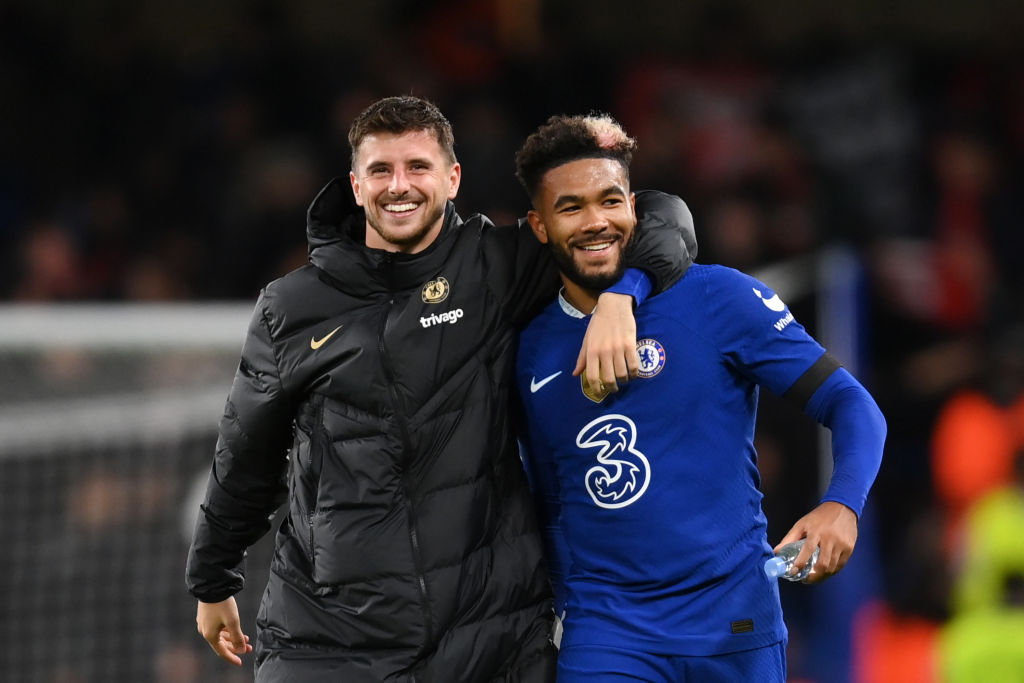 Chelsea and Arsenal were the leading producers of Premier League players in the 2022-23 season, according to a new study.
The two clubs' academy products each racked up just over 21,000 minutes of playing time but remarkably were separated by just 37 seconds, with Chelsea edging top spot.
Manchester United – leaders in every previous edition of the academy study, most recently after the 2018-19 season – drop to fourth place.
The data, compiled by the PA news agency, includes minutes and seconds played by each player in every match, including stoppage time. The total of 21,031 minutes and 44 seconds for Chelsea graduates put them fractionally ahead of their Arsenal counterparts' 21,031 minutes, seven seconds.
Chelsea graduates included Reece James, Trevoh Chalobah and Mason Mount, who has since left to join United.
United have been overtaken by rivals Manchester City, whose total of almost 19,458 minutes is over 1,500 behind the leading pair.
United gave playing time to five products of their own academy – Marcus Rashford, Scott McTominay, Alejandro Garnacho, Anthony Elanga and Kobbie Mainoo – and saw their graduates manage just under 18,533 minutes.
Relegated Southampton completed the top five with almost 16,570 minutes.
Mark Robinson, Chelsea's development squad head coach, told the Athletic: "If the trophies come, that's great. But it's more about 'who is the next one we can produce for the first team?'.
"It's also given the other lads an incentive — the ones who have trained with the first team but haven't played yet, plus the ones who haven't had the opportunity. It drives them on, thinking 'am I going to be next?'."
Arsenal academy manager Per Mertesacker said: "It feels really positive. It sends a message that we need to be developing strong, young individuals who can cope with pressure. I like that, setting standards at the highest level.
"We have always been at the forefront of giving young players a chance. This is something that has been part of Arsenal DNA forever. You have to look at a 10-year cycle in the academy. I'm looking at the next three years thinking 'this is when the real work starts'."
PA