Arsenal exit transfer window with lowest spend for 11 years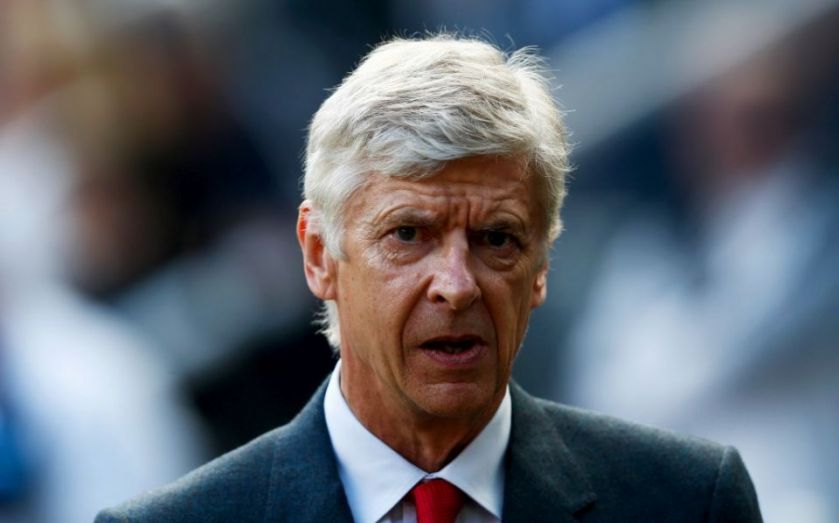 Arsenal have recorded their lowest summer spend for 12 seasons after failing to add to the signing of Petr Cech before the transfer window closed this evening.
Read more: Wenger at odds with Mourinho over spending
Fans hoping for new players were left disappointed after a quiet deadline day for the Gunners ended without Arsene Wenger improving his squad.
Wenger spent around £10m to make former Chelsea stopper Cech his first choice goalkeeper early in the window but did not increase that total despite Arsenal's sizable resources.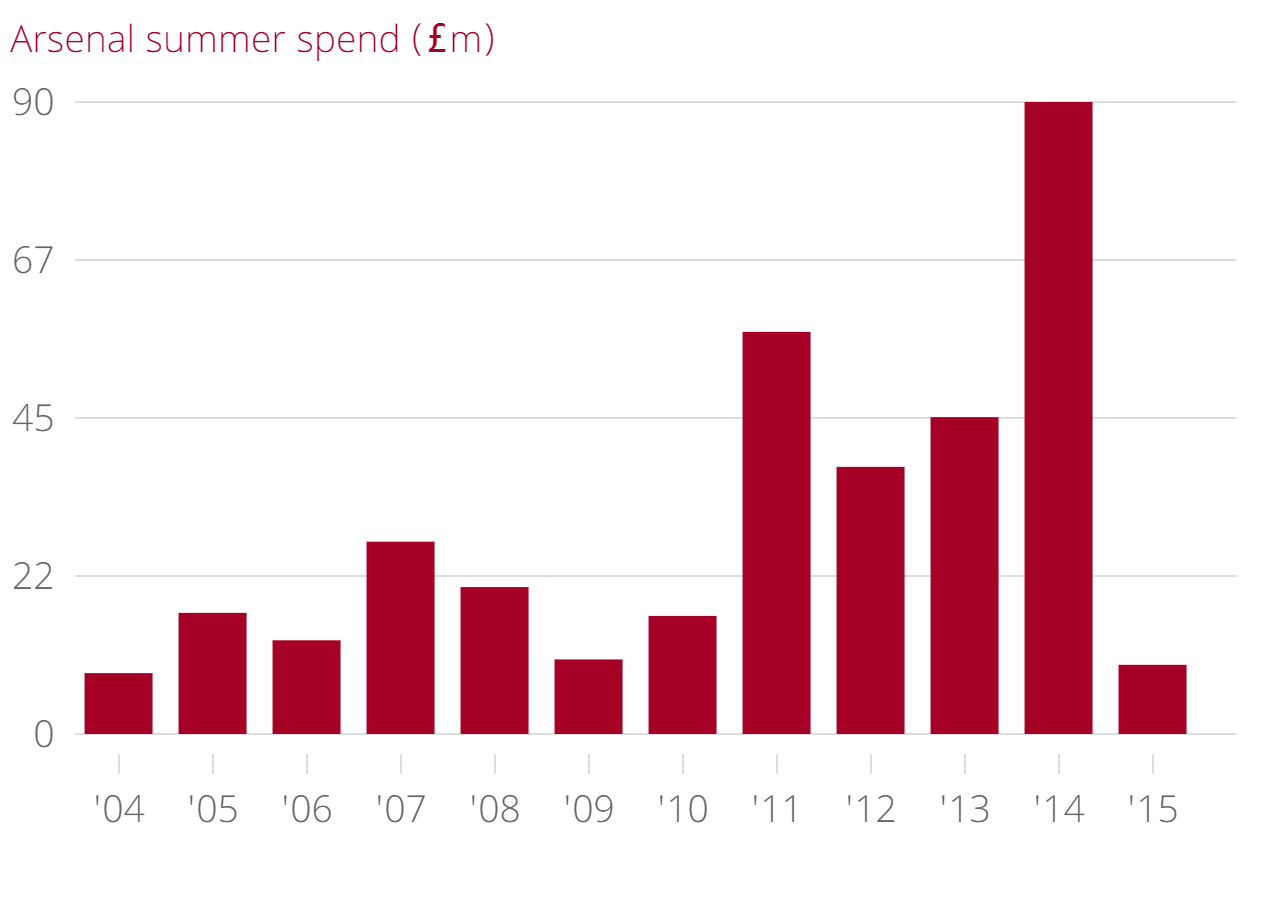 Arsenal were named the eighth richest football club in the world by Deloitte this year, and are one of just nine clubs to enjoy revenue in excess of €300m.
Club director Lord Harris said in July that Wenger had £200m to spend on "any player in the world" yet Arsenal exit the transfer window with their lowest summer spend since 2004 (when they spent £8.6m on Manuel Almunia, Robin van Persie and Arturo Lupoli) and as the only club in Europe's top five leagues not to sign an outfield player.
It makes a stark contrast to recent summers when the Emirates faithful were treated to big name arrivals such as Mesut Ozil and Alexis Sanchez.
Wenger had said he would make a move for an "exceptional player" – many fans had called for the club to chase Real Madrid striker Karim Benzema – but none appeared available before the deadline closed.
With the club having won back-to-back FA Cups in the past two seasons, many fans were hoping for the club to fund a serious title push this summer.
Tim Payton of the Arsenal Supporters' Trust said fans were "running out of patience with the transfer window" today. He told the BBC:
After too many years of coming third or fourth they [Arsenal] now have a squad not far off being title challengers. Two or three quality additions this summer would have set things up perfectly…Arsenal have for many years now not utilised all of their financial resources much to the frustration of fans who pay the highest ticket prices in the game.