Welsh legend Davies hopes teams open up to Netflix in Six Nations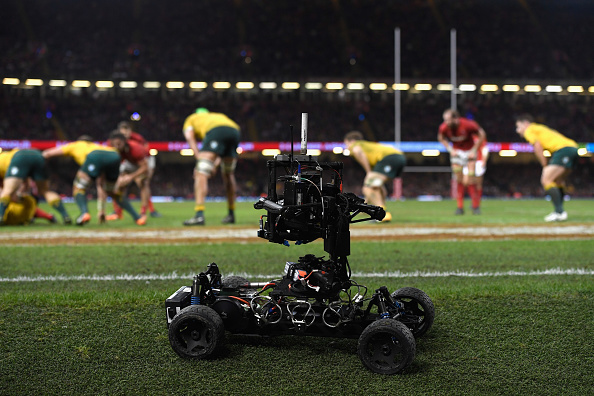 Welsh cross-code rugby legend Jonathan Davies believes the upcoming Six Nations documentary can be crucial in helping rugby get ahead of the curve.
The 37-cap back, known as Jiffy, has said Netflix's venture into the sport can be a good addition ahead of the Championship kicking off this weekend.
"I think it'd be interesting to see," Davies told City A.M. "Rugby sometimes has been a little bit behind the curve with allowing access – and sometimes to their detriment. Look at F1 and the popularity that it gets from Drive to Survive.
Davies: Their personalities have gone
"They've always sort of resisted this [saying] 'oh, you can't get a camera in the changing rooms' and all the players now are very press conscious. They don't say much though, their personalities have gone.
"It'll be interesting to see where Netflix comes in and what they offer differently – whether the players will be guarded or they will be able to talk freely will be a very, very interesting watch.
"So I hope that it enhances [the sport] and it shows people what happens and how intense it is and the pressure that coaches and players get. Anything to advance the sport and promote the sport I'm all behind."
City A.M. reported this week that there were still teething issues between some unions and producers over the level of access set to be granted.
Wales coach Warren Gatland has questioned the lack of editorial control available to unions, citing potential sensitivities in broadcasting what is said in the changing rooms.
"They [coaches] are used to it, they're always under the spotlight, so if they say something  they've got to take it on the chin," added Davies.
Editorial control
"That's what Netflix are paying them for. "They're [Netflix] so powerful now in the broadcasting world, they came in and said: 'if we come in, we will give you this amount of money but we want editorial control'.
"Hopefully the personalities of the players will come out but they have to be very careful of what they say."
This year's Six Nations is an unpredictable one: with Wales and England under new stewardship, France and Ireland seemingly well ahead and Italy and Scotland with their own challenges.
But Wales have faced a number of issues recently, including surrounding player contracts, the retention of their stars and, more recently, allegations of a toxic misogynistic culture.
"It's always difficult looking from the outside in, but at the moment the WRU seem to be at loggerheads with everyone in the regions and the players," said Davies, speaking last week before WRU Steve Phillips quit.
"As a broadcaster and a player, you focus on what you have to do and what you get paid for, so as players and Warren Gatland, you've got to put that aside at the moment and focus on the Six Nations, and playing as best as they can.
Issues
"There are a lot of issues in Welsh rugby and it's always feast or famine in Wales – we win a Grand Slam then sack the coach, or there's an issue with the regions, and then the WRU has allegations against them.
"There's always something to talk about but as a player all you can do is get on the field, do your job and forget about it. Hopefully the players can do their talking on the field."
Despite being a broadcaster, with his dulcet tones part of the Six Nations output for a number of years, Davies has taken the plunge – quite literally, since each day starts with an ice bath – into a corporate public speaking course.
"It's something I've wanted to do all the time, and I've done a lot of after dinner speaking and charity stuff," said Davies, who enrolled in the sessions with Bespoke Elite Speaker Training.
"I thought maybe it's time for my move into the corporate world, to talk about my experiences both personally and professionally and then on resilience and motivation.
"It's also to free my weekends, and if people want to listen to it, I have something to give back. The time is right to branch into something else."