Trevor Steven: The method in Chelsea's transfer madness – and why Todd Boehly is still taking a massive gamble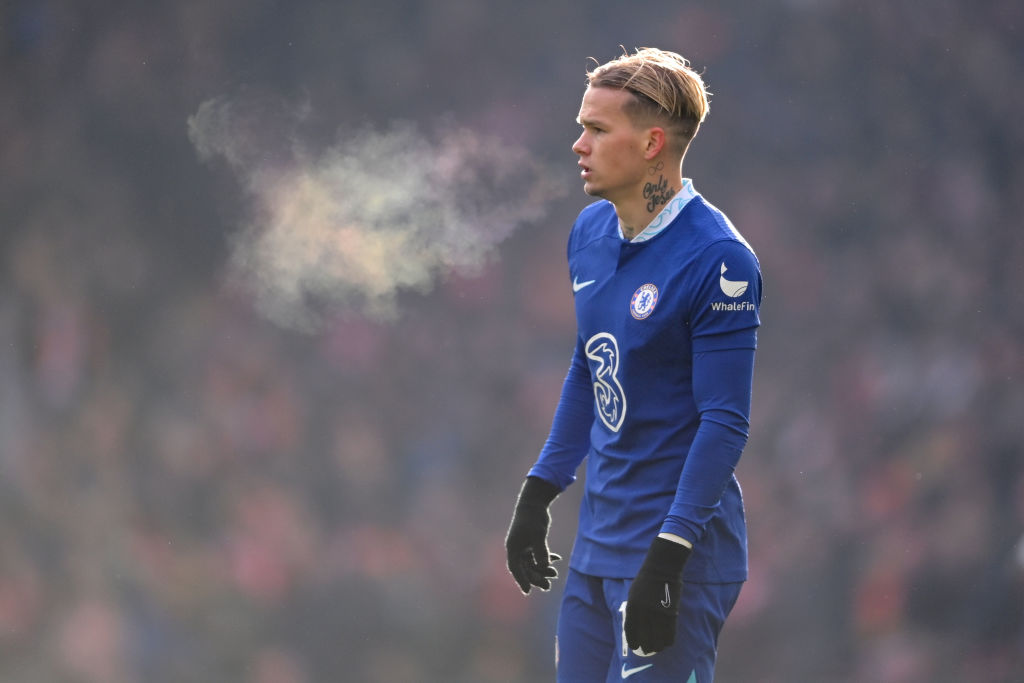 Chelsea's transfer strategy has been fascinating to watch since Todd Boehly's consortium bought the club from Roman Abramovich last year. 
From the outside, the signing of more than a dozen new players for an outlay of around half a billion pounds in transfer fees looks like a scattergun approach.
But I can't imagine for one moment that Boehly and his partners, who have a track record of success in US sport as well as business, have not thought this recruitment strategy through to the nth degree.
The question they will have asked themselves is: how do we get Chelsea back to the top of European football as quickly as possible?
And the answer they have arrived at is amassing the best squad possible. Manchester City have set the standard in recent years, with two world-class players in each position, and that is the way that the game is going.
That means that when a good player becomes available Chelsea go all out to get them. Mykhailo Mudryk, who they snatched from under the noses of Arsenal, is a prime example. For me, Mudryk is the pick of their signings; a truly exceptional player. 
But this is about the group, and acquiring the best players that they can on the longest contracts possible improves the Boehly group's chances of increasing the value of their asset. 
They are trying to concertina their spending into as short a period as possible, probably mindful that rule changes expected this summer may make it more difficult to spend as freely. These are experienced businessmen trying to make the most of current regulations.
It is out with the old as well as in with the new, though, and Chelsea have also moved on some players who are past their best or have been there too long. And the club will want to keep the pipeline of academy players running, as they also help the bottom line.
Clubs' strategies have changed since I was playing, when it was all about the first team. If you didn't make it, you were gone. Now there is scope to develop players, through loans or age-group football, and sell them on for pure profit.
There is method in the apparent madness at Stamford Bridge, then, but that doesn't change the fact that the overhaul is a gamble – a massive one – because it all rests on the players forming a good bond with the manager.
The better the squad, the more chance they have of success, and Graham Potter certainly can't claim that he hasn't been given a good enough group. They are good enough to be up there and challenging for the Premier League.
Can Potter get the chemistry right on the pitch? That remains to be seen, but he may need some time to get to know his new arrivals better. He may not be as familiar with some of them as we think because managing a Premier League team is so consuming.
Some of Chelsea's high-profile summer signings, like Raheem Sterling, Marc Cucurella and Pierre-Emerick Aubmeyang, haven't delivered yet, although they were brought in under Potter's predecessor Thomas Tuchel. Boehly had just arrived and it feels like a different club now.
Potter must have known this was going to be the club's strategy when he replaced Tuchel. Equally, the club must have felt he was suited to building a new team. He will not be immune to results-based judgements but will surely get this season to show what he can do.
Chelsea fans, meanwhile, must be excited by some of the talent coming in. They have been extremely fortunate to benefit from the unprecedented investment of first Abramovich and now Boehly's group.
Speaking as a football fan, I find it so detached from where the game has come from. But the Premier League is 100 per cent business nowadays and the gambles are too big for many people unless they are billionaires.
Trevor Steven is a former England footballer who played at two World Cups and two European Championships. @TrevorSteven63.