On the face of it, one year of experience in management is not enough to take on a challenge like Chelsea. But if one man can do it, it's Frank Lampard.
Chelsea were granted permission to speak with Lampard yesterday over their vacant manager's position. If I was the decision-maker I'd consider him to be the perfect candidate.
He would be joining the club with a set of circumstances that are ideal for an inexperienced manager and which will help buy him time.
Read more: Why Liverpool's Premier League preparations will be affected by the African Cup of Nations
They have just lost their talisman in Eden Hazard, who has joined Real Madrid, and are currently undergoing a transfer ban, although they are appealing it.
In isolation, last year's results were good, winning the Europa League and finishing third in the Premier League, but it was topsy-turvy throughout and the fans didn't enjoy the football or lack of communication from previous boss Maurizio Sarri.
Lampard will garner huge affection from the supporters and give them reason to be positive, despite some negativity in the background.
As a Chelsea legend he will come into a warm environment and that, combined with the scenario Chelsea find themselves in, means fans will be lenient with him.
Although he fell at the final hurdle in the Championship play-offs, I think Lampard had a great season at Derby, implementing his own style of play and demanding a high energy throughout the side.
He also got the best out of Derby's young players, including Chelsea loanee Mason Mount, something he will likely have to do again should he get the job.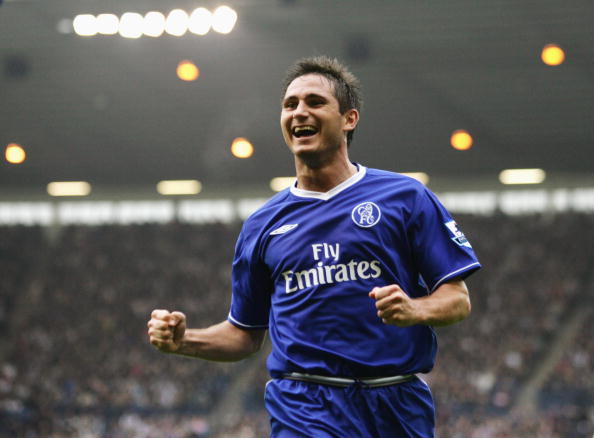 Being able to bring Chelsea's former academy manager Jody Morris back to Stamford Bridge with him as his assistant will be crucial in that department.
Together they have a vast knowledge of the Chelsea players, both young and senior, and getting the best out of what they have will be vital due to their inability for the time-being to spend any money.
I can't see a single negative with appointing Lampard. He is a mature individual who will not be surprised by the demands of the club and he knows how to win, having done it so regularly there for more than a decade.
As one of the club's legends, no one can say to him, "you don't know what it's like out there", because he's been there and done it.
Read more: England 3-0 Cameroon: Neville laments shameful behaviour of opponents
And what's more, he probably won't be that expensive. Don't get me wrong, he'll still be on a great salary, but it will likely be very dependent on results and how well he does come the end of the season.
Lampard won't command the same kind of salary as someone like Rafa Benitez would and he won't have loads of backroom staff he wants to bring with him, so I'd imagine a lot of the current team will stay in place.
There will probably even be players on more money than him, but he wouldn't even have that discussion. His only priority will be to lead the club he loves.