Together they have conquered all of Europe. Now it's time to take on Africa.
Liverpool's Mohamed Salah and Sadio Mane will both go in search of a maiden Africa Cup of Nations title over the coming weeks, but this time only one of them can come out on top.
Salah's Egypt, the hosts, kick off the tournament on Friday night against Zimbabwe, while Mane's Senegal face Tanzania on Sunday.
Read more: Why Qatar are competing at the Copa America
This is the first Africa Cup of Nations in history to be played during the summer after a number of players from European clubs boycotted the last bi-annual event, held during January and February 2017.
Another Liverpool player, Joel Matip, was one of the most prominent to opt against representing Cameroon that year, and he has elected not to play for them since after their football association sought to have him banned from playing for his club for the tournament's duration.
Subsequently, a decision was made to move the tournament to June and July, as well as extend it from 16 to 24 teams, in a bid to smooth out the logistical wrinkles.
But while this year's tournament will no longer have an impact on Premier League clubs during the middle of a campaign it instead threatens to affect pre-season preparations.
Champions League winners Liverpool are one of the teams set to suffer most, despite Matip not being involved, with Salah and Mane joined in Egypt by midfielder Naby Keita, of Guinea.
The Reds finished one point behind Manchester City in the Premier League last month and any hopes of overhauling that gap next season have already been hindered by the Cup of Nations timetable.
The final is not until 19 July, three weeks before the new Premier League season begins, and Egypt and Senegal are two of the tournament's heavy favourites.
With players typically afforded a three or four-week block of rest before returning to their clubs, it means Salah and Mane could both miss the start of the season.
If both Egypt and Senegal win their respective groups, two of Liverpool's deadly front three could face each other in a semi-final on 14 July.
And if they both finish runner-up in their group they would meet immediately in the last 16, such is the nature of the tournament's new structure, with six groups and four of those who finish third progressing.
While Mane may or may not come up against Salah, he will definitely face Manchester City's Riyad Mahrez, after Senegal were drawn in the same group as Algeria.
But there is little doubt that Liverpool's absentees will be most strongly felt.
Arsenal face being without Alex Iwobi and Mohamed Elneny for some of their pre-season, while Tottenham's Serge Aurier, of the Ivory Coast, and Victor Wanyama, of Kenya, will also be at the tournament.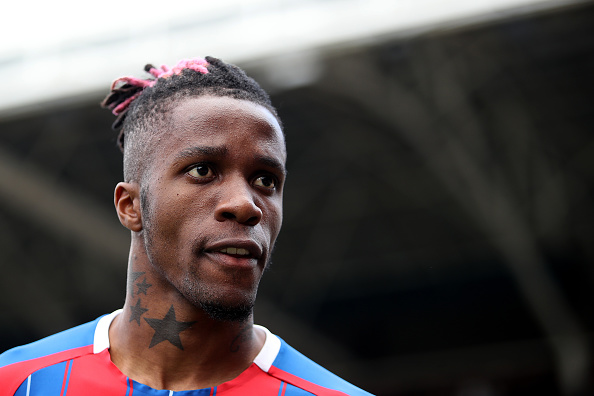 None will be missed in the way that Salah and Mane will be, although Crystal Palace are perhaps most able to relate, with talisman Wilfried Zaha set to feature for Ivory Coast and Cheikhou Kouyate joining Mane in the Senegal camp.
Adding to Liverpool's pre-season headache is the fact that the other member of their attacking trio, Roberto Firmino, is also away on international duty this summer.
Firmino is part of hosts Brazil's squad for the current Copa America, where he is joined by the Reds' goalkeeper Allison.
The Copa America final is on 10 July, meaning they will have an extra week to prepare for the new season than Salah or Mane, should their teams go all the way.
However some of their biggest names fare, Liverpool's squad looks likely to be running a little light when they raise the curtain on the new Premier League season against Norwich on 9 August.