Tipping point: Why there's never been a better time to start a business in Britain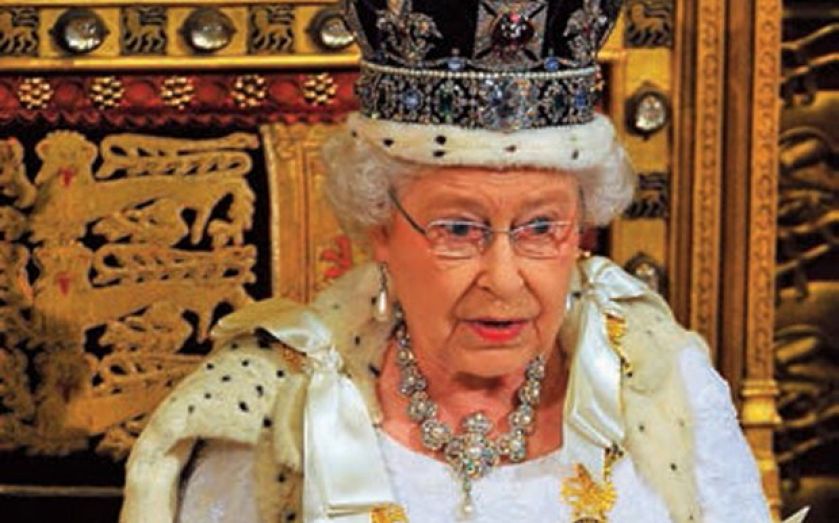 WE HAVE now heard Her Majesty the Queen utter the words small business and enterprise in Parliament. Last week, she announced the first ever bill dedicated to small firms in the Queen's Speech: the Small Business, Enterprise and Employment Bill. This was soon followed by a release from the Office for National Statistics showing the highest number of people working – and running businesses – from home since records began in 1998. What both of these demonstrate is that Britain is surefootedly on its way to becoming an enterprise nation.
In 2013, more than half a million people elected to go self-employed to enjoy a higher quality of work and life. The significant rise in self-employment over the last few years is not on account of a weak labour market, as was recently suggested by the TUC. Rather, it represents a structural change in the economy. The Entrepreneurs' Alliance, a group formed to make the case for the self-employed, and representing 2.5m small businesses, refers to self-employment as "the new normal". What we mean by this is that self-employment is here to stay as a major contributing factor to society and the economy.
Those who take the decision to become their own boss are being supported along the way by a government set on reducing regulation, increasing access to finance, and standing out of the way when need be. On taking the position of secretary of state for trade and industry, Vince Cable said the role of government towards small businesses should be "important, but modest". This is a sentiment with which I firmly agree.
But any support from government is being complemented by big businesses that are stepping up to play a part. I saw this in action last week, as we hosted The Fashion Exchange, the second in a series of events designed to match small businesses with buyers from large retailers. Brands including John Lewis, House of Fraser, Jaeger and Top Shop addressed a room of more than 100 young fashion businesses to offer their advice and pitching tips. And alongside opening up procurement, big businesses are launching accelerators and running competitions to engage with the entrepreneurial community. As a result, everyone wins.
This paints a positive picture of what is happening. But I'm not suggesting complacency. There is still much more to be done to create the ideal conditions for entrepreneurship to flourish.
In the same week as we celebrated the Small Business Bill, the BBC axed On The Money – one of its few remaining business shows. There is a crying need for more positive coverage of entrepreneurship in the media, and this is not currently being delivered.
Big companies also remain at fault when it comes to late payment. Admittedly, this is addressed in the Small Business Bill, making it mandatory for companies to publicly state payment terms. But until prompt payment takes root, small businesses will continue to face cashflow issues. I heard one big company say this week that "if you want paying in 30 or 60 days, you have to pay us to achieve these terms". A small business owner replied that "this is simply not viable for my business". Nor is it for many others. Attention must be paid to ensuring big business implements the payment terms they publicly state, or risk facing public scrutiny if not.
And finally, I'd like to see the government change its focus from "creating jobs" and avidly encouraging small businesses to hire, to recognising the modern way in which small businesses are growing – through outsourcing and subcontracting as opposed to hiring staff.
Overall, we are heading in the direction of ensuring the UK is the best place in the world to start and grow a business. Let's maintain momentum in the weeks ahead.
Emma Jones is founder of Enterprise Nation www.enterprisenation.com