General Election 2015: There's a deafening political silence around those who opt to go private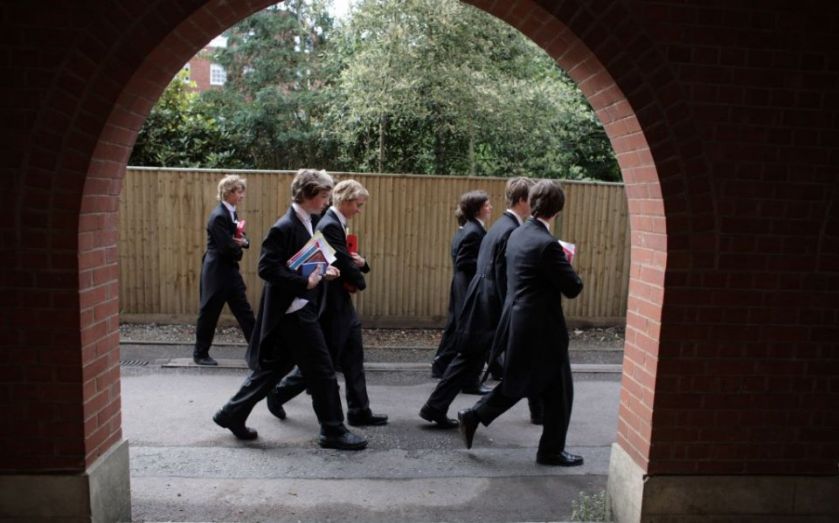 Anthropologists argue that, to explain a situation, you have to examine its "silences". The General Election is no different. In almost every area where government remains active, there is a growing group of voters who pay their taxes and then "go private", but remain politically unacknowledged.
In healthcare, the UK is already a world away from the 1948 nationalisation of 3,118 hospitals, homes and clinics, and from the government claim that the state will provide "all medical, dental and nursing care".
Today, 6.8m people (10.6 per cent of the population) buy private medical insurance, 3.7m people (or 5.8 per cent of the population) have private health cash plans, and 3.3m people (5.2 per cent of the population) have private dental cover. These numbers do not just exclude the million people further covered by private discretionary health schemes, such as Benenden Healthcare, but they also do not include the 225,000 people who annually self fund for private acute surgery and treatment.
Not only does private healthcare now cumulatively enhance the lives of more than 15m people but, as recently as 2012, more than half of the Trade Union Congress's 6m-plus members reportedly enjoyed its benefits. According to Unison branch websites, the union's preferred private health partner is Medicash. Like Bupa and Western Provident Association, it is promoted on the grounds of it being a "not-for-profit".
Similarly, in education, Britain has long abandoned the late nineteenth century idea that the state should universally provide and fund all education and schooling. Today, 625,000 children attend more than 2,600 private schools, and parents spend an additional £6bn a year on extra private tuition. Not only do one in four parents now buy in private tutors to bolster their children's chances, but more than 53 per cent of parents aspire to private tuition if only they could afford it. Beyond privately-sponsored academy schools and university tuition fees, the percentage of pupils over the age of 16 attending private schools has soared to a record high of more than 18 per cent.
Even in the area of law enforcement, Britain long ago strayed from the nineteenth century concept that the state should provide a one-size-fits-all monopoly service. Today, for every state-funded policeman and woman, there are more than two private sector operatives. Private companies encompass a huge array of specialties, ranging from traditional uniformed security officers to highly skilled technicians installing complex security systems. Having become an indispensable part of the country's mixed approach to law enforcement, the sector now boasts everything from biometrics technicians, CCTV operators and close protection officers, to community wardens, contract bailiffs and security dog handlers.
Alongside increasingly privatised prisons and a growing array of private court mediation and arbitration services, many have started to predict that private companies will be running major parts of the UK's police service within the next few years. As a former executive of G4S recently commented, "for most members of the public what they will see is the same or better policing and they really don't care who is running the fleet, the payroll or the firearms licensing".
As government continues to hollow itself out with ever more corporatism, one can even start to imagine a time when, following the recent re-birth of the Highways Agency as a "publicly owned corporation", the Treasury may want to revive the idea of private toll roads or Georgian-style "turnpike trusts". After all, the Treasury already estimates that the capital receipts from the country's motorways could easily exceed £100bn.
With UK government debt fast approaching £1.5 trillion and continuing to grow at more than £240m a day, one suspects that whoever sits in the Treasury after the election will be quietly pleased that ever larger swathes of the electorate are prepared to pay their taxes but then alleviate pressure on the public purse by paying twice and "going private". Now extending way beyond affluent middle class types to embrace millions in and around the Labour movement, the political silence surrounding such trends is not only palpable, it is deafening.
At this election, as never before, it really will pay to be mindful of the gap of silence in an increasingly mixed, corporatist economy.