Sport Comment: Spirit of tragic Elena Baltacha is an inspiration to us all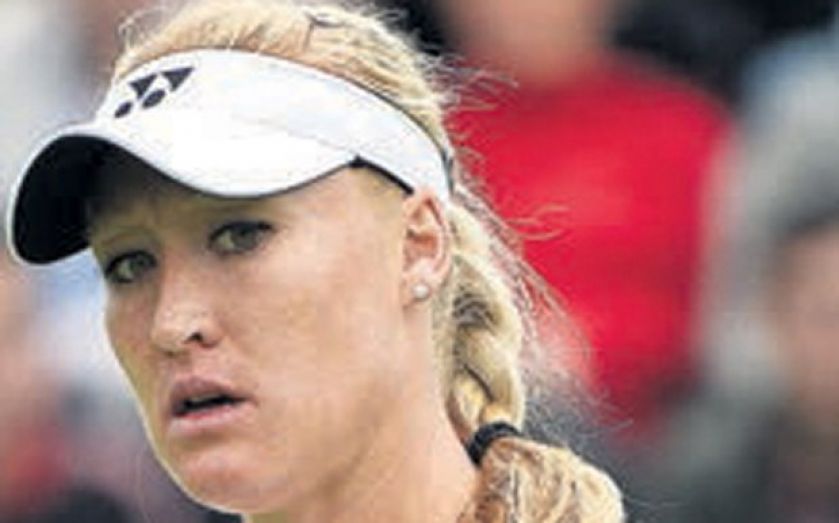 IT HAS been a weekend of such sporting riches and complexity, it can be hard to know where to begin. Roy Hodgson and Stuart Lancaster both rightly accentuating the positive, after the England football and rugby teams performed to the limit of their abilities in the narrow defeats to Italy and New Zealand. The Test against Sri Lanka. The US Open golf. Two international three-day event riders being killed in competition.
That last line was meant to jolt. Sport sometimes is a matter of life and death, not just winning and losing.
Which takes us to Elena Baltacha. The more I learn about the former British No1 tennis player after her death, the more astonishing an individual it is clear that she was. Throughout her 20s, she fought a variety of injuries and illnesses with more than just stoicism.
SCREAM
Even though her body was giving up on her, she never gave up on it, dragging herself into the top 50 of the women's international game against all the odds.
She endured a hundred post-match press conferences demanding an explanation for an early-round exit by someone few had ever heard of, by constantly accentuating the positive. She was working on her game, she was sure it was only a matter of time before everything came together, she laughed and she joked.
Not once did she scream: "Do you lot not realise how amazing it is that I'm competing at all?"
And then she was gone. Less than a year after winning a tournament in Nottingham, and less than eight months after her final grand slam event in America, she was dead from liver cancer.
Reading a variety of profiles on tennis websites that begin with the words "Elena Baltacha was…." is still profoundly shocking.
UPLIFTING
The celebration of her life at Queen's Club and elsewhere yesterday in the Rally for Bally led by Andy Murray was both saddening and uplifting. So much is talked about sporting stars being role models but Baltacha equally fits into the category of being a "life role model". Whatever the slings and arrows that came her way, she remained resolutely upbeat in her defiance of them.
She may have been a proud Scot, but both Hodgson and Lancaster could do worse that invoke the spirit of Baltacha in their team talks to come.