Six Nations: Humiliation at HQ is food for thought for Borthwick and England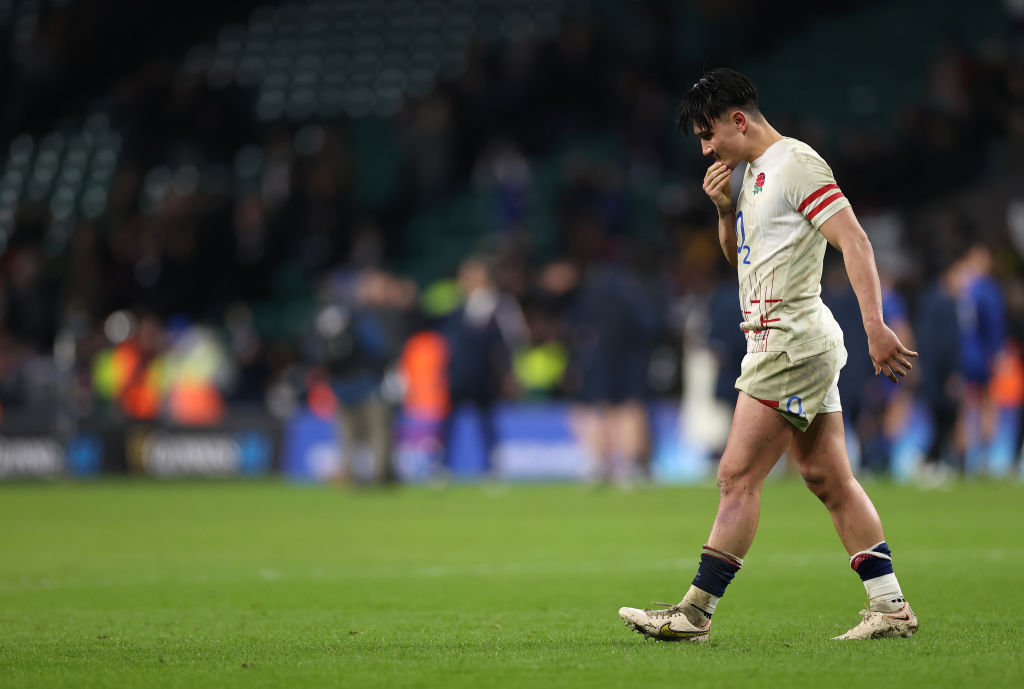 England's 53-10 loss to France on Saturday in the fourth round of the Six Nations can only be described as a complete and utter humiliation.
Steve Borthwick's side were outplayed, outmuscled and out-thought. They weren't even in the fight.
So as the dust settles on the biggest ever loss suffered by an English team in a Test match at Twickenham and the fallout turns to soul-searching, here are three things we learned from a sobering day in south-west London.
England take stock
The biggest thing England can take away from Saturday's car crash is that the side knows exactly where they are in relation to some of the world's best.
Scotland were a challenge for England, while Wales and Italy were nowhere near the level of those north of the border.
France, however, were a different beast. The kicking game orchestrated by full-back Thomas Ramos, scrum-half Antoine Dupont and No10 Romain Ntamack was sublime, their back-row of Francois Cros, Charles Ollivon and Gregory Alldritt provided a solid platform for launch plays and the centre partnership of Jonathan Danty and Gael Fickou dominated their opposite numbers.
In short, France had their opposition comfortably wrapped up and that's something which will worry Borthwick.
It was not a case of England not being at the races; they didn't even leave the stables.
Across the park they looked lethargic and were left celebrating small penalty wins deep into the second half when they were 30 points down. It was borderline embarrassing.
Oozing class
While much of the focus will be on England's capitulation in the rain, France's sheer brilliance and dominance must not go unnoticed.
And in particular, the balance Les Bleus possessed in their back-row was astonishing.
Cros, Ollivon and Alldritt, between them, combine all the best attributes of a world class back-row.
They have the jackling ability, the power in the collision, and they've got the classy offloading game we've been so accustomed to with France.
Any World Cup winning team has a reliable and outstanding back row, and Les Bleus have developed one of those.
So much importance is put on what a No9 and No10 partnership can do but the flankers and No8 provide the platform.
France won the game up front. The backs decided by how many points they were victorious.
Next huge hurdle
It is fair to say that England were played off the park, and they're only going to be tested further next weekend when they take on Ireland in Dublin.
This defeat could quite easily be a one-off and the squad resurrected next weekend on Super Saturday, but it will be hard to quantify where England are even after next week due to the quality of the Irish side.
There's no shame in losing to Ireland at the moment and England will go into the match in Dublin as underdogs, but Borthwick's side are in danger of going into a long break between the end of the Championship and the first of their four World Cup warm-ups off the back of two big losses.
The Twickenham hammering – where Le Crunch saw the biggest points difference in its history – is a wake-up call for England but also one for the rest of the world.
France's loss to Ireland was their one-off, and they've proved they're a force to be reckoned with ahead of a home World Cup.
For England, Borthwick and assistant coach Kevin Sinfield, it's back to the drawing board. Because with the resources at their disposal, their 53-10 loss was nothing short of unacceptable.
England didn't ever lose by 43 points at home to France, until they did. And that's something everyone involved is going to have to live with.