Six Nations: From Ireland to Italy, how has each team got on this year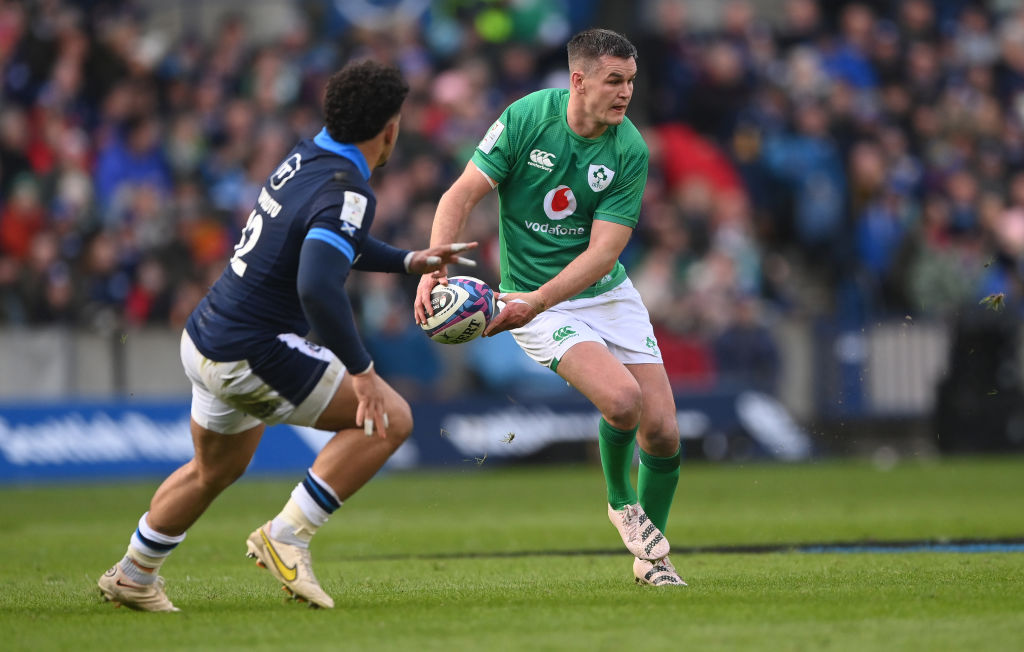 It has been a truly compelling Six Nations thus far and Super Saturday is still to come.
Two sides are still in the mix for the Championship – Ireland and France – but there is something for every other team to take away, too.
So each with one match to go, how has this year's competition shaped where the teams are just months out from a World Cup in France later this year?
Italy
Italy are playing some of the best Six Nations rugby we have seen them play since their introduction to the competition in 2000.
But yet again they're looking down the barrel at another Wooden Spoon – their 18th in 24 years – and are set to finish the 2023 Championship without a win.
Having beaten Wales in Cardiff last year, Kieran Crowley's side lost to the same opposition this year and have just one chance left at securing a win, against Scotland on Saturday.
They have made a colossal improvement and they continue to push for wins in the competition, but as they get better many of their opponents are also improving. It's a tough place to be.
Wales
It has been a total disaster for Wales in this year's Championship. Having won the tournament in 2021, Wales are on course to finish fifth for the second year running.
Warren Gatland's return to the national side has not gone to plan and the team have been hit with a number of off-field issues – including the threat of a player strike mid-tournament.
With a game against France this weekend looking like a tough task, Wales will be hoping Scotland can do a job on Italy to ensure Gatland's men do not pick up their first Wooden Spoon since 2003 – though some might say it is the only prize they could win this year.
England
Despite a complete and utter humiliation at the hands of France in round four, England's new era – unlike the Welsh – has at least come with a pair of wins. 
Head coach Steve Borthwick has tried a number of new players while sticking with some trusted individuals. Neither seems to have worked, and this weekend they'll come up against world No1 Ireland.
Their last three Championships have seen them finish in third, fifth and first – and it appears the inconsistency will continue.
Scotland
Scotland were within 40 minutes of their first ever Six Nations Triple Crown on Sunday at Murrayfield but it all fell apart against Ireland.
That said, the side can finish second for the first time ever should they beat Italy and other results go their way.
It has been a superb tournament for Scotland given their history and they've broken a number of hoodoos, including their recent inability to win their opening two games.
A test of how far they've come, however, will be whether they can sustain an 80 minute performance against Italy, against whom they'll need to be cutthroat.
France
The defending champions have impressed throughout this tournament – holding on to leads and trashing England – and only came unstuck against the best team in the world in Dublin.
France have a serious number of leaders who drive the team forward and they've built a side on a seriously impressive culture of togetherness.
They can still win it this year, but it is looking unlikely. French fans have had high expectations of their team since last year's Championship win and should they finish their campaign off in style this weekend, the mood should be buoyant ahead of the World Cup.
Ireland
Ireland began this tournament as favourites and head into the final weekend in the same position.
All eyes were on them in round two when they hosted France and they dispatched the men from across the Channel pretty easily in what was an astonishing Test match.
A past criticism of the side has been their inability to judge when to peak for a World Cup – they're usually a year early – but a fifth Six Nations title, and a Grand Slam, just months out from the quadrennial event ought to dispel much of that negativity.
They're still yet to win a World Cup knockout match, and they'd give up any title this weekend to finally win one. Despite their performances, they're looking way ahead of Super Saturday – not that they'd admit it.